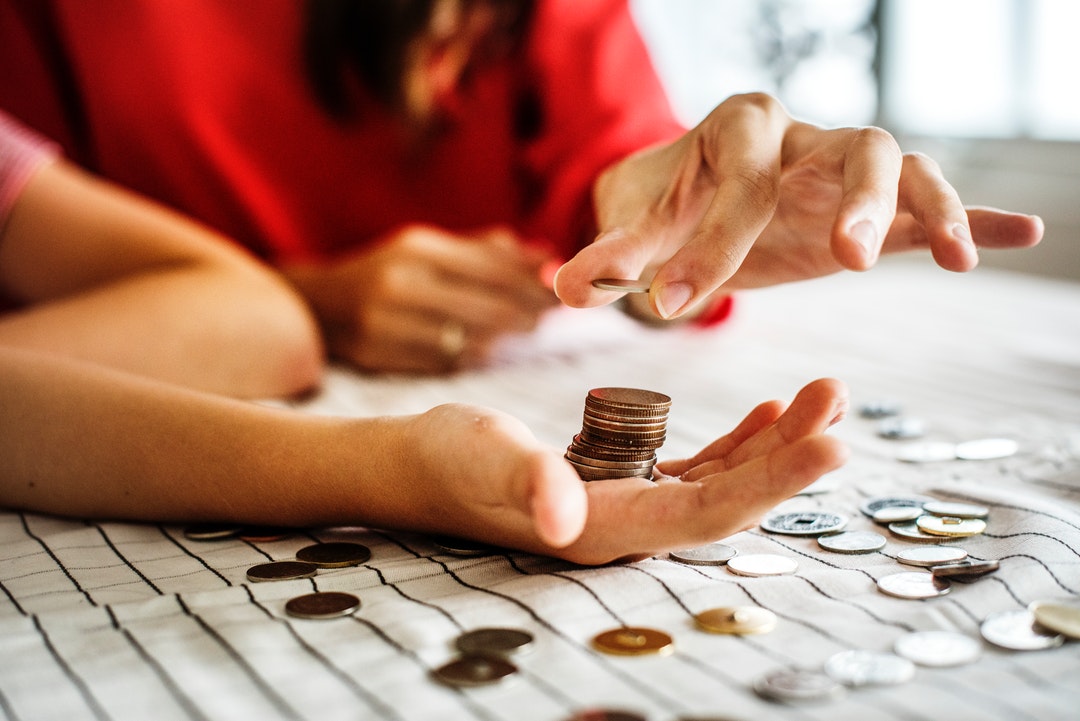 In recent years, studies have shown that almost 80 million Americans are struggling to make ends meet as far as finances are concerned. This is at least partly because about 65 percent of people don't save any money at all these days.
Are you having a tough time when it comes to money? If so, you should know that you don't have to struggle financially forever. There are some helpful money saving hacks that you can start using today to ease the burden that you feel.
Take a look at 10 of these hacks below and use them to scale back on the amount of money you're spending every month.
1. Create a Budget for Yourself (And Stick to It!)
One of the simplest ways to start saving more money every month is by coming up with a budget for yourself. Only about 40 percent of people use a budget regularly, and it's a big reason why so many people are broke.
A budget will allow you to map out how you're going to spend your money before a month begins. You'll be able to see exactly how much money you should spend if you stick to your budget as well as how much money you'll have left over later for savings.
And if you find that you're going to be spending more than you're going to be bringing in during a given month? It'll let you know that you need to find ways to cut back on spending during that particular month. It'll help you avoid running into financial hardships halfway through it.
2. Open up a Savings Account
Once you have a budget in place, you can start to put money into a savings account. This savings account will serve as a security blanket of sorts and allow you to avoid putting yourself into a position where you don't have any money to pay off bills.
Even if you're only able to put a few dollars into your savings account every month, it's a good idea to get into the habit of doing it. It'll help you establish good savings practices so that you can climb out of your current predicament one day.
3. Use Coupons Whenever You Can
How often do you use coupons when you go to the grocery store or the pharmacy? If you can't remember the last time you used a coupon, you are literally leaving money on the table every time you shop at these places!
There are coupon databases that you can use to find coupons for the items you're already buying on a regular basis. They'll essentially provide you with free money that you can use whenever you go shopping.
4. Cut up Credit Cards and Stop Relying on Them
The average person is carrying around more than $6,000 in credit card debt right now. It represents a new high (and, figuratively speaking, a new low) for Americans.
If you're one of the many people using credit cards to buy things you can't afford to buy with cash, stop. Stop now.
Cut up any credit cards you have and start paying them off as quickly as you can. It'll free you from the financial binds that credit cards can put on you.
Don't bother keeping a credit card around for "emergencies," either, as it'll only tempt you to make non-essential purchases later. Instead, rely on a company like Bonsai Finance to protect you during an actual emergency by providing you with easy access to the money you need to pay for things like car repairs.
5. Scale Back on Monthly Subscriptions
How many different things are you subscribed to right now? From online video streaming services to satellite radio, you probably have at least a few subscriptions putting a drain on your bank account every month.
At first, paying $8 per month for a single subscription doesn't seem so bad. But when you've got five or six of them, you could be paying a substantial amount of money every month and not even realizing it.
Try scaling back on your monthly subscriptions and only keeping the ones that you really need.
6. Search for Better Offers on Recurring Expenses
Most people have recurring expenses that they pay every month for a variety of services. These expenses include things like cable, internet service, and more.
You should be checking to see if you can get a better deal on these services every six months or so. There's a good chance you can slash the amount of money you're paying for these services significantly.
7. Resist the Urge to Buy Things You Can't Afford
This is one of those money saving hacks that sounds so simple. And yet, there are many people who really struggle to resist the urge to buy things that aren't in their budget.
This goes for everything from that new blouse you've had your eye on to the bigger house down the block that's in a much better school district for your kids.
You can trick your mind into thinking you can afford almost anything. But that doesn't mean you should do it!
8. Stop Eating out So Often
If we asked you to guess how much you spend eating out every year, you would probably guess a few hundred dollars. But the truth is that the average American spends about $3,000 every year eating out.
Think about that the next time you decide that you're going to take your family out to eat instead of cooking. You could save yourself thousands of dollars every year simply by putting more of an emphasis on eating in.
By meal planning more effectively and using coupons on your groceries, you can stop spending money needlessly on dining.
9. Learn How to Be Handier Around the House
Do you find that you're constantly calling on a handyman to help you with things around the house?
Rather than going that route, why not try to become a handier man yourself? You can use a combination of the internet and the experience you'll gain over the years to make simple repairs around your home. It'll pay off in the long run.
10. Plan for Your Financial Future
Everyone should have financial goals in place. And those goals should be more than just "hit the lottery and become a millionaire overnight."
You should have goals in mind and do what you can to achieve them. It'll be a lot easier to say no to that new blouse or even that new house when you know that they'll knock your financial future off course.
Start Using These Money Saving Hacks Today
Are you tired of not having two nickels to rub together on an almost daily basis?
You can improve your financial situation within just a few months with the money saving hacks listed here. You'll begin to feel better about where your life is going and be more motivated than ever before to be responsible with your money.
Whatever you do, don't forget to make coupons a part of your regular financial routine. Check out our blog to learn about the coupon apps that are available to you.