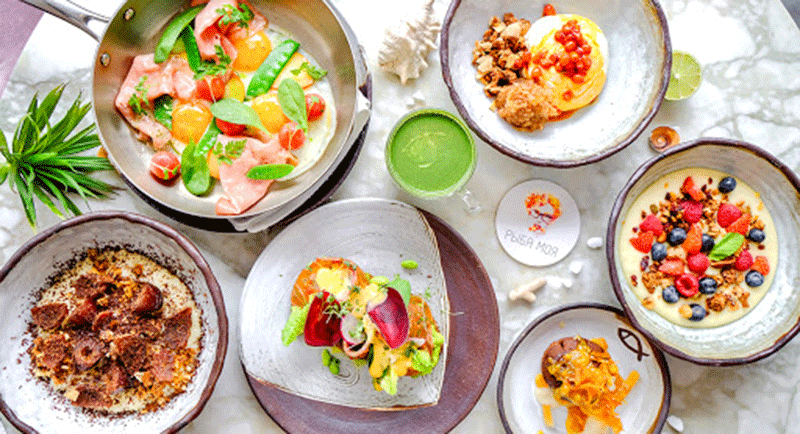 Cheap and tasty breakfast
Breakfast has always been considered to be the most important meal of the day, and now I'm going to let you in on a secret how to make it healthy, delicious and cheap. Whether you are a meat eater or veggies lover or just have a sweet tooth, the following easy-to-prepare recipes are most likely to become your morning regular. You don't need to have much on hand and can do only with your fridge essentials! Some ingredient and products seem quite plain and may be even tasteless, but spice them up, turn in new form and combination and get definite winners among possible breakfasts! Moreover, the main principles of healthy diet are taken into account for you not only to enjoy your meal but also to stay fit or even lose weight. You have a lot to choose from! Varieties of breakfast are so great in number: Peanut Butter-Banana Quesadillas, To-Go Baked Oatmeal cups and Marshmallow Cereal Bars for sweetums and jelly roll fans, Skillet Breakfast Nachos, Idaho Sunrise and Western Omelette for those, who are hooked on vegetables and eggs. The last one, Western Omelette is my personal all time favorite!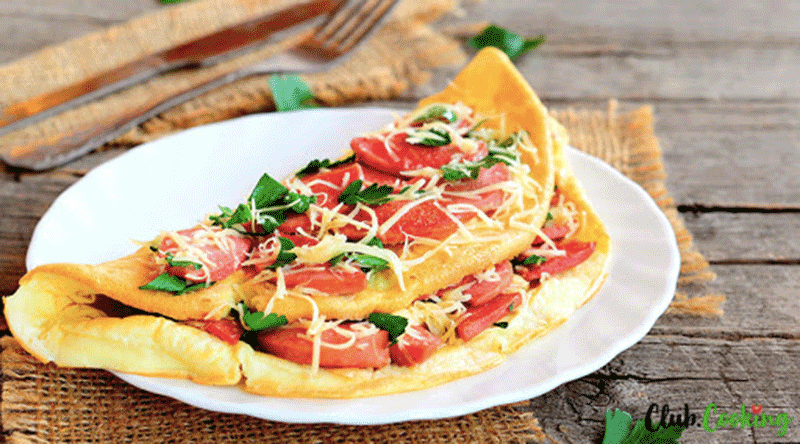 Only five ingredients list for this marvelous Western Omelette ensures rich flavor and tender soufflé-like texture within 20 minutes! All the products go well with each other, creating a mouth-watering healthy combination of eggs, milk, ham, onions and bell peppers! It doesn't get easier than that! Leftovers of such a nutrient dish are not for throwing away, they are a great filling for your sandwich snack! Also, feel free to change the ingredients to fit the omlette to your personal goals and tastes. Don't hesitate to use mushrooms, tomatoes, cheese and anything of that kind.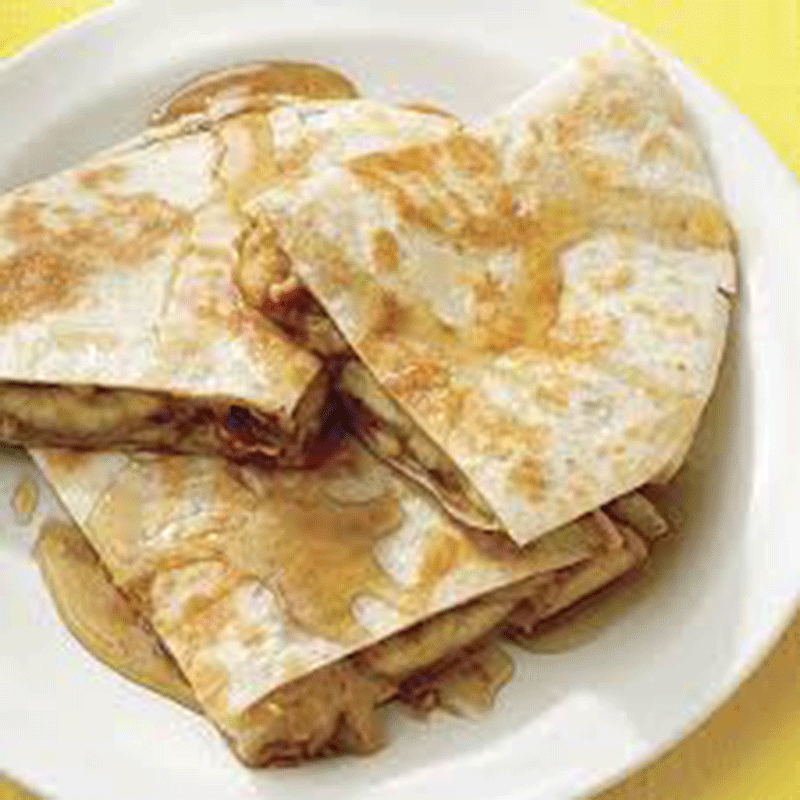 Peanut Butter-Banana Quesadillas
Banana and peanut butter in quesadilla is quite an unusual combination that you definitely should give a try! But remember to use a stovetop instead of a microwave; following this tip, your quesadilla will perform at its best: mush peanut butter and crispy tortilla!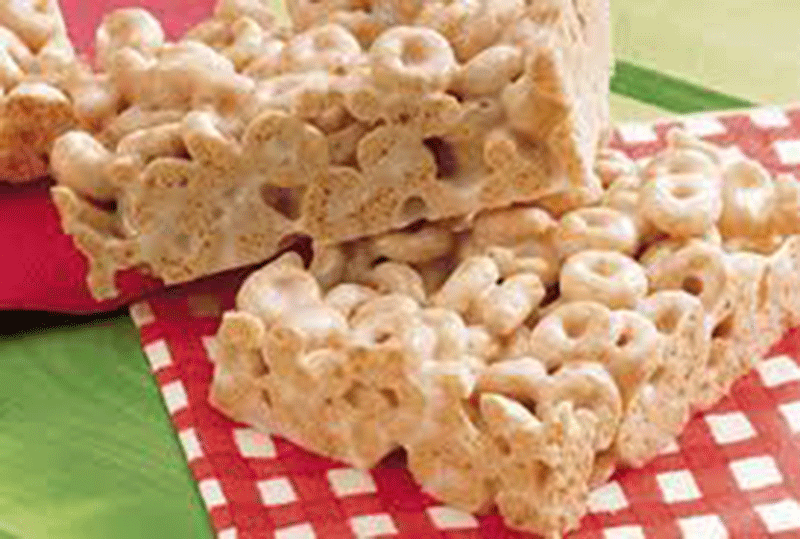 Marshmallow Cereal Bars
Are you tired of standard cereal sides? Don't feel like boiling hated buckwheat, rice and so on? Jazz them up, binding in bars and get your breakfast, that you can easily take with you just to have a bite on the way to work or elsewhere. They are a huge hit with the children too and I bet you'll also get addicted to this cheap, tasty and convenient dish!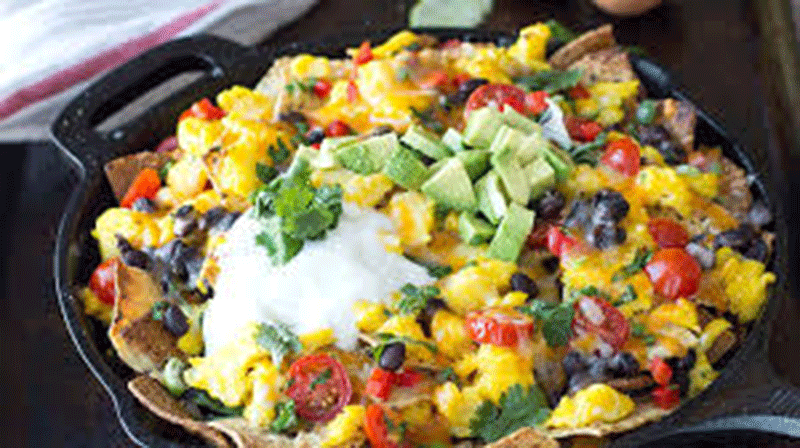 Skillet Breakfast Nachos
Nachos are traditional Mexican dish, loaded with eggs, bacon and cheese. They are always seasoned with all kinds of sauces, sour cream and can be served as a separate dish or, for example, with a salad. The ingredients are prepared individually and then layered in a skillet and placed into the oven for a few minutes. Additional ingredients are also allowed and even desired. A good option may be to use some cooked chorizo sausage in place of the bacon. For toppings, think sour cream, tomatoes, jalapeno and red onion.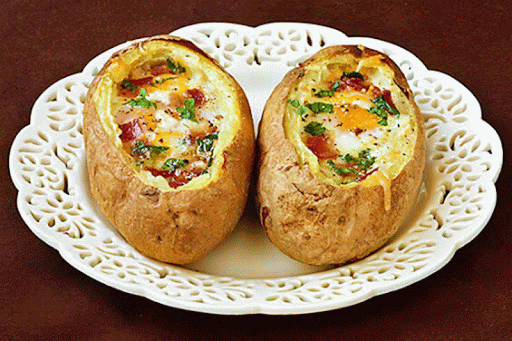 Idaho Sunrise
As for me, I would like to have this stuff up in the morning on a regular basis! It incredibly suits my eating habits and is an endless source to derive pleasure from. Everything is quite simple: just baked potatoes divided in two and carefully hollowed out and filling, consisting of everything you like (great chance to use leftovers): cheese, eggs, bacon, greens. Of course, bake it all together. If you want your eggs runny, keep the mixture in the oven for 20 minutes. To avoid runniness, add five more minutes. Enjoy!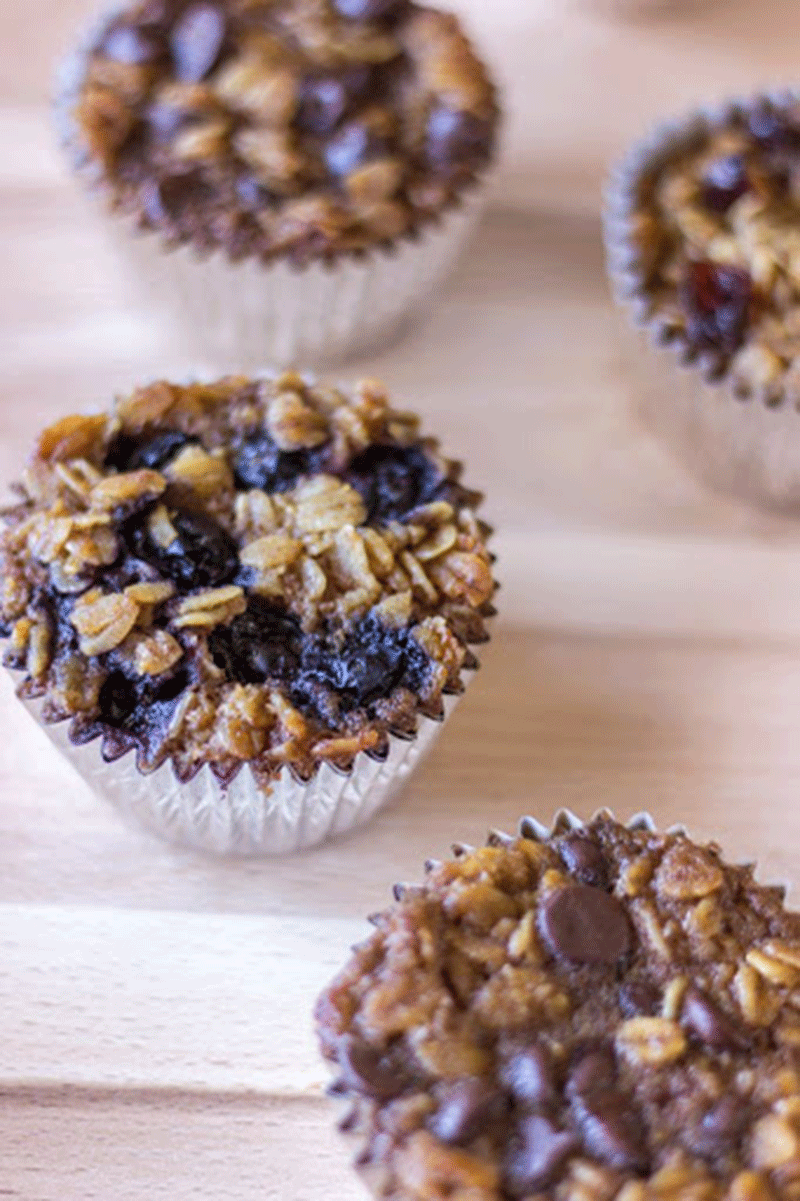 To-Go Baked Oatmeal Cups
To go baked oatmeal with your favorite toppings- is usually prepared in a muffin tin and topped with your favorite flavors (chocolate, fruit, etc.). They will certainly fill you up and stick to your budget. A great grab and go breakfast! This is also a great chance to personalize the meal with your favorite flavors. The whole idea consists in using a basic muffin batter recipe, filling up a muffin tin with batter, then topping off each muffin with your favorite flavors (fruit, nuts, chocolate chips, etc.).
So, these are the ways to cook your breakfast quickly and easily, make it tasty and, not the least, to cut down costs