Awhile back Niki mentioned that it would be worthwhile picking up $1.00 off 1 Ronzoni Garden Delight pasta tear pad coupons as she thought they would make for free pasta down the road. She was absolutely correct and this week we have hit that part of the road if you have a Raley's affiliated supermarket in your area (I did my shopping at Nob Hill) where Garden Delight pasta is on sale for $0.99 a package through Tuesday.
I don't usually shop at Nob Hill because it is a bit farhter away than the other supermarkets in my area, but the transaction when smoothly and their cash registers automatically make the $1.00 take off $0.99 so there is no beeping cash register. I was hoping to get a lot more for local food banks, but the manager at the closest Nob Hill wouldn't make a special order for me for several hundred. I will see if I can drop by a few more stores that are close to where I am traveling this weekend.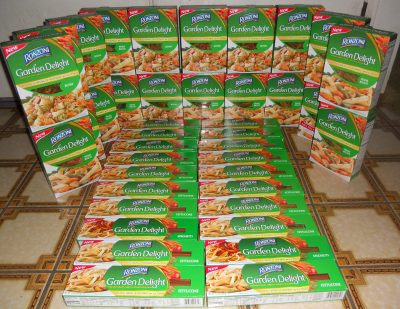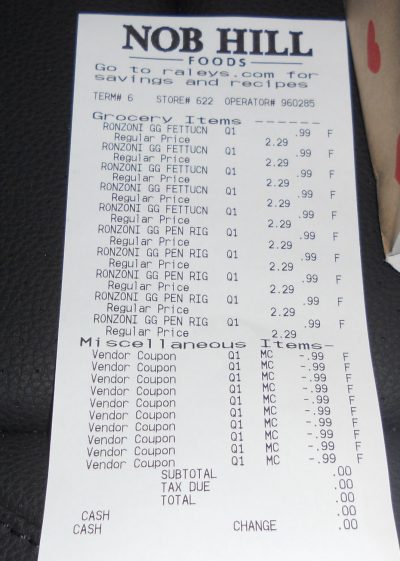 Rebate Fanatic. Saving you money every time you shop online!
Sign Up and Start Saving Today