The next time you are in the produce section at Safeway, take a look around for the current monthly issue of Fresh Ideas magazine. While the coupons I have found in this monthly 8 page paper probably won't get you any food for free, the coupons are often for food that you often don't see coupons for elsewhere. The February issue has the following 4 coupons:
$1.00 off 1 Mann's vegetable party trays
$1.00 off 1 Bella Sun Luci sun dried tomatoes
$0.50 off 1 Garden Highway stuffed mushrooms
$1.00 off 1 Bolthouse or Bom Dia 32 oz beverages
It is definitely worth taking the time to look to see if any of the coupons happen to be for food that you already purchase.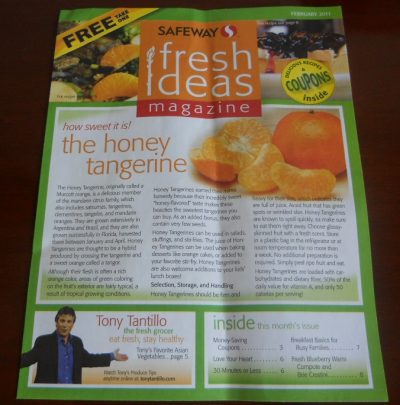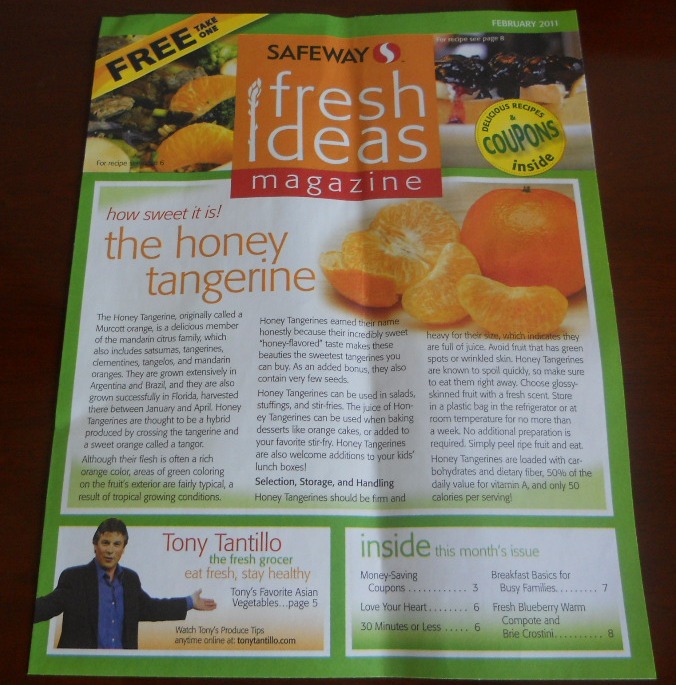 Rebate Fanatic. Saving you money every time you shop online!
Sign Up and Start Saving Today