What is Corporate Culture And What It Means For You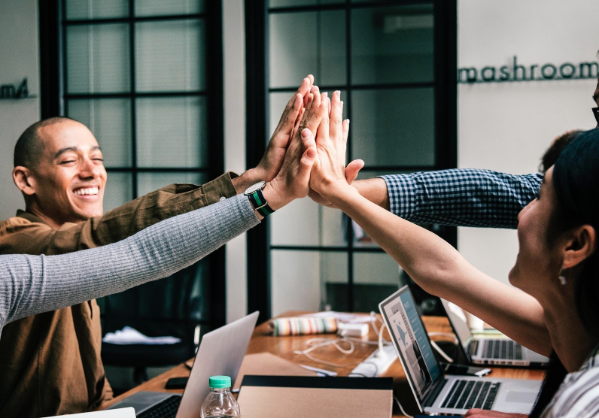 A company's corporate culture can be described as a kind of social environment. In other words, culture is an organization's personality — it makes it unique and defines the relationships between its CEO, employees, customers, and partners.
A positive culture encourages an organization's members to get more involved in the improvement of its performance. It creates a feeeling of happiness and satisfaction. Consequently, the company's employees demonstrate their corporate culture to its customers and partners, thus engaging them, too. Building strong organizational ethos takes strong leadership, clearly defined management roles, and distinct values. Some companies achieve that by establishing their own traditions and holidays, as well as providing their employees with additional remuneration or benefits.
In this article, we will talk about corporate culture and its importance for you and your company.
Why Is Corporate Culture Important?
Having a positive corporate culture is extremely important for a company. Nowadays, having a well-developed working environment is just as important as having a business strategy and marketing plan. There are some distinct advantages to having a strong company culture.
Image
First of all, having a corporate culture improves a company's image. That means that any business organization with a strong corporate milieu will have better relations with its customers. Its clients and partners will be more trustful of it if its employees sustain and develop it;
Goodwill
Another benefit is a higher level of goodwill. Defined literally, it means how much a company is actually worth. In other words, corporate culture is treated as an intangible asset which increases a company's cost.
Employees Retention
A strong business environment usually attracts highly talented employees, and, consequently, increases a company's innovative potential. The lower the turnover of labor force is, the higher the degree of loyalty is. As a result, a business organization performs better and does not have to focus on hiring staff, directing its efforts toward caring for its employees.
Increased Reliability
A company's employees are its representatives; they're also responsible for its future development. When a company treats them as its customers (e.g. cares about their satisfaction and tries to improve their working conditions), they tend to represent the company as best they can. Thus, the overall level of trust within the organization can rise exponentially.
Professional Growth
An organization that takes care of its employees ensures that they have all kinds of opportunities to advance their career. A good example of this would be Luxoft company. It provides each of its employees with the possibility to take part in an internal mobility program. What it means is that an employee gets relocated to a country where the company operates and works there for up to several years. In this case, Luxoft helps employees improve their interpersonal skills and promotes the exchange of experience.
Fewer Social Barriers
One more advantage of having a well-developed corporate culture is fewer social barriers. A good example of it can be a volunteer event or a picnic. It helps people break the ice and establish interpersonal connections. Consequently, they have a better understanding of what is happening within their company because they work together as a team.
How To Evaluate Corporate Culture?
If you are looking forward to working at a company with a high level of corporate culture, you might have a hard time figuring it out what it is. However, there are some basic hints you can use to analyze a business organization's environment without actually being part of it. Below, you can find some useful tips on how to understand the corporate culture of a company you've never worked at.
Visit the Company's Website
This is the simplest thing you can do. In fact, reading the information in the "About Us" section can tell you a lot about the company. Frequently, you can find there a link to the company's corporate culture section.
Check Reviews
One of the most reliable sources of information is the organization's former employees. Usually, they leave their feedback anonymously on special websites. However, you should be really careful because the reviews they post are not always genuine. However, the process is quite similar to reviewing websites of academic writing services, so just pretend you're trying to buy an essay online.
Talk to a Company's Employees
If you know someone from the organization you want to investigate, you can ask them about their own impressions. If you do not know anyone, you can try reaching its former or current employees on LinkedIn. Come up with a list of questions and send it to them by email.