Preparing good and delicious meals requires a lot of sacrifice and know-how. A good home cook or a reputed chef should have a clear understanding of the right ingredients. You should have the best groceries in your kitchen or know where to get them hassle-free. Grocery shopping can also be daunting like preparing savory and delicious meals.
You cannot buy anything that you want from your favorite grocery stores. You have to plan and have a clear overview of what you have to buy. Even if you are planning to cook Japanese snacks or any other cuisine that requires a lot of ingredients, you need to have a budget.  A smart shopper will plan on how to save extra money and still get the right kitchen ingredients.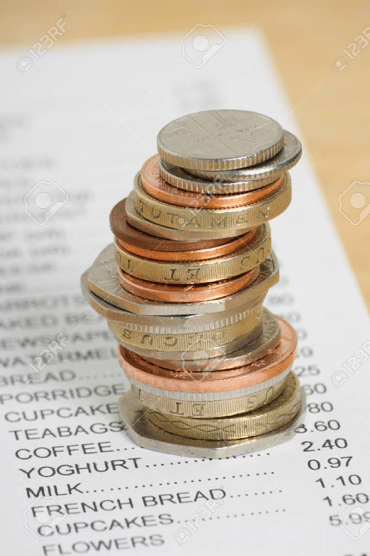 Source: 123rf.com
Many inexperienced shoppers may not know how to set a budget for kitchen groceries. However, you can still buy everything you need and still save money by looking at what you have already spent on groceries in the past few weeks. Then you can go on and figure out if you can reduce your weekly spending by a certain percentage.
If you don't have any strategies that can help buy the right kitchen groceries and not go broke, fret not. Here are reliable strategies to help you shop on a budget;
1. Don't Shop Hungry
You should not make the mistake of visiting your local grocery stores or supermarkets on an empty stomach. The food choices you will make will be without a doubt be influenced by what you need at the moment to satisfy your starvation.
If you are shopping on a full stomach, you will not find yourself picking fattening and unhealthy ingredients. You will buy less snacks or unhealthy foods you usually don't buy. You will only buy the right groceries and what fits into your budget.
2. Shop Once in a Week or Less
Many people may find shopping once a week or less as an illogical strategy, but it can help greatly in saving extra money. Limiting your trip to the grocery store will save you more money by the end of the month.
If you are used to shopping on a daily basis, you will find yourself buying ingredients that you don't need at the moment. You may also end up having other unimportant foodstuff in your shopping bag. For instance, you may even find a box of cookies in your cart or other fattening treats.
3. Know Your Family's Favorite Meals
A meal plan will guide you whenever out there shopping or making a grocery list. You can keep your family's favorite recipes to guide you to pick the right ingredients.
Don't follow the idea of exploring new cuisines or recipes as they are likely to cost more in terms of kitchen ingredients. It's wise to stick to what you know and pick the common ingredients you can find at budget-friendly rates.
4. Design a Grocery List and Buy Only What in the List
Going to a grocery store without a shopping list is a risky undertaking. Prepare a detailed shopping list that you will assertively abide by. There is no time you should swerve from your shopping list. You don't want to end up with complicated ingredients that were not in your list.
5. Visit the Cheapest Groceries Stores
Now that you are armed with a grocery shopping list, you can visit the nearby groceries and compare the prices. Go for a grocery that you know offers groceries at budget-friendly rates. It is also a great decision to seek recommendations from friends and family members on some of the best groceries they know can save you extra coins.
Once you find a grocery store that offers all you need, go through your list and purchase exactly what you need in your kitchen shelves or fridge.
To Sum Up
You need to take your time and plan on how to save extra money on kitchen groceries. A simple and convenient plan can easily cut your budget. You just need to figure out what is important and go for it. However, make sure cutting your budget does not compromise your diet. Ensure you can still come up with budget-conscious meals.
Rebate Fanatic. Saving you money every time you shop online!
Sign Up and Start Saving Today