What are the holidays without food? A pretty boring affair, that's what! It's the main reason why we all travel the many miles to see family and endure conversations about politics.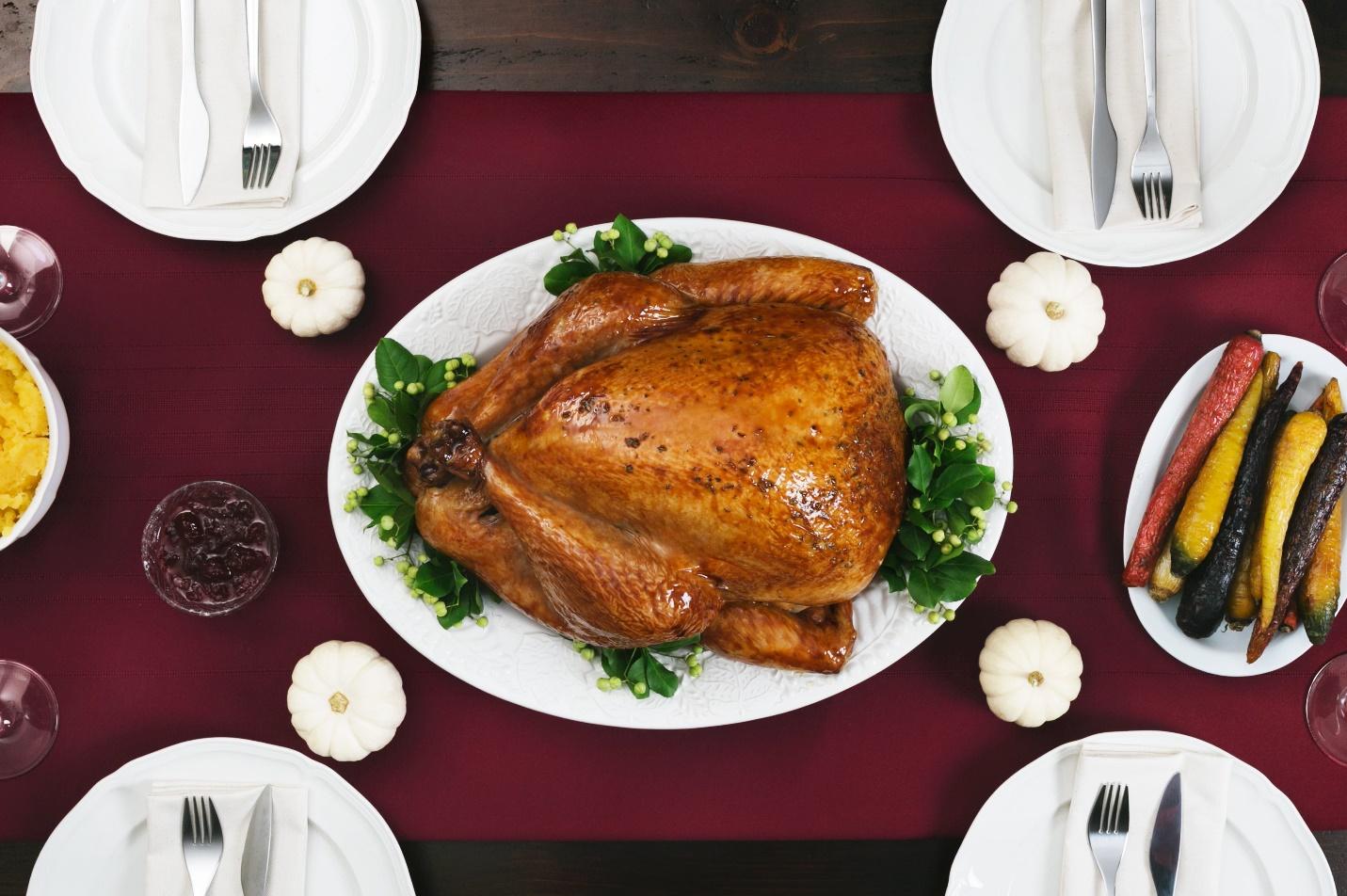 Serving up crowd-pleasing staples is part of your many jobs as this year's host, but it might be the most expensive one to pull off. According to the American Farm Bureau Federation, the average turkey dinner costs about $50. 
To some, this may be a simple addition to their budget; for others, it could be a challenge if you have little cash to spare.
Wherever you fall on this sliding scale, everyone stands to benefit from the following list. Here you'll find good money management tips and spending strategies to stretch your food budget. 
Know Your Budget
Does $50 sound like a practical cost? The answer depends on your budget.
This financial document is a spending plan that lets you know how much you make and spend in any given month. Once you compare incoming and outgoing cash, you'll know what you have to spend on the festivities. 
If you don't like what you see, look at unnecessary expenses inflating your budget. If you can cut enough of them, you'll free up cash you can reroute to your groceries.
Sideline Your Credit
Whenever a big expense puts the pressure on your budget, resist the urge to get a personal line of credit to find some relief. The holidays aren't a good enough excuse to tap into these funds. 
Financial institutions like CreditFresh recommend a personal line of credit only when you face unexpected emergency expenses. It's meant to act as a safety net when disaster strikes — not as a bridge between your budget and your dinner table. 
Leaving your personal line of credit out of the festivities is a good money move. It means you won't be tying up your limit on unnecessary expenses, so you'll have more funds to use in case of a true emergency.
Downsize Your Plans
Taking on too much for the holidays is the fastest way to blow your budget, so consider scaling back on the festivities. 
If you originally planned to play host to your entire family, third cousins once removed included, you may want to edit the guest list. 
Or, if you want to make a buffet of every dish possible, consider paring your menu down to a few of everyone's favorites.
These simple decisions can go a long way to stretching your dollar.
Buy in Bulk
Ordinarily, you may not need that 2-gallon jar of mayonnaise or that 15-pound bag of potatoes. You simply can't get through it all to benefit from the bulk-sized savings.
But around the holidays, you're feeding so many people that it finally makes sense to flash your membership card to a store like Costco.
Just shop with eagle eyes. Not everything in Costco is priced to your benefit. Look to the price-per-unit on the label to make sure it's cheaper per ounce (or pound) than regular sizes. 
When it comes to the holidays, it's easy to convince yourself you have to spend a lot on the big dinner. This kind of thinking leads to splurging on gourmet ingredients and costly accessories all too easily. But you don't have to bust your budget to be the host with the most. Remember these tips to keep your costs to a minimum.