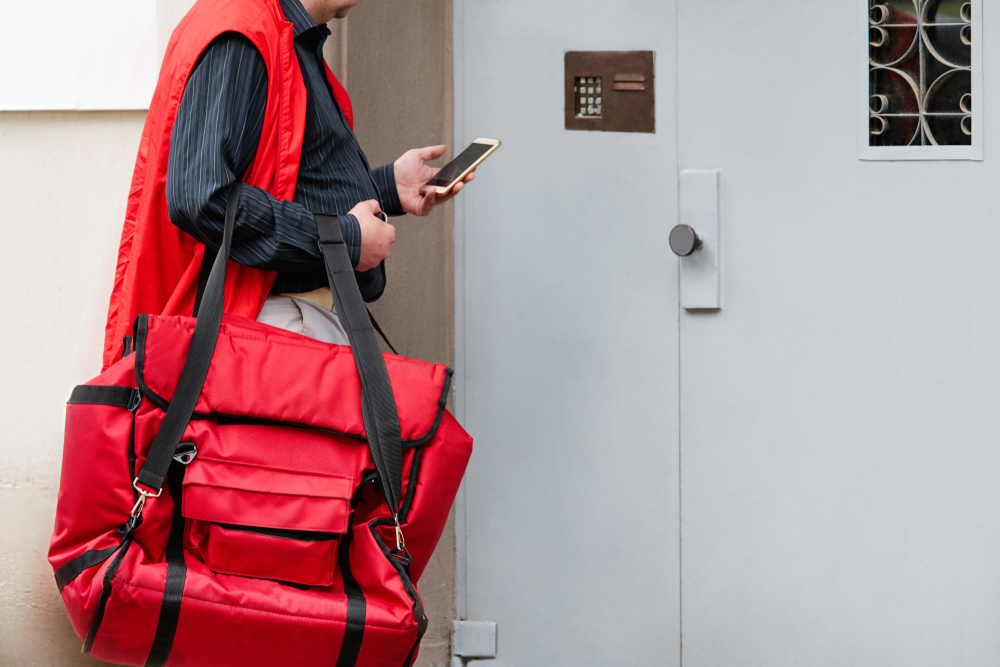 Food delivery has become a staple in the American food business industry. Companies that provide this service enable people to forgo the hassle of preparing and cooking their meals by having whatever type of food they want conveniently delivered right at their doorstep.
The industry has also evolved. Where once you had to pick up the phone and speak to a service provider, nowadays, you can just choose from their menu on an app and wait for them to fulfill your order.
However, one thing that has remained to be a constant need for restaurants and other delivery service providers is insulated bags. These types of carriers aid in keeping your food fresh by retaining its heat for an extended period.  These bags also allow for a much easier transportation of your food orders.
Industry Innovator
If you're planning to start a food delivery service business, you'll need some sturdy insulated bags. You can look to Incredible Bags for high-quality carriers. This industry innovator specializes in producing superior insulated bags with excellent workmanship and the best materials. They have different types of gear for specific needs.
You can purchase backpack delivery bags, which can hold 16-inch pizzas and other food items. There's also the catering delivery bag that allows you to lug around full or half pans of party-sized dishes.
For coffee shops, the company offers a beverage delivery bag in two sizes. One is a six-cup carrier, while another is the 12-cup variant. Both have leak-proof lining and detachable dividers. Even if you're only delivering one or two cups, you won't have to worry about spills because the dividers have closed-cell foam insulation to keep the cups upright while retaining their warmth.
Their restaurant delivery bags are ideal for deep-fried and crispy food. These carriers have a breathable black lining that keeps moisture out while still holding heat.
Other more specific variants are the pizza and meals on wheels delivery bags. The former can carry two to 15 pizzas, from 12-inch up to 30-inch types. Plus, they have models with hard shells if you've ever had a customer complain about crushed boxes. On the one hand, meals on wheels carriers are specifically created to contain oliver trays. One valuable feature of this bag is that you can wipe up spills and leaks with ease.
Enjoy a discount when you purchase your insulated bags with Incredible Bags. Just use this coupon upon checkout: 10% OFF Code – INCREDIBLE.
Innovative Features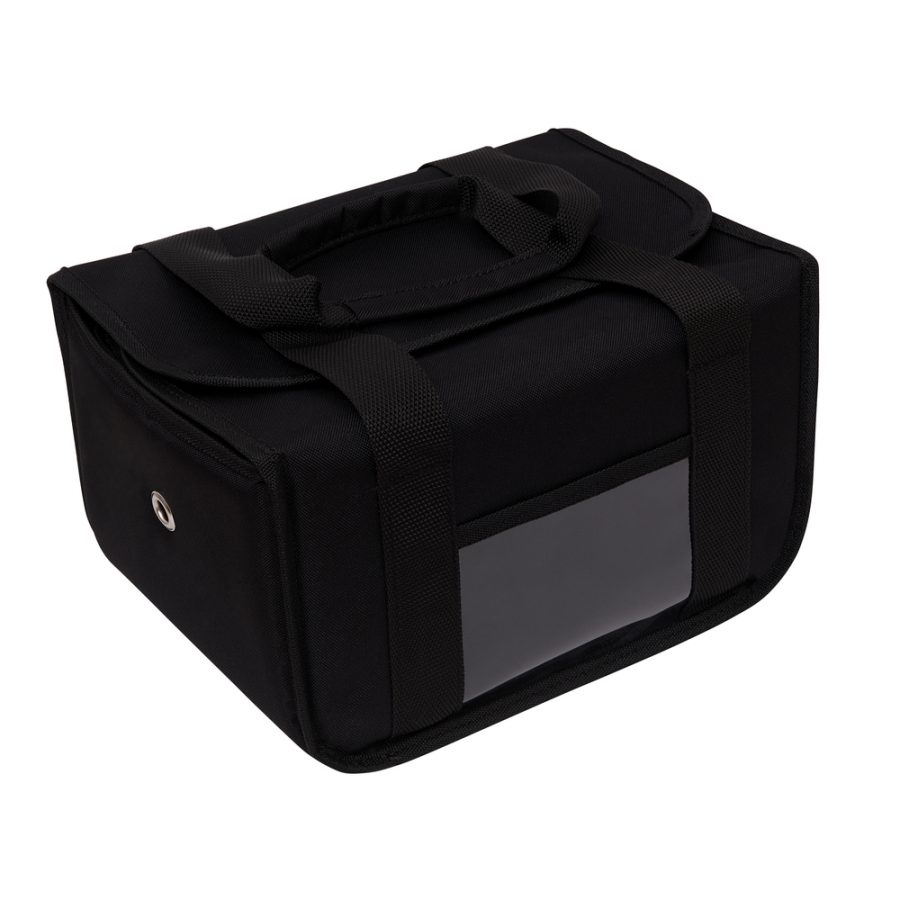 Insulated bags from Incredible Bags have premium zippers that can be closed or opened in opposite directions simultaneously. Each one also has Velcro carrying handles that enables convenient transportation, and a clear order entry window to ensure that you deliver the right products to customers.
Furthermore, these carriers are equipped with mesh end pockets for additional storage. Reinforced seams are ideal for carrying heavy loads, while the silver reflective lining ensures insulation for hot or cold food and beverages. Also, each one has a removable liner for easier cleaning up.
You may as well avail of the hardboard dividers for individualized orders.
Moreover, some factors that you should consider when buying an insulated bag are:
Insulation – The primary feature you should think about with this type of carrier is that it ought to be able to retain the hotness or coldness of the food or drink you're delivering. Check the lining and ensure that it's made from an insulating material.
Size – Another factor to consider is the size of the products that you'll be transporting. You don't want to waste money on a bag that you can't even use because it's the wrong size for your food items. As much as possible, view the carrier in person and bring your pans or boxes if you can.
Delivery Mode – Most food delivery businesses utilize bikes or motorcycles to send their orders to customers since these vehicles can wade around traffic and reach destinations in a shorter time than cars. However, you'll want to purchase waterproof bags in case your drivers are on the road and it suddenly starts to rain.
Material – The time between dispatch and receipt of the order matters when you're determining the material that you want for your delivery bag. For short distances, you can get away with using vinyl carriers. However, because the material doesn't allow for breathability and traps moisture, you're better off with nylon insulated containers for pizza and far delivery destinations.
Conclusion
Incredible Bags offers superior insulated carriers for various food delivery needs and purposes. The company has delivery bags for backpack transport, beverages, meals on wheels, party-sized dishes, pizzas, and deep-fried food items. Their accessories will also aid you in providing excellent service to your customers.