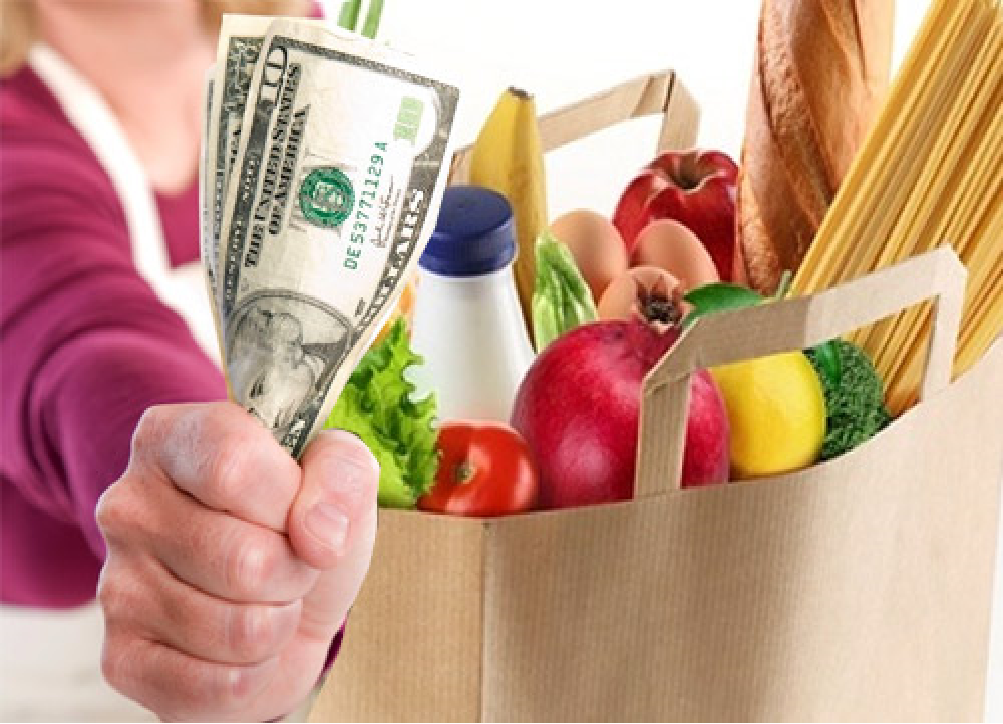 One of the resolutions that most people make each year or when a new month begins is the promise to take better care of their bodies by getting to eat healthier. Unfortunately, in spite of how great these objectives are, many people leave it that – just another promise that they made to themselves. There are lots of reasons that we eventually give ourselves to get over the guilt that we are not giving our bodies sufficient care. However, the truth is that getting to eat healthily is not as complicated as we make it seem, as all it takes is a little dedication and commitment to the right schedules. The misconceptions about eating healthy are ill-placed, especially at a time when there are increasing concerns about our lifestyles. For optimum holistic health and wellness, make sure that you address your diet as well as the other 6 six kinds of health: spiritual, emotional, occupational, intellectual, environmental, and physical.
The choices made today when it comes to what you feed your body consequently reflect in your tomorrow, and chances must never be taken when it comes to this all-important aspect. Fortunately for you, eating healthy does not have to be expensive, as the popular assumptions suggest. Actually, it has been proven that eating healthy is actually cheap and affordable to all regardless of the income or monthly budget for food. The best part is that by making the decision to look beyond these wrong notions that have been sold to the public, you will effortlessly achieve those health goals and keep lifestyle diseases at bay. To eat healthy on a budget, the following steps must be taken;
Discover the healthy foods that meet your preference and needs
The first step to taking charge of what you eat is to know the healthy foods to choose, and these should largely be based on scientifically approved dietary requirements. By having the right information at hand, it becomes easier to take charge as you have an idea of what to go for depending on your preferences. Regardless of what you love, healthy foods are not limited to meals that are 100% vegetable or from some exotic destination, and there is a wide range of options to choose from all year long.
Make your own meals and make it a habit to plan your meals
One of the primary reasons why most people are unable to eat healthily is they depend on restaurants and hotels for most of their meals, which should not be the case. While cooking requires investment in time for meal preparation, you will come to appreciate the fact that you took on this role as it gives you more control over what you eat. When thinking about eating healthy, it is not just about what you have eaten, but how it has been prepared, and when cooking at home, you get to select all the ingredients. To add the fun aspect to this, always strive to plan those meals as this will give you something to look forward to each week or day.
Strive to keep your pantry stocked
It becomes easier to prepare meals at home when you have all the essentials at hand, which will give you the motivation to get creative and try out new recipes. The secret to ensuring you never have to spend a lot of money when purchasing pastry essentials is to ensure you re-stock in bulk.
Shop online by using coupon codes
Thanks to technology, long gone are the days when you had to go to the local grocery store to purchase food items. Leading shopping platforms such as Souq, which is an Amazon company, offers an exclusive section where you get to have cooking products and other essentials for the kitchen. This is made better with the Souq Coupon that offers great discounts of between 10% to 48% off groceries and other food items from the store.
Frozen vegetable and fruits are great for you
It is no secret that fresh vegetables and fruits are expensive for all the obvious reasons, but this is not a reason to avoid including them in your meals. You can always get to opt for frozen vegetables and fruits, which, according to research, have largely similar levels of minerals and vitamins as the fresh ones, plus they will be easy to store. The only rule to follow is to avoid frozen vegetables that include seasoning as they tend to be higher prices and do not have any extra nutritional value.