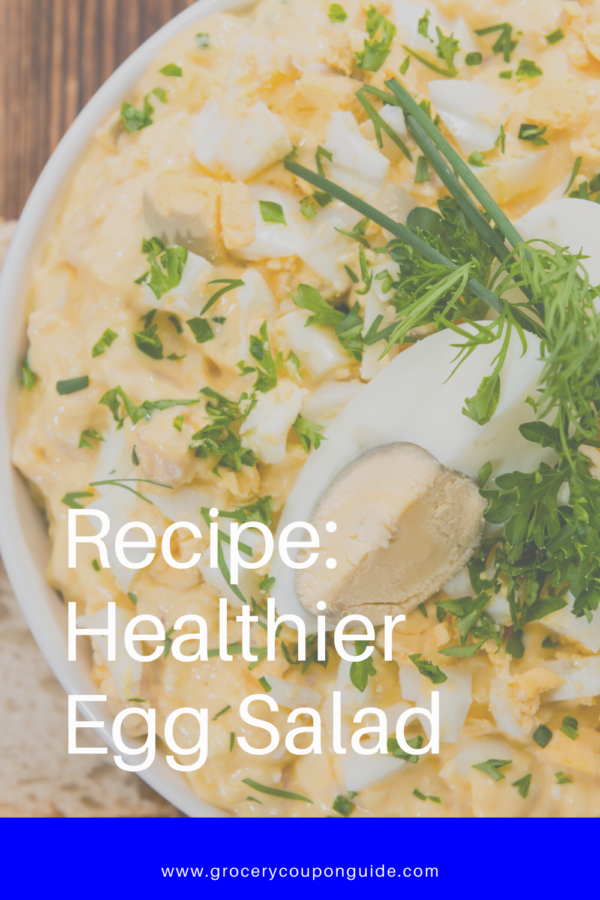 Egg salad is delicious on a warm summer day, but most recipes are high in fat and calories, and therefore not the healthiest option. I'm always looking for healthy twists on old favorites, so here's a recipe you can eat without the guilt.
2         Hard Boiled Eggs, diced
1/8 c  Cucumber, diced
1/8 c  Carrot, grated
2 t       Pickle Relish, sweet or dill
1 T      Dijon Mustard
½ t     Salt
½ t     Black Pepper
½ t     Paprika
½ t     Onion Powder
¼ c    Spinach Leaves
2        Whole Grain Bread Slices
Mix eggs, cucumber, carrot, relish, mustard, salt, pepper, paprika, and onion powder in a bowl. Spread the mixture on one slice of bread, then top with spinach and the other slice of bread. Enjoy!
Sign Up and Start Saving Today