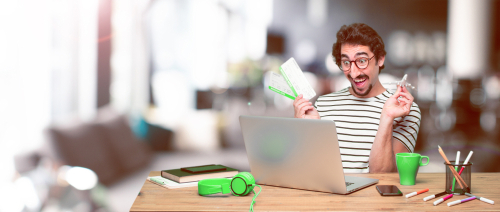 Are you looking forward to travel one of these days? If yes, then it's time to search for travel coupons as early as you can. A coupon is a voucher that entitles the holder to a discount or rebate when purchasing products or services. Whether for business or personal use, you can get the most out of your trip by getting airline, hotel, and other offers and promo codes.
With all the money you can save, traveling will surely be an exciting and fun experience. If you don't know where to find the best deals, here are a few tips on gaining great travel coupons that you should consider.
   Check Internet printables
Many travel companies have started using Internet printables for giving out coupons to customers. Thus, check some sites which allow you to print out coupons without the need to sign up. If you can't find some, there are sites that require you to sign up for you to print their coupons. Whatever option you'd take, the best thing is that you can get the best deals for your upcoming travel.
   Visit coupon websites
You can enhance your travel experience by browsing major coupon websites like DealTour. These sites usually offer coupons that you can buy for a reasonable fee or for free. If it's for a fee, the price attached to the voucher is smaller than the coupon itself. However, it's a good idea to check it first before buying anything.
As you purchase coupons online, there are websites that also sell through email, while others send through the U.S Postal Service or other shipping companies. Thus, if you opt to buy coupons via sites, count in the shipping fees as a factor in the overall cost of the coupons. Remember, the purpose of looking for coupons is for you to save on your travel expenses.
   Look through the pages of your magazines
Before tossing your travel magazines, it's a smart idea to check every page as you may find coupons printed or inserts on the ads pages. Gather all the magazines which are mailed to your house to increase your chances of gaining coupons for your next travel. You can also check the magazines of your family members and friends when they're done reading them. Then, try to look for travel coupons inside and if there are available coupons inside, ask your family or friends if you can use them.
   Download coupon apps
With today's technological upgrades, you can find almost everything online, including travel deals. Hence, getting the most out of your Internet to find the best coupon apps can genuinely help. There are several apps on the Internet, and all you need to do is download them right to your smartphone. Once you've got the apps installed, start browsing through the apps so you can gain travel coupons in no time.
   Sign up for deals at your travel destination as early as you can
Another way of gaining travel coupons is by signing up for packages offered at your destination as early as possible. For example, if you sign up for tourist-friendly activities in your chosen travel destination about a few before your trip, then you may probably snag some coupons or deals for your vacation.
Also, if you sign up for several coupon sites, make sure that you have a dedicated email address to ensure that your personal or work emails will be free of clutter.
   Round up your friends
Social coupon sites encourage bulk purchasing. For that reason, signing up with your friends may increase your chances of getting deeper discounts on your next travel. Meaning, almost all sites will make it easier for you to gain coupons if your friends sign up too. So why not share the opportunity with all of them to ensure you'll enjoy an exciting travel experience?
   Search directly from the travel company
Many travel companies have websites that will allow you to browse for their services. Whether it's an airplane, hotel accommodation, and other travel packages, you can definitely get some exciting deals on their sites. Thus, search the company names on the net and visit their website directly. Look for the company's coupon area that will give you the opportunity to sign up and receive special offers in your email.
Conclusion
Now that you've got a list of tips on how to gain coupons for your next trip, it's time to select the right ones that allow you to save money in the long run. After all, using coupons on the things you find expensive to buy, like travels, can be the best way to do that.