Vegan and keto diets are two of the most popular weight management methods today. If you want to transform your lifestyle, it is important to know the difference between these two. They are completely different from each other and also promise a variety of benefits. This guide will help you learn about the two types so that you can decide which to adapt based on your health and fitness goals.
How Does the Vegan Diet Work?
Vegan vs keto diet: what is the difference? (Image Source: The Telegraph)
A vegan diet is plant-based. It involves the consumption of food sources such as vegetables, fruits, legumes, nuts, and whole grains. This type of diet also eliminates meat and animal products from your meals. This includes eggs, honey, and milk. This site can provide you a more thorough explanation of the ins and outs of veganism.
Since the diet only has small amounts of fat and protein, the overall caloric intake for vegans is extremely low, which often results in weight loss. 
For those looking to adapt a vegan diet, the question is always this: what can you eat? The following food categories are some of the items that you can incorporate in your daily meals:
Vegetables – Make sure you include green leafy vegetables in your diet. This includes broccoli, cauliflower, spinach, and more.

Fruits – Make sure you get at least one dose of fresh fruits in every meal. Some of the types you need to consume are pineapples, bananas, mangoes, watermelons, and more.

Whole grains – Adding whole grains to your daily diet is also beneficial. Make sure to include at least one serving of whole grains like brown rice, buckwheat, whole wheat bread or pasta, cereals, or oatmeal.

Legumes – Including legumes in your vegan diet brings a host of benefits. Some of the varieties you can add to your diet are chickpeas, kidney beans, lentils, pinto beans, black beans, and green peas. 
Due to the types of food items consumed by vegans, they are generally thinner than non-vegans. But there has been a lot of criticism about veganism lately, especially in terms of nutritional deficiencies. The lack of meat and animal products in this kind of diet would mean you could miss out on some important nutrients and proteins. 
Benefits of a Vegan Diet
Here are some of the benefits you can enjoy with a vegan diet:
The consumption of fruits and vegetables that are packed with fiber and antioxidants can help you lose weight. These are nutrient-dense foods that are low in calories, so you are less likely to gain unwanted pounds.

Since a vegan diet is rich in fiber and antioxidants, you can expect regular bowel movements, which contributes to overall health.

A vegan diet can give you a boost of energy that's longer-lasting than the ones provided by the intake of sugar and processed fats.

Eating like a vegan can also offer a host of health benefits, such as a reduced risk for cancer and heart disease. The consumption of phytonutrients found in fruits and vegetables can also lower the risk of diabetes.

A vegan diet can also help prevent kidney failure. The high consumption of meat is one of the leading causes of health problems, especially affecting the kidney. The proteins that you obtain from plant sources can help prevent kidney failure. In fact, regular consumption of fruits and vegetables can ensure that this organ is functioning properly.
How Does the Keto Diet Work?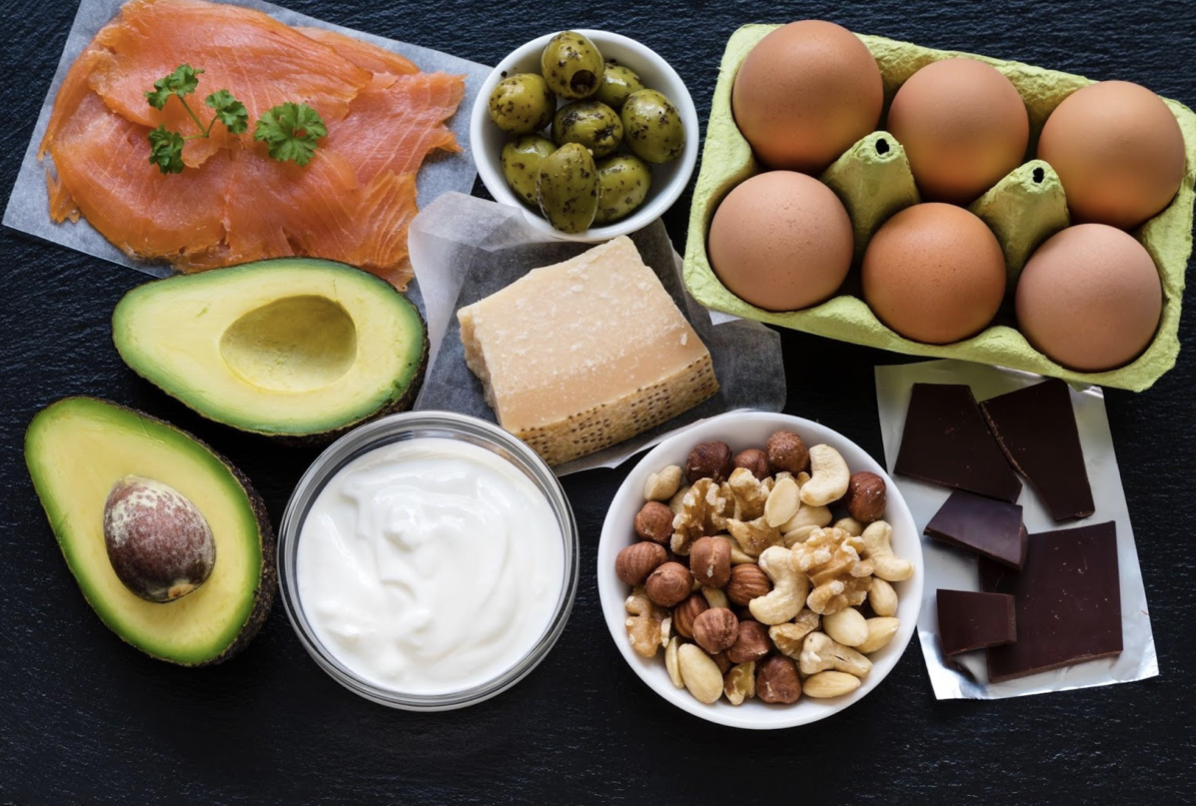 Know the difference between the vegan and keto diet. (Image Source: Women's Health Mag)
The keto diet is another popular method with a lot of buzz in the health and fitness industry. Simply put, it is a low-carb and high-fat diet. The main idea behind it is to reduce the carbohydrates within your body. When there is a low carb content in your system, it forces the body to enter a state of ketosis, which is a metabolic state wherein fat is burned to generate energy.
Aside from burning fat stored in your body, a ketogenic diet is also known to lower your blood sugar and insulin levels. 
What can you eat with a keto diet? There are plenty of options to choose from at the groceries, luckily. Among the healthy foods to add to this type of diet are seafood, low-carb vegetables, yogurt, meat, poultry, cheese, eggs, coconut oil, avocado, and more. 
Benefits of the Keto Diet
What are the benefits that you can get when you adapt the keto diet? Here are some of them:
The keto diet is great for those who want to lose weight. Since the ketosis prompts the body to burn fat to produce energy, you are able to eliminate stored fat in the body.

It is linked to preventing certain types of cancers. In fact, a keto diet is recommended as a complementary treatment for chemotherapy.

It is also beneficial in terms of reducing blood sugar levels.

A keto diet is great for improving heart health. This is achieved by reducing the cholesterol level in your daily diet.

It can promote better brain function. The food items included in this diet provide neuroprotective benefits that can help prevent diseases such as Parkinson's and Alzheimer's. 
The Verdict
When it comes to deciding whether to go for the vegan or keto diet, it is important to hear what experts have to say. In general, experts agree that there are certain benefits that you can enjoy with each of these diet types. It is, therefore, a matter of knowing what benefits you would like to enjoy to make the right choice.
But professionals insist that the only way you can enjoy the benefits they have to offer is to sustain these diets as part of a lifestyle change. You need to make them a part of your daily routine for the long-term to see significant results.\
In the end, there is no quick fix to achieving your health and fitness goals. You need to sustain your diet over a long period of time to ensure that you can also enjoy the benefits for longer. No diet is ever successful if you do not have the patience and discipline to stick with it.