I picked up a few Free Bertolli Frozen Meal coupons (while attending the BlogHer Food conference in San Francisco on Saturday) that I'm going to give away as a prize. The contest is for two (2) coupons. Each coupon is "Good for and ONE (1) variety of Bertolli Frozen Meals" with a value of up to $8.99 each (total value of the two coupons is up to $17.98). The expiration date is 3/31/10.
The contest is simple. Grocery Coupon Guide has just started a brand new Twitter account – all you need to do is to follow us on Twitter and ReTweet the contest. Doing this will automatically enter you into the contest to win the 2 free Bertolii coupons. The contest ends Wed. September 30 and 12:00 pm (noon) Pacific Standard Time and I will pick a random winner from those that have entered at that time.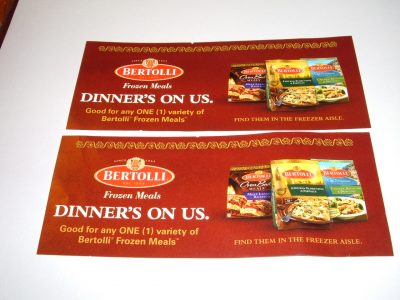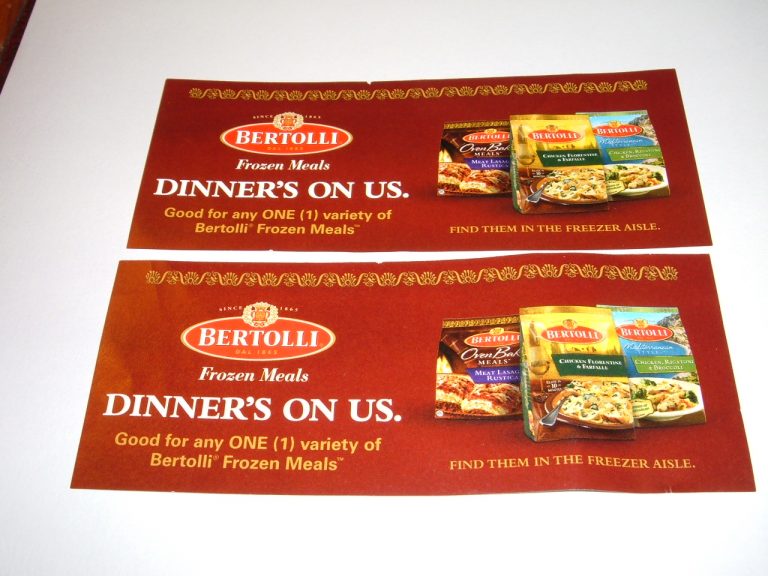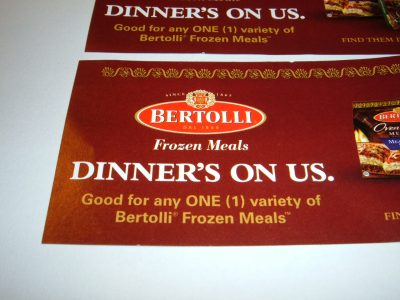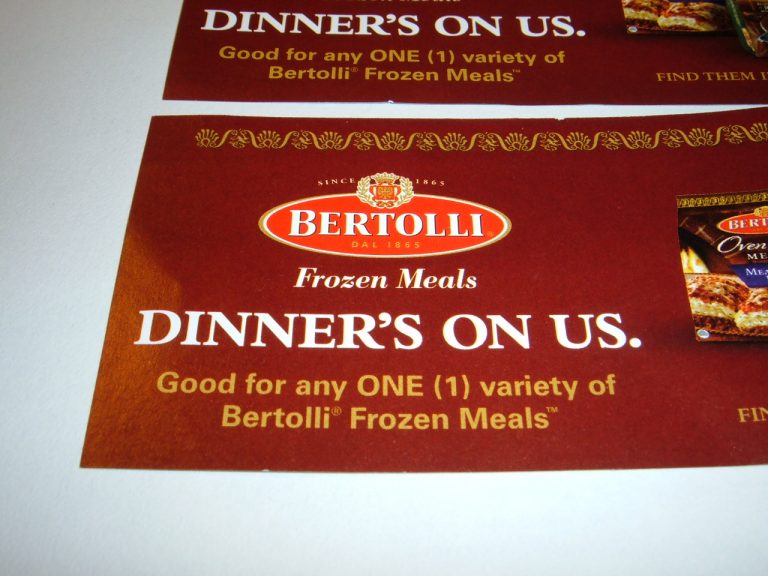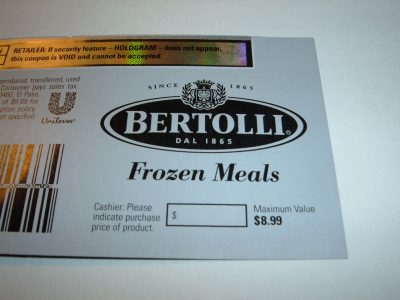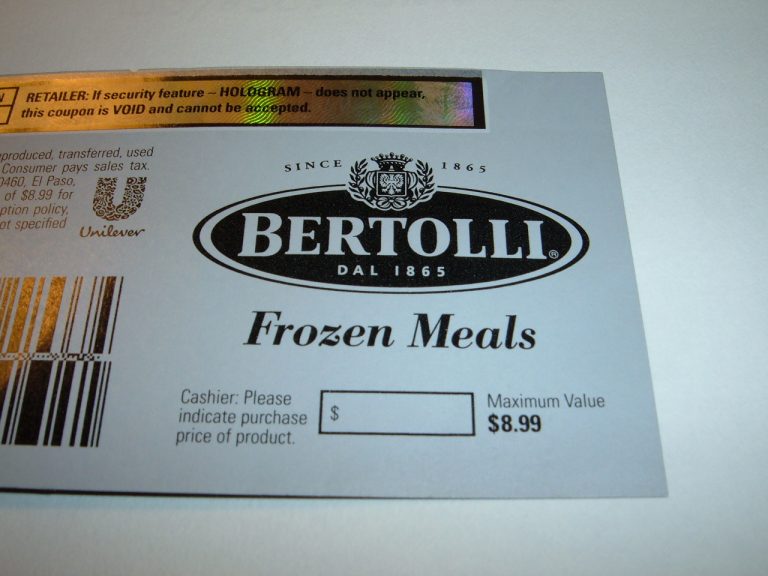 If you have any questions about this contest, please leave a comment below.
Rebate Fanatic. Saving you money every time you shop online!
Sign Up and Start Saving Today