You wouldn't think that it would really be possible to fail when grocery shopping. Sure, you might buy a few items that maybe you shouldn't have or paid a bit more than you could have, but for the most part shopping is pretty common sense. The problem seems to be that what one person views as common sense isn't always shared by everyone — and there are a couple of good grocery shopping examples of this over at Parent Fail.
For example, before you let your husband take the kid on a grocery shopping trip, you might want to explain to him the concept of a shopping cart: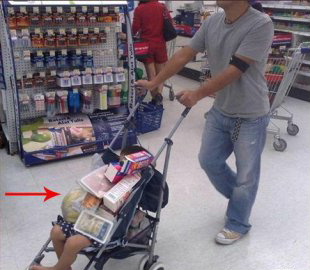 At the same time, when your wife walks out the door, you might want to remind her that the carrying cart she is taking to the grocery store is for the food that she is going to buy, not a place to carry your child: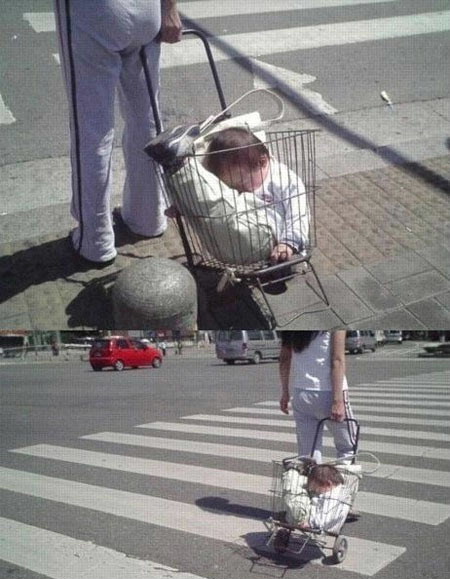 So no matter how much you think you may have failed in saving money on your last grocery shopping trip, feel good knowing that it could have been a lot worse.
Rebate Fanatic. Saving you money every time you shop online!
Sign Up and Start Saving Today