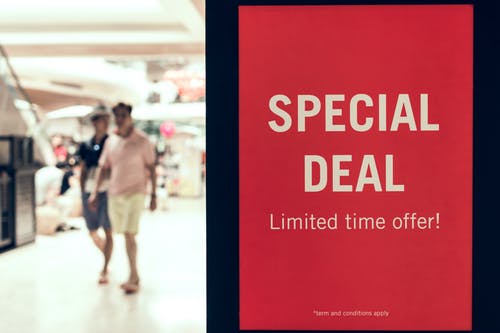 Groupon is the number one deal site. The site features local deals all across the United States that you can take advantage of. Deals are in the categories of entertainment, food and drink, beauty and spa, things to do, fashion and retail, and health and fitness. If you love to travel and are looking for a great getaway vacation, they have that too. Many featured trips come with roundtrip airfare, excursions, and hotel accommodations. With so much to offer, Groupon makes its site even sweeter by adding cashback opportunities with Groupon+.
What is Groupon+
Groupon+ is the cashback component to Groupon. The addition came out in late 2017. Many the offers under the new addition are for restaurants and offer as much as 30% back on select local deals when using a connected credit or debit card. The cashback deals are risk free, meaning there is no associated fee to use them. The offers can also be used multiple times at the customers leisure.  It should be noted Groupon+ is only offered in 23 cities, so make sure you check it out to see if you can take advantage of the deal.
Pro Tip: Use Groupon and Groupon+ when you are out of town traveling or on vacation in other cities. They may have exclusive deals and special savings that will make your vacation rewarding and affordable.
How to Sign Up
Signing up with Groupon+ is relatively easy. To start, you must access the website here. Once accessed, you log in with your Groupon username and password. After logging in, you must add an eligible credit or debit card to your account. Once completed, browse the offerings and click the claim button on deals you want to take advantage of. When you are ready to use your deal, head over to the selected restaurant and pay for your meal using the card on file with your Groupon+ account. You will see the cashback credit on your bank statement in a couple of days.
Current Deals 
The deals on Groupon+ differ from city to city But here are some of the deals I like:
In Atlanta, they are offering 25% off Poppa Corn's Gourmet Popcorn, ad 20% off Dutchess Cafe and Grill. There is a 40% Deal for Dhat Creole Grill near San Bernardino, 50% back on Redwood Catering in San Jose, 30% back at City Sandwich in New York, and 25% back at Rocky Mountain Treats in Phoenix, Arizona.
Groupon has been offering up new and exciting deals for years. Deals on beauty, travel, and entertainment have been my go-to on vacation and when I go to the city. Groupon+ is an exciting and relatively new venture into the heart of Groupon's offerings. With up to 35%, and even a few 50% deals, you can save even more on eating out. In the future, Groupon hopes to sweeten the Groupon+ deals by adding other categories like things to do and retail cashback offerings. Take a look at the site, claim your deals, and let the cashback flow.
Rebate Fanatic. Saving you money every time you shop online!
Sign Up and Start Saving Today