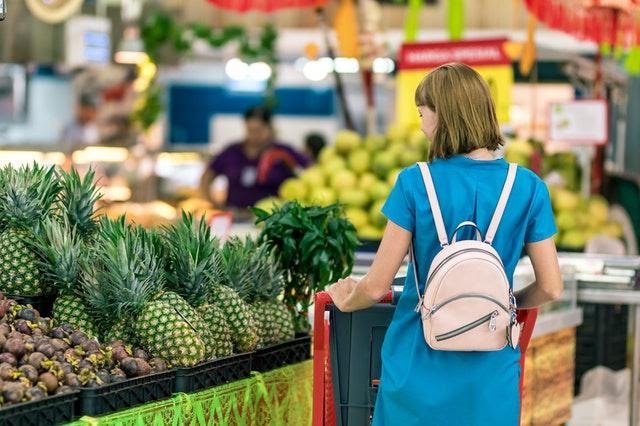 Balancing your grocery bills can help you and your family recover from a financial emergency. Maybe your child falls and chips her tooth, or that grinding sound that happens every time you brake is more serious than you thought. 
If you don't have enough cash to cover these unexpected emergencies, there are options online to help. Online direct lenders provide installment loans and line of credit personal loans for these kinds of urgent yet unavoidable repairs and medical bills. 
But once you have an online loan in your name, it's important you pay it all back on time. Reducing how much you spend at the grocery store is one way you can ensure you hit every due date without fail. In fact, it may even help you pay back your online loan early!
Couponing is a tried-and-true method of cutting your costs at the till, but sometimes, you need a little extra help. Here are some ideas that will help take a big bite out of your grocery bill.
Follow a Meal Plan
A meal plan doesn't have to be fancy. It's just a list of the meals you plan to eat in the week. This information alone can help you shave off costs from your bill. You'll know exactly what you need to buy to make these meals, which means you can avoid last-minute purchases that will only waste money.
If you have the time, have your local grocery store's flier open while you make your meal plan. This way, you can incorporate upcoming sales with your coupons to save as much as possible. 
Use up Your Leftovers
Wasted food is wasted money. The average U.S. family throws away the equivalent of $1,866 a year in food, but you might be able to reclaim most of that by eating up all leftovers. Build your meal plan with leftovers in mind, making sure you use up scraps and extra ingredients in a new recipe. For example, if you buy a rotisserie chicken from Costco for one meal, you can use any leftover meat in a casserole and the bones to make soup stock. 
Buy in Bulk Wisely
Big box stores like Costco and Sam's Club promise big savings. However, flashing your membership only makes sense when you know for certain you can use up their supersized portions. Otherwise, you could end up wasting a lot of money on food that goes bad before you can eat it all. 
Schedule a trip to these stores when you have time to batch cook. Batch cooking involves preparing multiple meals at once, so you'll use up more food faster. 
Looking at the price-per-unit on price tags is another bulk buying tip that can save you money. It shows you how much you're paying per ounce or pound, which helps you separate true bargains from average prices. 
Use Cashback Apps
As an avid couponer, you know never to arrive at the grocery store empty-handed. You always have your stack of coupons with you for every trip. And now, your phone should accompany you, too. Equipped with these rebate apps, your phone can help you get paid for doing a big shop.
All you have to do is take a picture of your receipt to prove you bought specific items, and the apps will cut you a check. 
Bottom Line
Couponing isn't the only way to save money at the till. Try out these cost-effective grocery tips to help you put food on the table for less. But don't stop when you've paid off your online loans. You can use these tricks to help you save money any time you need help!