Here's a great deal for all you Moms. Get both a Playtex bottle & Pacifiers for only $4.47 at Walmart!  If, you have never tried Playtex bottles, they are the BEST!!!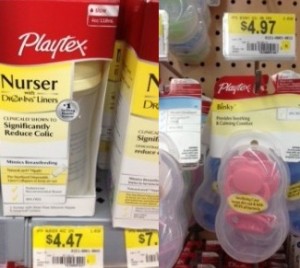 Walmart Deal Scenario
Playtex Bottle $4.47 each
Use FREE PLAYTEX Pacifier 2-Pack with purcahse of a Playtex bottle (direct link)
Final Price: $4.47 for Both!
Rebate Fanatic. Saving you money every time you shop online!
Sign Up and Start Saving Today