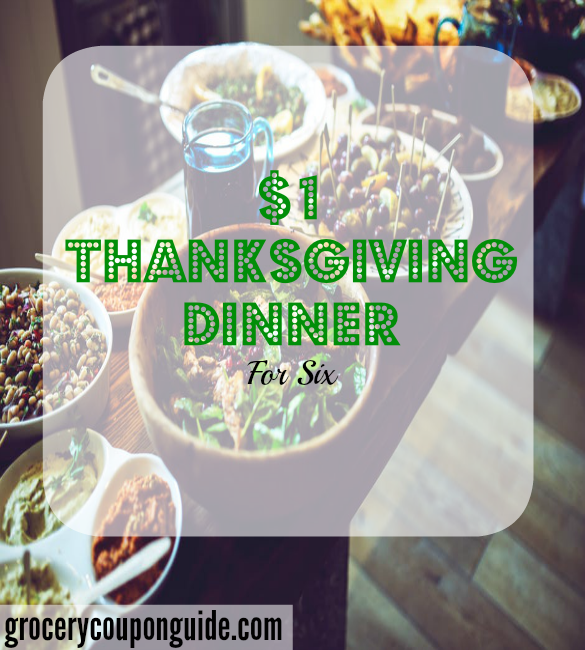 Let me begin by unequivocally stating that I will never do another challenge that involves me cooking. My sister is not happy with this decision because she's arguing that I failed in the challenge and therefore I should have to try it again next year (I'm convinced that she simply liked the fact that she didn't have to cook the meal this year and would like to make that a regular event). While the overall $1 Thanksgiving Dinner challenge went well, there were definitely a few missteps along the way.
I know that the number one piece of advice that I was given was to "practice, practice, practice" which I duly ignored and definitely paid the price for doing so. For my defense, I was incredibly busy these past few weeks and didn't have a whole lot of extras to work with when I only had a $1 budget.
I started everything on the wrong foot when I cut open the package around the turkey before reading how to defrost it.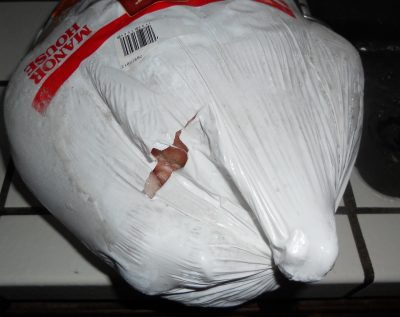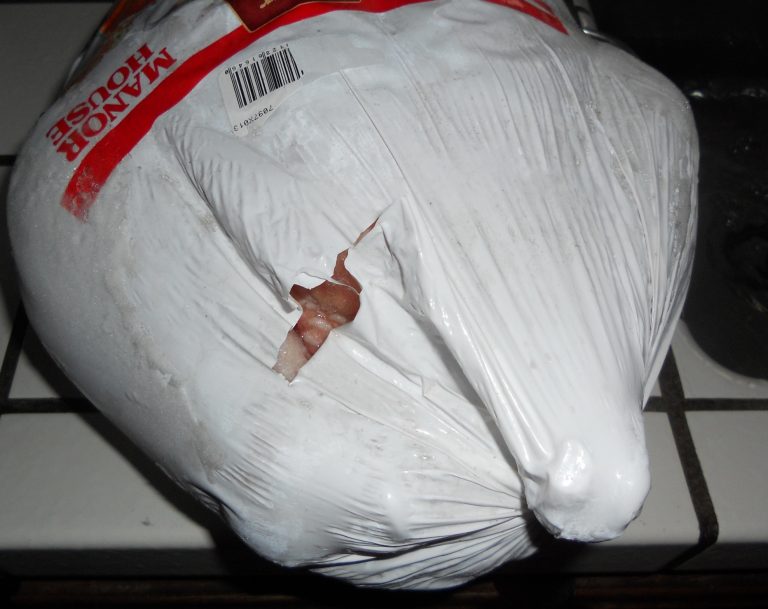 Of course, then I read on the defrosting directions that I'm not supposed to take off the packaging while defrosting the turkey: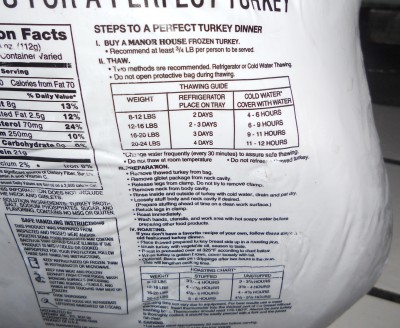 Since I need to defrost it in less than a day, I have to do it in cold water. With the package cut open and not wanting water to leak into the turkey, my solution is to wrap it in a garbage bag: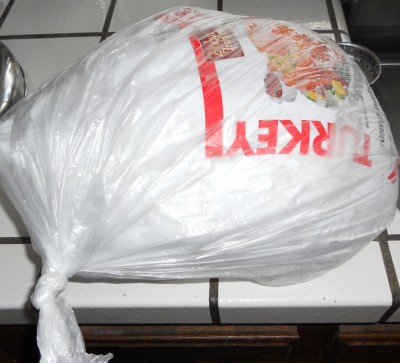 Fortunately, this worked and the turkey defrosted by Thanksgiving morning. I then covered it with butter, salt, and pepper: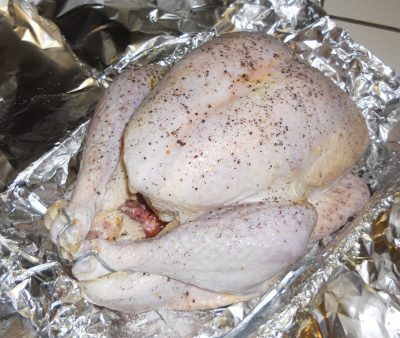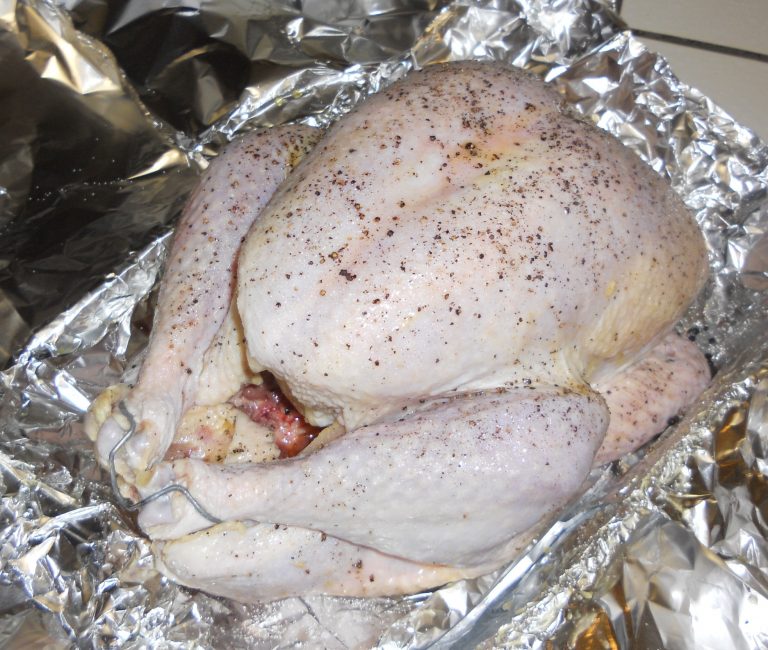 As I wrapped it in tin foil, I made another big mistake: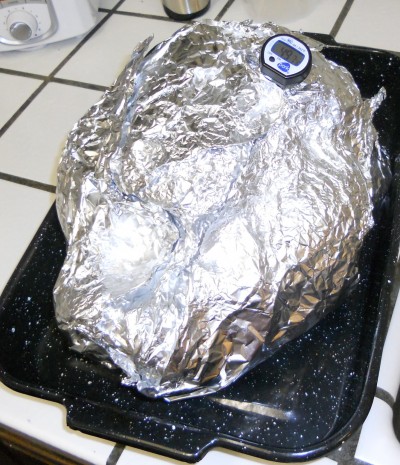 Now, you must remember that my sister
induced a cooking injury when she told me I needed to whisk medium stiff peaks
and I didn't know any better, so I'll blame it on my lack of cooking knowledge that I wasn't supposed to place the cooking thermometer into the oven with the turkey (OK, I realize that if I had taken even a minute to think it through I could have figured out that doing this made absolutely no sense, but I was also in Thanksgiving preparation panic mode). To say the least, the thermometer did not fare too well: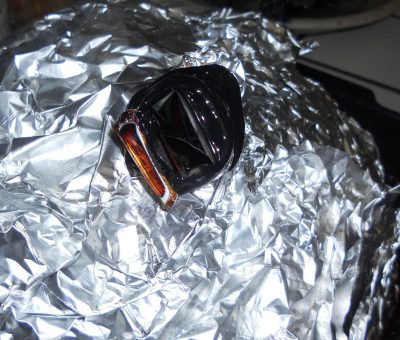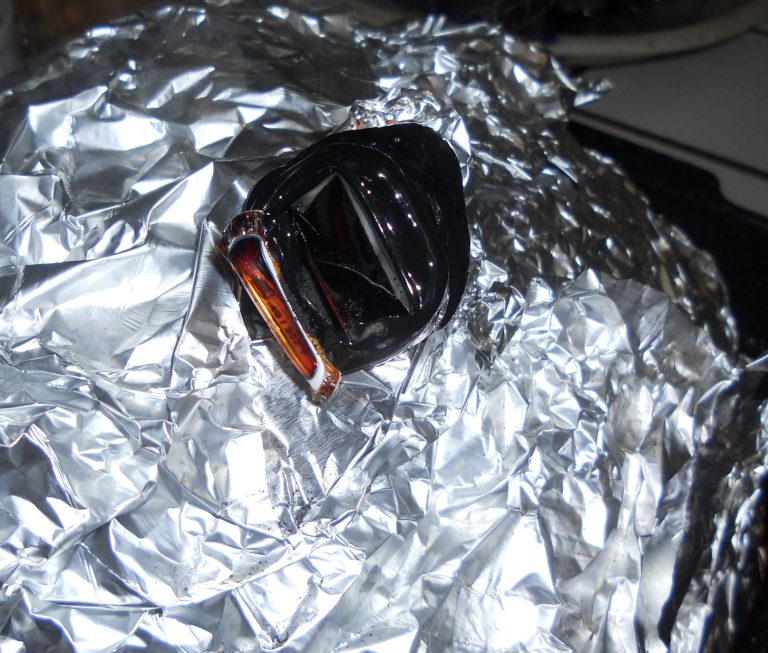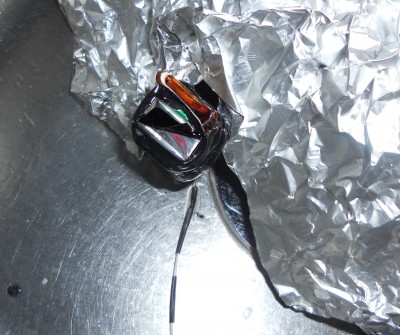 It was when I took the turkey out of the oven that my sister declared victory. While she continued to compile a long list of reasons that I failed, her #1 point was that I had just ruined her cooking thermometer which cost more than a dollar. Things did, however, begin to go a bit better after this.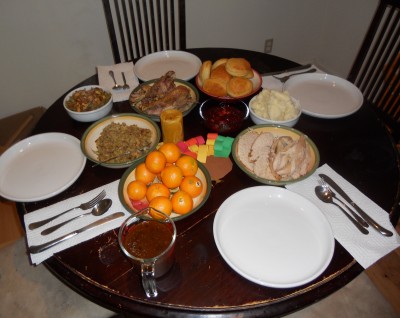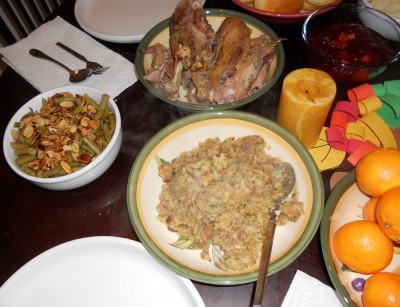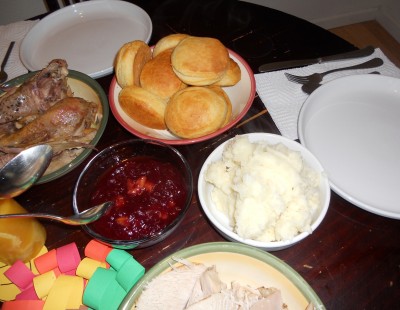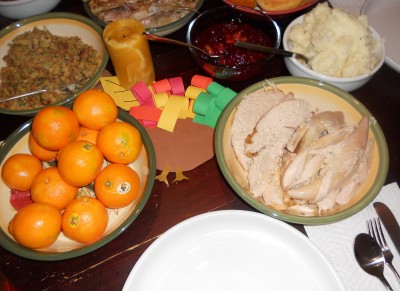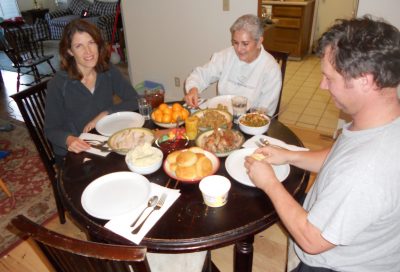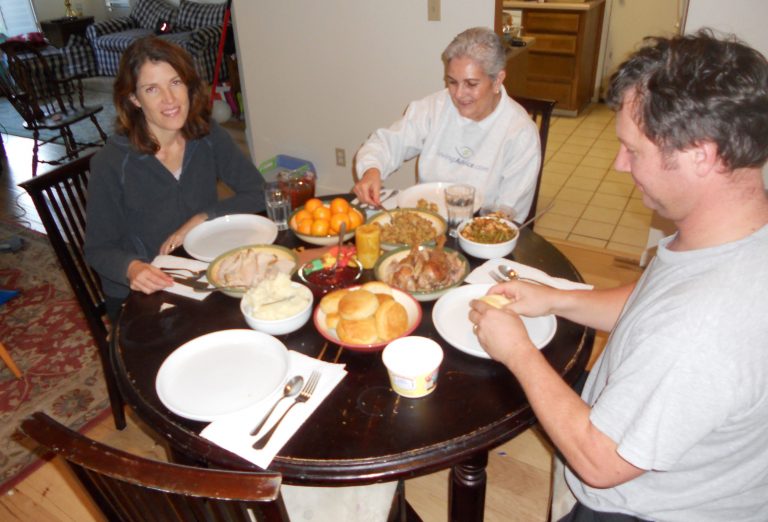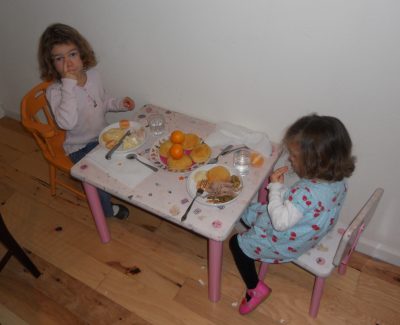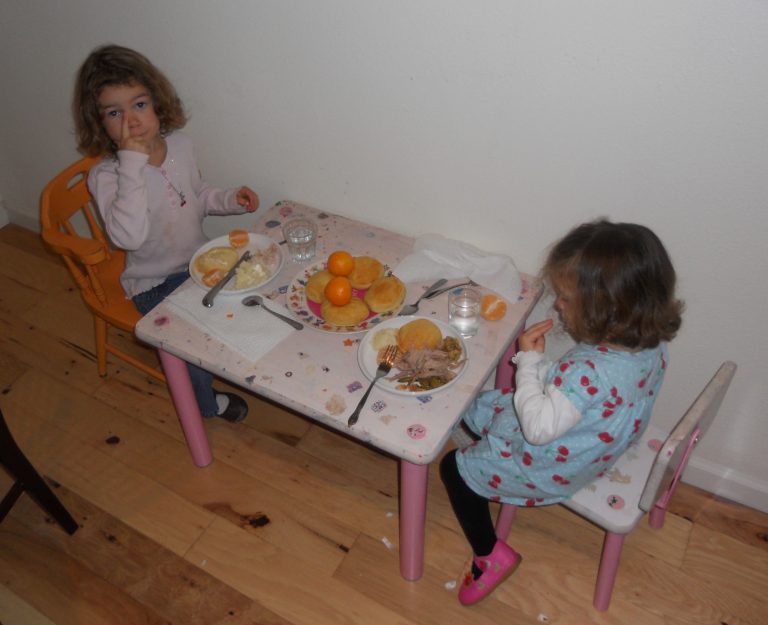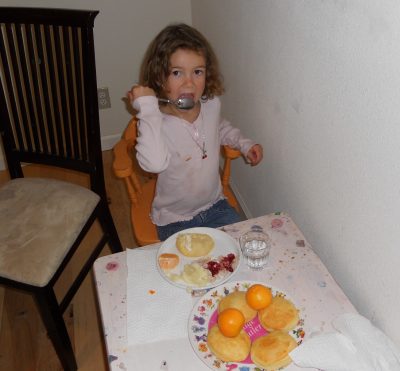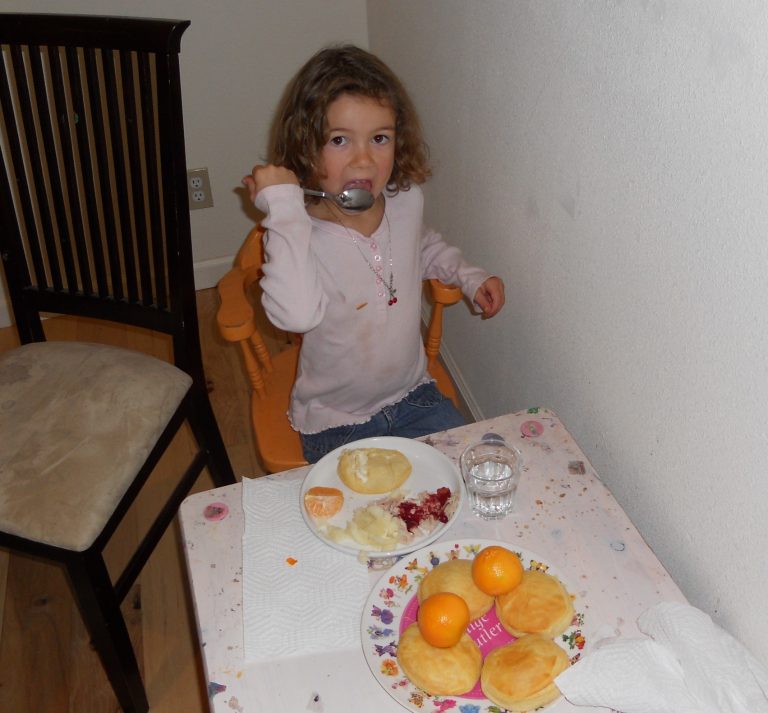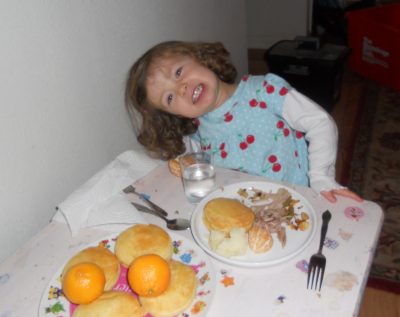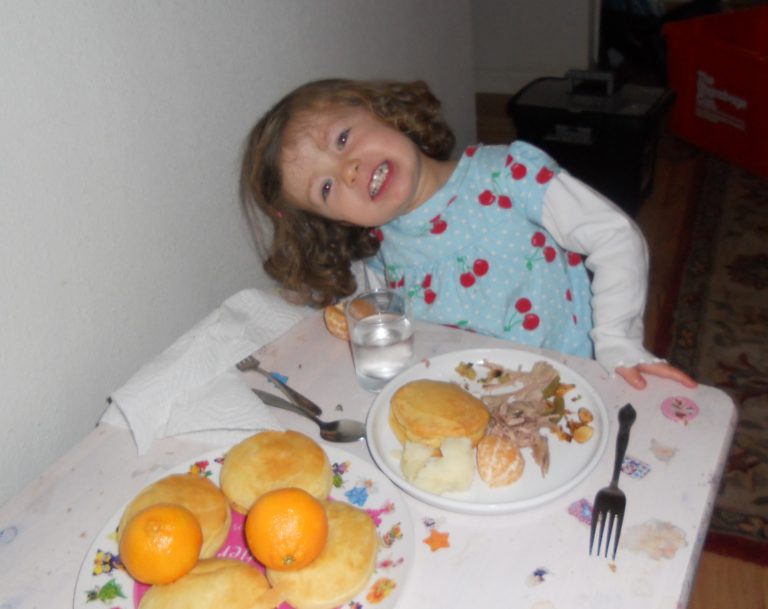 I decided to make the pumpkin pie, but I made it without the crust (since my mom and sister don't like it much). Instead, I made it in small containers and then put ice cream on top: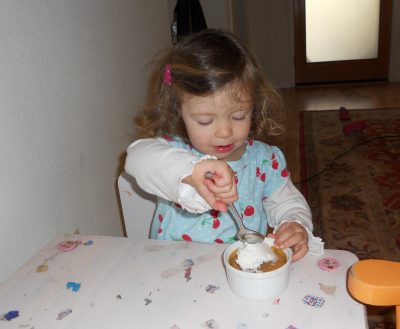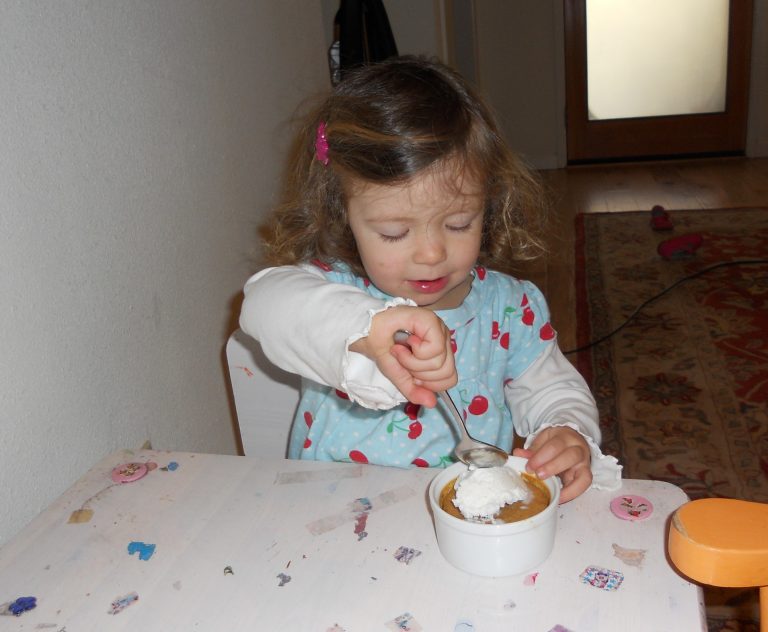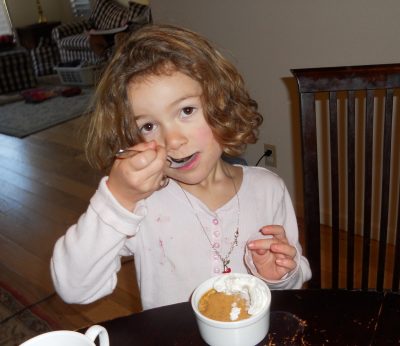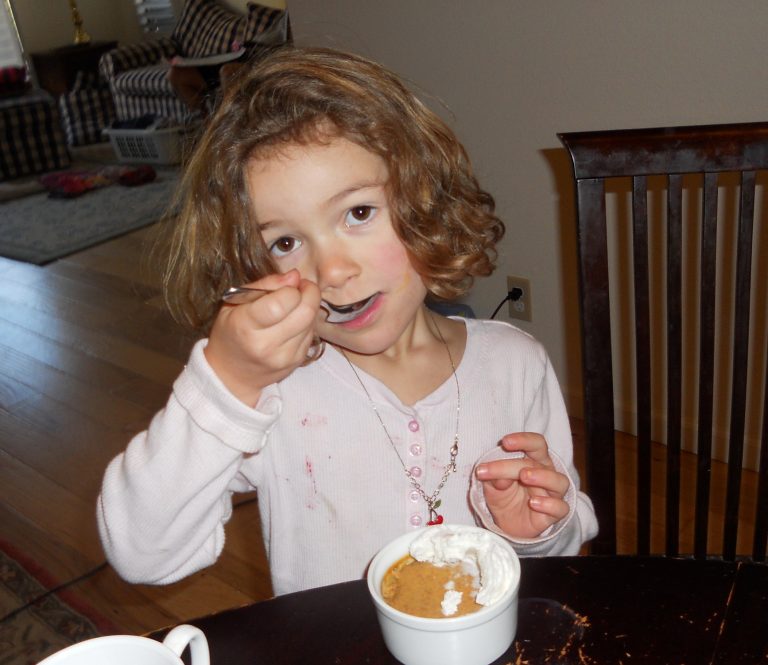 In the end, my sister had seven reasons why she thinks that I failed this challenge which I will detail in my next post and you can decide whether or not her arguments are valid or not…
Rebate Fanatic. Saving you money every time you shop online!
Sign Up and Start Saving Today