One of the best ways to save money at the grocery store is not to pay for the groceries that you eat at all. Finding coupons for fruits and vegetables is often much more difficult than for other grocery store items, so figuring out a way to save on them in any way possible makes sense. Sometimes the best alternative is skipping the grocery store altogether and growing the produce yourself.
Summer gardens are a wonderful way to provide your home or family with fresh fruits and vegetables. There's nothing quite as delicious as fresh veggies and fruits picked in the garden. Gardening may seem like a lot of work to some people, but there are several plants that are fairly easy to grow even for those who lack a green thumb. If you have the space and time for a garden, consider planting some of the following summer plants: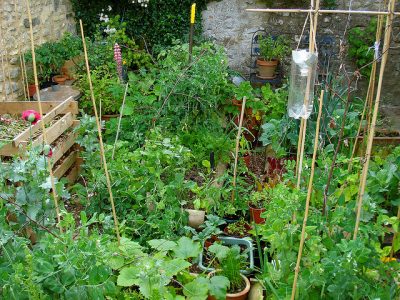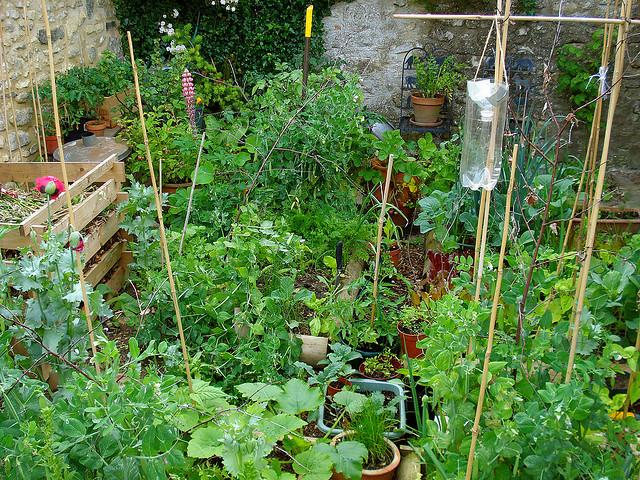 Tomatoes
Tomatoes are probably one of the easiest plants to grow in the summer. They need to be planted in late May in a particularly sunny spot in your garden. Since tomatoes can grow as tall as five feet, you need to make sure that there's enough space for them to grow. Tomato plants are usually ready to harvest between August and October. The plants will also produce a lot of tomatoes, so it's not necessary to plant more than a couple tomato seeds unless you actually want your kitchen to be overflowing with tomatoes (or want to trade them with neighbors for other things).
Summer Squash
Squash and zucchini tend to be everywhere in the summer. Since it's such an easy summer vegetable to grow, it's one of the first plants people reach for when they want to plant a summer garden. Summer squash should be planted in late spring in soil that is around 70 degrees Fahrenheit. It requires very little maintenance and should be picked around 40 to 50 days after they were first planted – right about the time that the skin of the plant becomes shiny.
Beets
Beets can be grown either in a container inside or in your garden. The seeds should be planted between March and July and, depending when the seed was originally planted, should be ready to harvest between July and October. Beets are extremely easy to grow and like many other summer plants, need very little maintenance other than frequent watering.
String Beans
Beans are another summer vegetable that is extremely easy to grow. You can start sowing them in indoor trays in April and move them to your garden between mid-April to mid-July. Each plant offers a lot of beans, so it's not necessary to plant an overwhelming amount, but you do need to make sure that they have enough room to grow. After a few months, you can pick your beans between June and October (depending, of course, on when you first planted them).
Onions
Onions need to be planted between late February and April in V-shaped trenches that are about 10 inches apart from each other. After planting, all you need to do is water the plants and wait for them to grow. They'll be ready to harvest in July and August.
Cucumbers
Cucumbers grow best in a warm climate and generally take about six weeks before they're ready to be harvested. They can grow in almost any space since, but they do require a lot of sun and frequent watering. They should be harvested when they're about six inches long and when there are a lot of cucumbers present on one plant.
Peas
Like many other summer vegetables, peas are also very easy to grow. You should plant them in late March to July and harvest them between June and October. The first step is to fill a seed tray with about 50 seeds and compost and to move the plants to the garden as soon as seedlings begin to appear. Pea plants are also great to replant year after year since you can cut the shoots off your current plant to allow them to reshoot and regrow new vegetables.
Strawberries
Strawberries are one of the best types of produce to enjoy in the summer! They can be planted in a variety of locations, whether it's a hanging pot, a basket, or right in your garden among the other plants. Planting them in April and May will give you a bunch of strawberries in a few weeks since they're usually harvested between June and September.
Melons
Melons such as honeydew, cantaloupe, or watermelon are also great summer fruits to plant. They ripen pretty quickly after sowing, which should be done during the spring. Sow about four or five seeds per area and about a two or three months after sowing, you should be able to harvest some delicious melons.
Basil
Basil is probably one of the easiest herbs to grow. It needs to be planted in moist soil that receives a lot of sunlight and can be harvested and regrown every couple of weeks. Because you can receive a continuous harvest from your basil plant, it's not necessary to plant multiple seeds.
(Photo courtesy of net_efekt)
Rebate Fanatic. Saving you money every time you shop online!
Sign Up and Start Saving Today