Most US residents know the grocery chain called Publix. This store has become a favorite place for many Americans due to its open-minded stuff, delicious bakery, and its "Pub Subs". This chain is one of the largest retailers in the US, which has more than 1,200 stores in seven Southeastern states of the country.
Some people say that this chain offers higher prices than most other stores, but if you study these seven tips for shopping at Publix, you will make it quite affordable. So, let's find the solutions for minimizing your expenditures at Publix.
1.      Follow the Local Ads
Most Publix stores locate their "Advantage Buys" flyers at the front entrance. These papers are known by many experienced buyers because they contain various promos and coupons, sales, and BOGOs. You may not be a couponer, but it is quite convenient to follow the sales proposals in this way. Moreover, the digital version of Publix ad can be found on the websites of the partners. For example, you can preview Publix ad at Rabato to know the latest proposals and BOGOs. You can also get an online copy of the flyer from Publix app or even configure the alerts to notify you at the time a new proposal appears.
It is worth remembering that Publix announces its local deals on a certain day of the week depending on the location. It is usually Wednesday or Thursday. Knowing this day may help you to plan your shopping in accordance with it.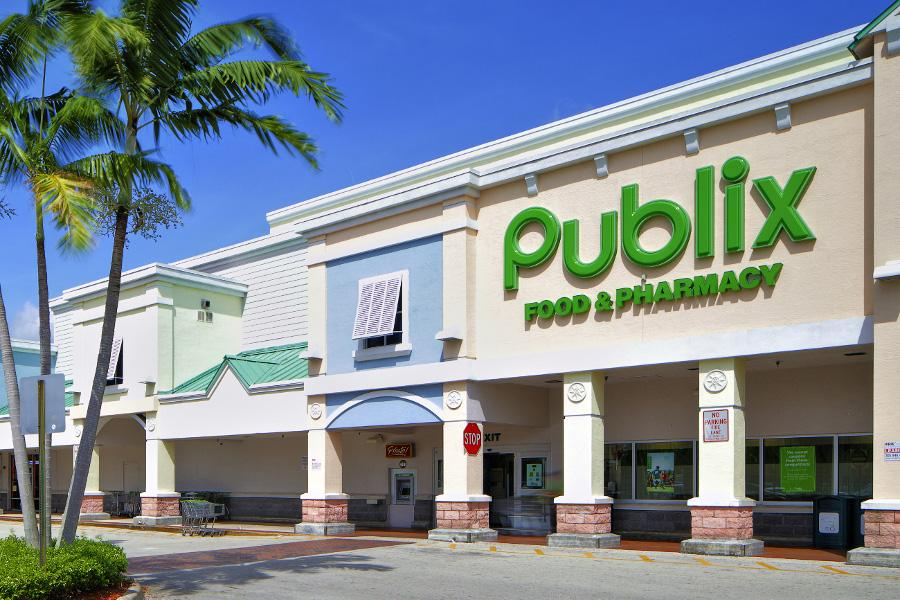 2.      Check the BOGO Offers
Publix is one of the best places for BOGOs. This store provides "buy one get one free" options on a regular basis, which can be super advantageous for big families. There is no need to spend twice more on the items, which could be purchased for half price.
This option is usually applied to a wide range of consumer goods, including drinks, sauces, snacks, salads, cereals, etc. In addition, such sales are 10-15% cheaper than regular prices at other stores.
3.      Use the Coupons
The internal policy of the chain is not limited by the distribution of their own coupons – the customer can also take advantage of the following options:
manufacturer's coupons;
 digital coupons;
 coupons from the competitors.
However, this option varies from the location, so it is better to check the local policy on the official website to learn the details of saving on groceries. Additionally, Publix accepts a store coupon and a manufacturer's coupon on the same products, which means you can save twice more.
4.      "Pub Sub"
Every Publix client knows the magic combination of words – the Pub Sub. This is a place where you can try super tasty sandwiches made of the Publix's freshly-baked buns and Boar's Head deli meat and cheese. If you plan a big shopping at Publix, take your time to grab a sandwich at Pub Sub. This place usually offers favorable deals for various combos, which include a sandwich and soft drinks.
5.      Don't Waste Your Time on Cooking With Publix Culinary
Publix has a vast culinary section in its stores with fresh bakery and pre-cooked food. All the dishes are of high quality and there are sometimes even free cookies for kids and degustation for adults.
Among the popular products of the section is grilled chicken, which is cheaper than at KFC. Moreover, Publix is a well-known cake-maker, so even just-married couples order the wedding cakes here.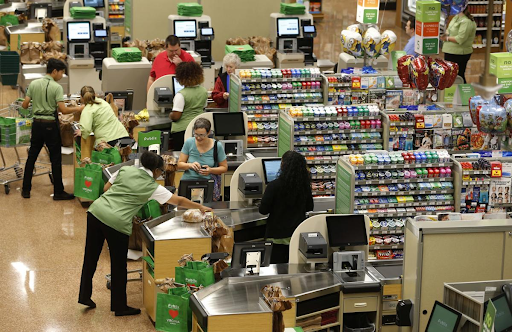 6.      Convenient Delivery
If you are too busy during the week to visit the supermarket for shopping, you can order any type of delivery. For this purpose, Publix cooperates with the online delivery service Instacart. However, you should overpay a bit for the shipping, because the service is not free.
There is still a free option for busy bees: you can order groceries online and pick them up for free at the nearest Publix store. It will save your time on personal shopping, but you will get the expected goods within a limited time.
7.      Purchase the Store-brand Products
These goods can really help to save on products, which are the same as the other brands by quality but cheaper in price. It is well-known that in-store brands do not imply extra-fees for transportation and advertising, making these products affordable for regular customers. Publix customers may choose in-store brands for both premium and regular clients. There is also the in-store organic line, which provides the goods of high quality without preservatives and artificial flavors.
In Conclusion
Shopping at Publix may be both a pleasant pastime and a profitable solution. The only thing you need to do is to follow the new promotions and compare them with the offers of the competitors. You can take advantage of regular BOGO offers, coupons, and weekly deals, available in Publix's flyers. Grab some food at Pub Sub or get fresh dishes in the culinary section. Do not waste your time shopping if you have busy days at work and order the delivery directly to your home. We hope all these tips will be advantageous for you.
Rebate Fanatic. Saving you money every time you shop online!
Sign Up and Start Saving Today