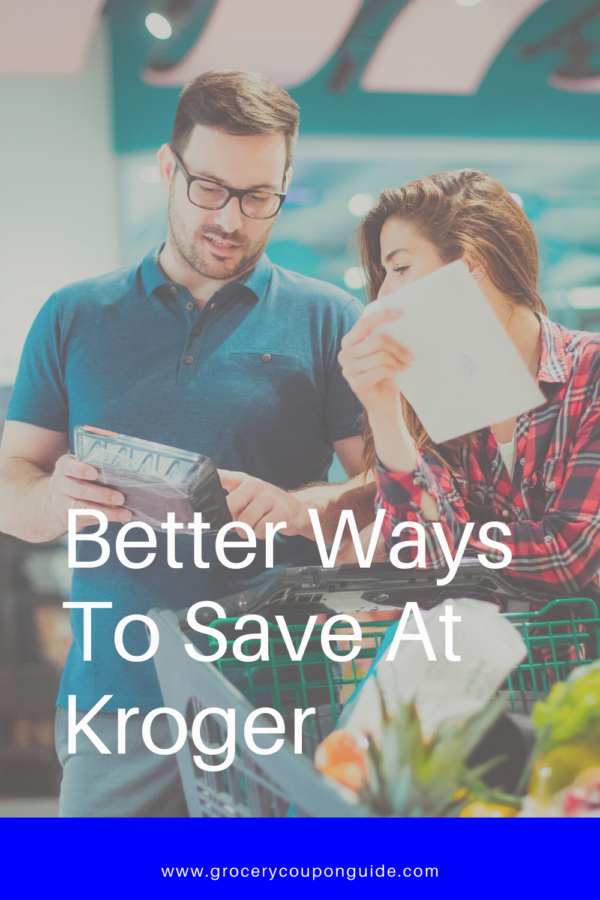 One of my favorite stores to shop at is Kroger, as you guys know. I love getting all of my meats and side dish items there. They always have fantastic closeout prices and deals that save me tons of money. Besides basic prices and daily deals, Kroger always has extra ways to save. I'm going to walk you through better ways to save at Kroger.
5X Events
The 5X Event promotion is one of my all-time favorite deals at Kroger. The deal is simple. There are several different items marked for the promotion around the. Each item has a corresponding coupon you can clip and add to your loyalty card. You can purchase a quantity of five for each deal item, which will all receive the specified savings per the coupon. A lot of the items are name-brand products we use in our households every day. Last week I used the 5X Event coupon on Pepsi and Coca-Cola products. I got four six packs for $8, a stellar deal when they cost upwards of $5 per pack.
3% Cash Back
Another great deal that I am seeing is the 3% cashback offer. You must clip this coupon to your account by October 15 to take advantage. The coupon offers Kroger loyalty customers an opportunity to earn cash back on their grocery shopping purchases. The online coupon doesn't have any details, but if you received the mailer, it should have the information concerning any spending limits needed to earn the 3%. Unfortunately, I threw mine out, but if I find it, I will update this post.
Weekly Digital Deals
One of the other things Kroger offers is weekly digital deals. To take advantage, you have to clip the deals to your Kroger card and use them at checkout. Every week the selection of products changes and offers you a unique opportunity to get high-cost items at a discount. This current sale ends today, but I am headed to the store to get $3.99 Scott's 12-pack of tissue and $2.99 Oscar Mayer hotdogs and sausage. Next week's offers will rotate, but I'm sure they won't disappoint.
Bonus Ideas
There are several additional ways to save at Kroger.  First, take advantage of a cash back site and shop at Kroger.com.  For example Rebate Fanatic has 1.5% back.  There are other good sites out there as well, but Rebate Fanatic has a broader number of stores than many other sites, and it has solid Kroger deals. so check it out if you get a chance.  Another way to save is sign up for the Kroger rewards program – this gets in their system to receive their coupon book – which is tailored to your shopping habits. Finally, most Kroger stores have a clearance section – which you definitely want to check every time you get to the store.
Read More
7 Best Tips for Shopping at Publix
Tips for Buying Seafood at the Grocery Store
How to Make Grocery Shopping More Affordable
Rebate Fanatic. Saving you money every time you shop online!
Sign Up and Start Saving Today