Be sure to pick up some free Tide Stain Release this week on your shopping trip to Safeway. Here is how to get it: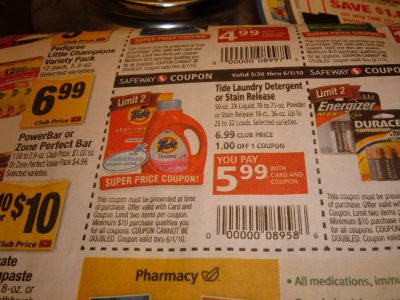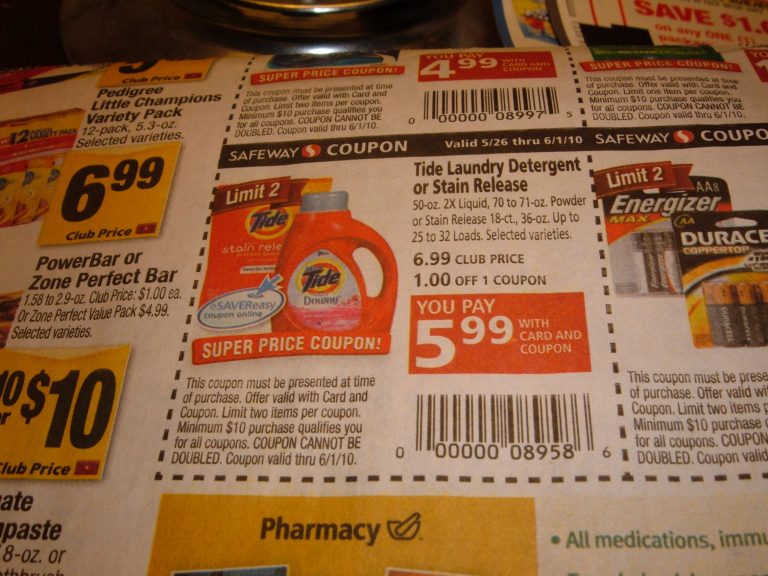 Tide Stain Release Laundry Detergent Powder 36 oz: $6.99)
Use $1.00 off 1 Safeway store coupon in this week's store advertising circular (should still be available in store at the front door or service counter)
Use $3 off 1 from P&G Brand Saver 5/2 Sunday paper insert
Use $3 off 1 eCoupon from P&G Everyday Solutions! (quick and easy sign up if you haven't signed up yet)
Final Price: Free!
Safeway allows you to use a all three of these coupons in combination since one is a store coupon, one is a manufacturer's coupon and one is an eCoupon. That is the power of stacking coupons!
Rebate Fanatic. Saving you money every time you shop online!
Sign Up and Start Saving Today