I received an email asking me if it makes sense to get more than 1 CVS card since the deals that CVS has are often limited in quantity. For this Eating Well On $1 A Day Challenge, I have only used my card (I think I may have used another card once when I had accidenatlly forgotten mine and didn't feel like driving back home to get it, but it was the exact same deal I would have done with my own card), but I actually carry 4 CVS cards for different people in my family.
Each family member can have a CVS card, but the important issue to remember is that all the CVS store coupons and Extra Bucks that are earned must be used with the card they came from. You can't use the Extra Bucks you get from one card and use them to purchase something using another card.
This can get quite confusing (especially if you are not highly organized which I am definitely not) keeping everything straight. I use two of them most weeks (one for this challenge and one for buying food for the local food banks) and that is usually as much as I can handle without getting completely confused. I will use the other cards when there is a great deal on a product that I know the food banks can really use and getting the deal is not complicated at all.
Once you become familiar with how CVS and their Extra Bucks program works, feel free to experiment with additional cards. It definitely can save you even more money and I'm sure that if you are even a bit organized, you will be able to take advantage of this to a much greater degree than I have been able to.
Banana Smoothie
I thought I would try a straight banana smoothie since I always have added some other fruit with the bananas in the past. Unfortunately, I greatly underestimated the liquid that the fresh fruit adds to the smoothie and although I did add blueberry pomegranate juice to the mix of frozen banana and ice, it still came out way too thick. It was the first time I had to use a spoon to "drink" it, but it did still taste delicious: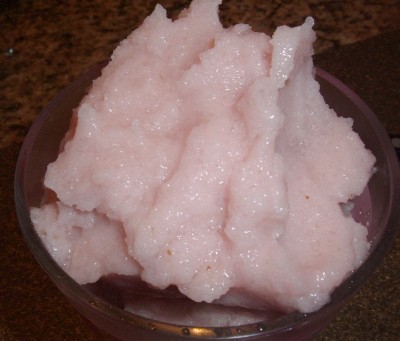 Cinnamon Pancakes Topped With Strawberries
I used up the last of my Bisquick mix and decided to experiment a little with the pancakes. I followed the regular recipe on the box, but then added a couple of teaspoons of vanilla flavoring and a few hefty shakes of cinnamon to make cinnamon pancakes.
I was then thinking I would mix some banana with the strawberries I had to make a topping, but the strawberries I had yesterday were so sweet, I decided to see if they would be sweet enough on their own. I sliced up five of them and placed them on top of the cinnamon pancakes: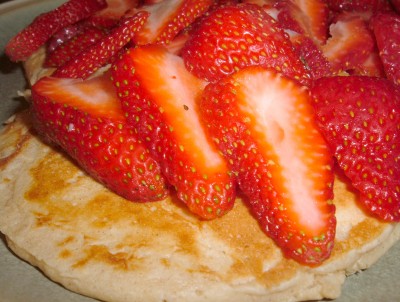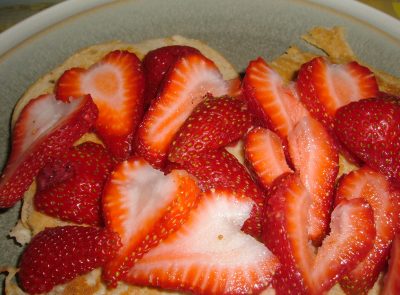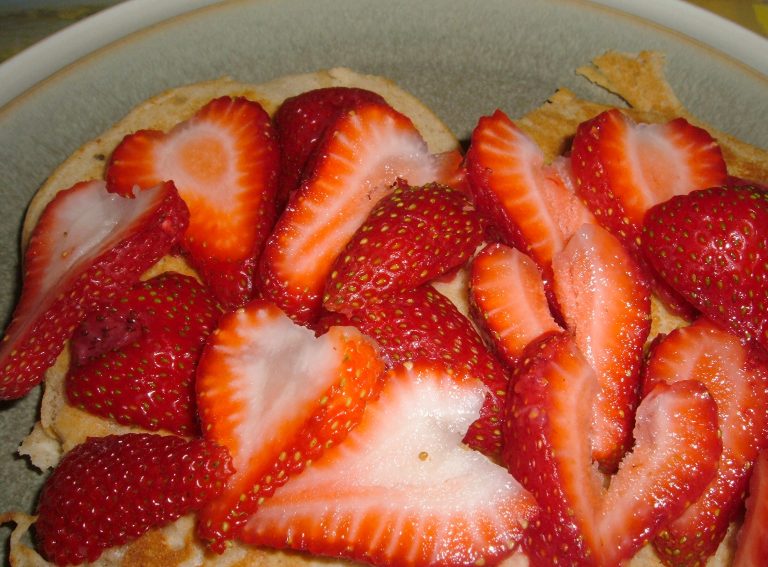 They were actually quite delicious. The strawberries were naturally sweet (I'm not sure I could enjoy regular syrup at this point) and the cinnamon pancakes turned out better than I thought they would (and I have extra mix to make a few more)
I was on the run in the afternoon, so I made myself my old standby peanut butter sandwich with a granola bar and carrot sticks thrown in which I ended up eating in the car…
Chicken Cacciatore Rice
I am finally learning how to properly cook rice — at least for my taste. having lived in Japan for over 10 years, I am more fond of sticky rice than I am of regular rice, but I don't want ti quite as sticky as they usually serve it in Japan. I think I am finally getting the hang of cooking it so it has just a bit of stickiness to it: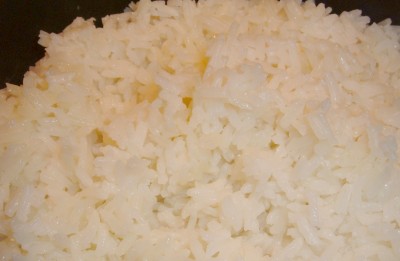 Although my chicken cacciatore attempt failed in the look, I was surprised when I opened the container of leftovers how wonderful it smelled having sat in the refrigerator over night. I threw it into the microwave to warm it up and then placed it over the steaming rice I had just cooked and it was pretty damn good if I don't say so myself: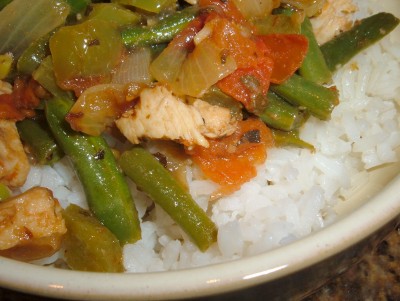 This is the current list of food I still have
This is the current list of what I have purchased:
Goal: 100 days eating on $1 a day
Current Money Spent: $48.85
Money Left to Spend: $51.05 ($6.17 must be spent at CVS, $1.50 must be spent at Safeway)
Retail Value of Everything Purchased: $1396.37
************************

The Beginning ::: Day 81: The Coupon Man

************************
Rebate Fanatic. Saving you money every time you shop online!
Sign Up and Start Saving Today