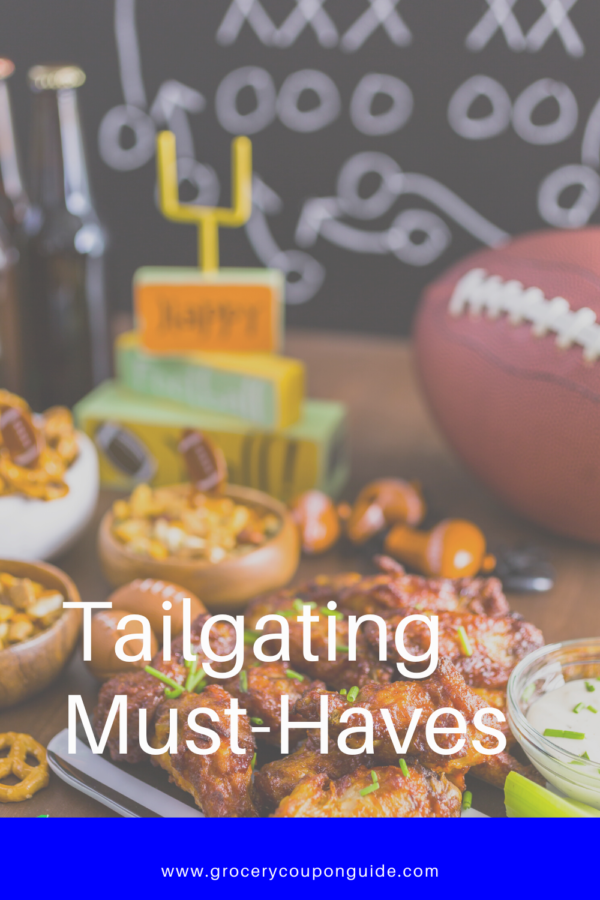 Football season is among us. If you're a college football fan or even an NFL fan, stand up and get ready. Football season is here now. If you love the art of the game, come together with your friends and family to celebrate, and are ready to get in the spirit, it's time for a good old tailgate. For those of you who love tailgating, here are some tailgating grocery must-haves and other tailgating decor you need to celebrate this season.
Tailgate Grocery Must Haves
A tailgate is not a tailgate without some delicious food to eat. Among the top items, you need for your party is your favorite soda, wings, burgers, hotdogs and chips, and more. If you're looking to get the delectable treats for your party, head to the grocery store right now. Right now on sale at Publix, you can get Just Bare Chicken Breast bites and Philadelphia Gourmet, sliced steaks on Bogo. If you're looking for drinks, head to Kroger, where you can get some Coke and Pepsi products 4 for $12. For other tailgating favorites hit up big box stores. You can see several tailgating party food savings at Costco in the posted video. If you are partial to Sam's Club, stop on buy for reduced price 10lbs bags of chicken wings and slow cooker party dips.
Party Decor
If you're looking for party decor, I've got you covered with two of my favorite destinations. The first is Party City. Party City has all kinds of sports decor for your tailgating event. You can pick up a large field goal cooler for $25 delivered straight to your door, field table runners, stadium food serving trays, and so much more. My second favorite destination is Amazon. If you're looking for games to play at your tailgating party, they have you covered. You can find thematic cornhole, football toss games, and even sports ring toss games for your party.
Football season is just beginning. If you love the game and love to celebrate with your friends, hop on these tailgate must-haves.
Read More
Staying Safe At The Grocery Store
When Is The Best Day To Grocery Shop?
How to Make Grocery Shopping More Affordable
Rebate Fanatic. Saving you money every time you shop online!
Sign Up and Start Saving Today