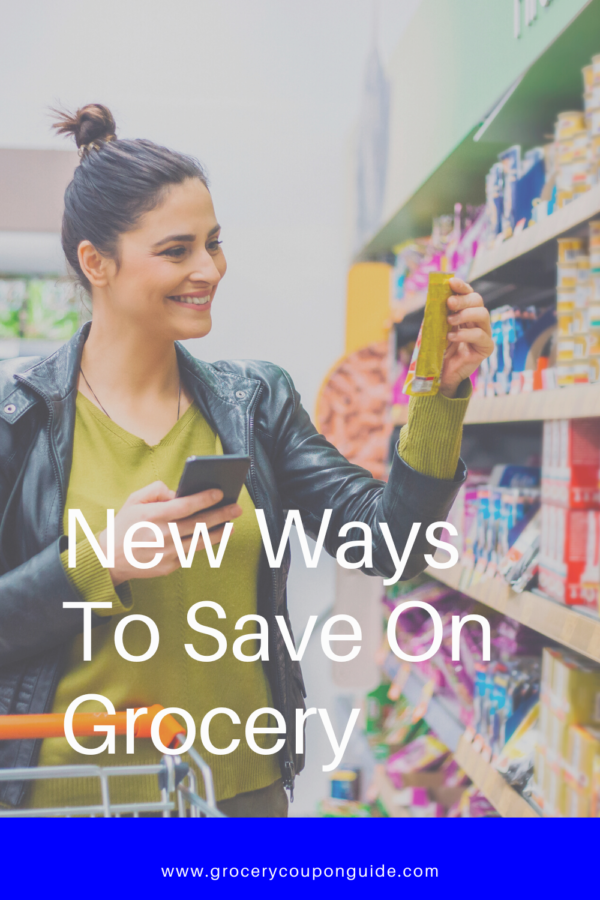 We always talk about the power of couponing while grocery shopping. Most of the time we're talking about physical paper coupons or coupons that you can use on your loyalty account. But is that the only way to save? No, it's not. Follow along for some new ways to save on groceries.
Instacart
When you think of Instacart, you don't think of savings. However, this is not always the case. Instacart provides several ways to save on your grocery purchases. For one, they have store-specific coupons that you can clip and add to your pickup or delivery order. This helps save on the base level, but there are other opportunities for savings. If you're new to using the platform, there's often a welcome bonus that gives you a certain dollar amount off your first order. Subsequently, Instacart or other cashback websites offer dollar amounts off Instacart orders. This can be an ongoing opportunity to save every time you use the service.
Uber
Uber is another great app to save on your groceries. I'm not talking about Uber rides. You can get grocery pick up, and delivery through Uber Eats. Uber Eats routinely sends out great coupons to your inbox. Sometimes these are for grocery and convenience store pick-ups. The other day I received an offer for 50% off my grocery order up to $60. This offer is a great savings opportunity for customers looking to decrease their grocery bills now and again. While these deals don't come every day, by checking emails and looking at the app, you'll be able to identify when coupons are available and use them to your advantage.
Credit Cards
There are two ways you can save using your credit cards. Number one, by racking up points. If you have a card that earns a lot of points in grocery stores, use it. I have a few cards that earn five points back per dollar spent at grocery stores and one that has a promotion for seven points back per dollar spent. These points rack up. Once you have enough, they can be utilized for cashback, travel, and even statement credits. Aside from racking up points, most credit cards have a deal component. These are specialized offers available to you just because you hold the card. You can find the offers online or through the company's app. In the past, I have found offers for money off gas, grocery stores, hotel, and travel. If you're not using this feature on your credit card, start today.
Saving on your grocery bill does not always mean using high-value coupons. There are thousands of new ways to save on grocery including using your credit card offers and taking advantage of Instacart and using Uber deals.
Read More
Staying Safe At The Grocery Store
When Is The Best Day To Grocery Shop?
Nontraditional Ways To Find Grocery Coupons
Rebate Fanatic. Saving you money every time you shop online!
Sign Up and Start Saving Today