You may want to keep an eye out for a "Deliciously Simple Holiday Recipes" coupon booklet. I found it on an endcap at my local grocery store. It has twelve recipes in it along with 4 manufacturer coupons on the back. The coupons do not expire until 3-31-2011 meaning there should be plenty of chances to use these coupons. The four coupons that are included are:
$1.25 off 3 Kraft dessert brands (Baker's Bar, Jello, Nilla Wafers, Philadelphia cream cheese)
$1.50 off 2 Ziploc brand holiday containers
$1.00 off 2 Ziploc brand holiday bags
$1.00 off 3 Dole canned fruit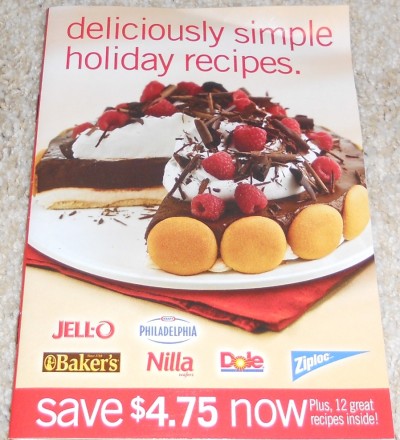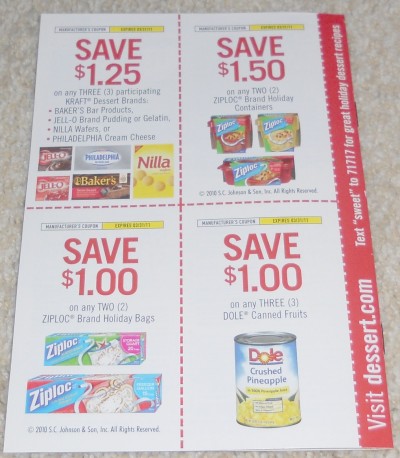 I would probably not even mention this coupon booklet except for the $1.25 off 3 Jello brand pudding or gelatin which combines with the Walgreens in ad coupon for 2 Jello gelatin packs for $1.00 (11/7 – 11/13). This means that you can buy three Jello packs for $0.25 at Walgreens this week.
Rebate Fanatic. Saving you money every time you shop online!
Sign Up and Start Saving Today