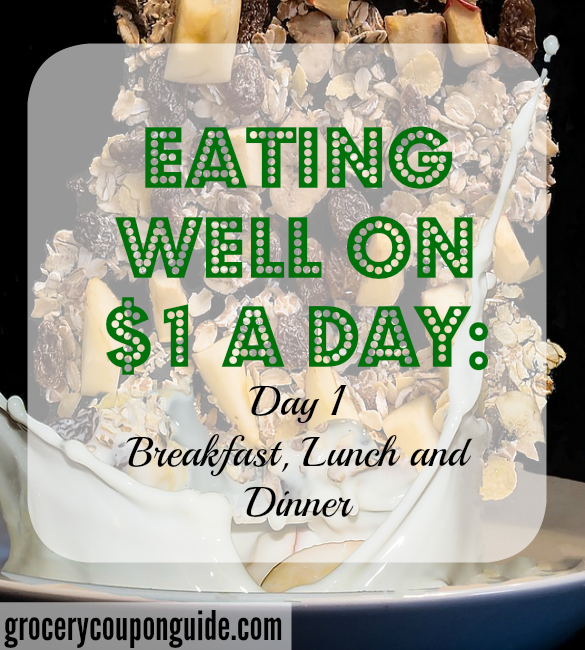 Breakfast
I had a late breakfast because I needed to buy food before I could eat, and since I knew it was going to be a busy day (I needed to get more food plus take a trip to the food bank to deliver food I had gathered), it needed to be a fairly quick meal. I opted for the Quaker Instant Oatmeal.
I purchased the regular type because it doesn't have all the sugar that the flavored types have (and which my sister would give me grief and say that I wasn't eating healthy), but I definitely would prefer not to eat just plain oatmeal if given the choice. I decided to cut up an apple and mix it into 2 packets (one would definitely not fill me up) to give the oatmeal some flavor and make it a bit healthier breakfast:
***************************************
This is part of a month-long challenge to eat well while spending an average of only $1 a day on food. You can find the beginning and the rules of this challenge here
***************************************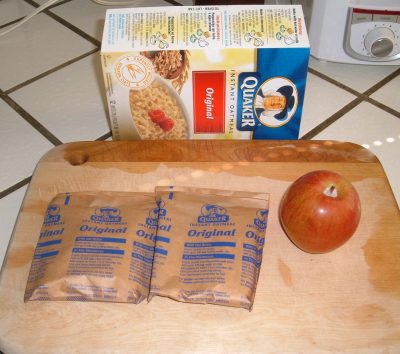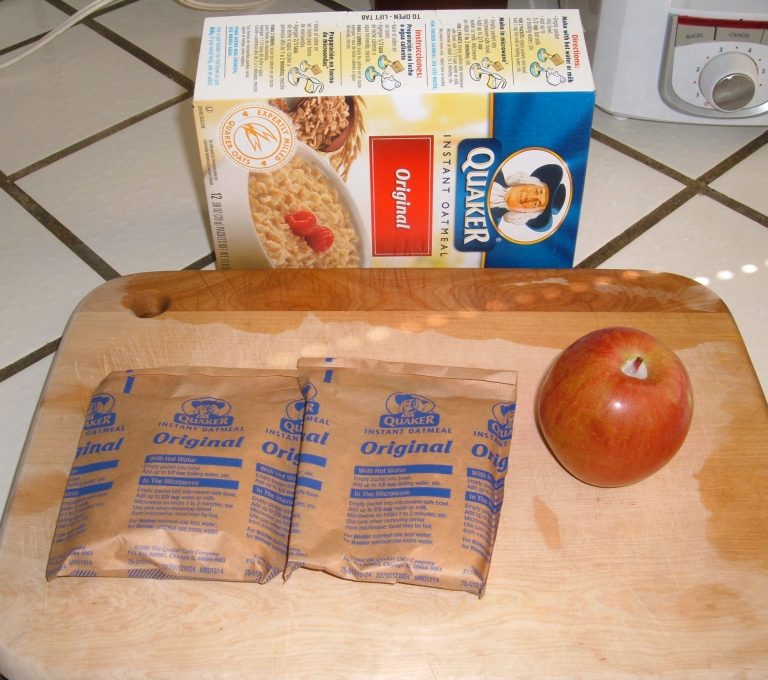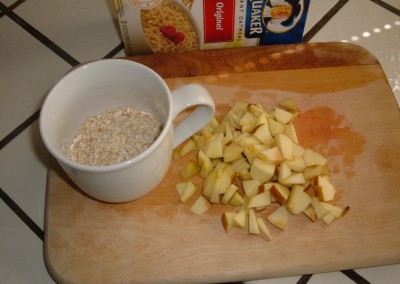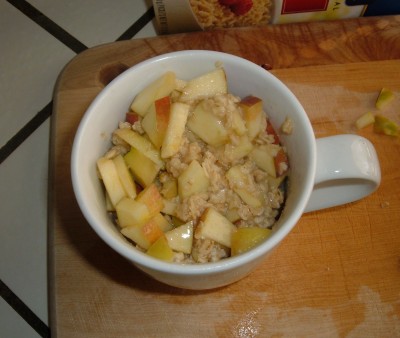 Now, it was quite good, but then I had been running around getting food all morning so that I could eat. I was pretty famished by the time I finally did get to eat breakfast. My guess is that at that point, anything would have tasted pretty darn good. We'll see if I feel the same about the taste in future days.
Lunch
Again, I needed to fix something up quickly because I was running around and didn't even have time to really think out what I should have for lunch. I decided to go with an apple with peanut butter, carrots with onion and chive cream cheese and some Wheat Thins: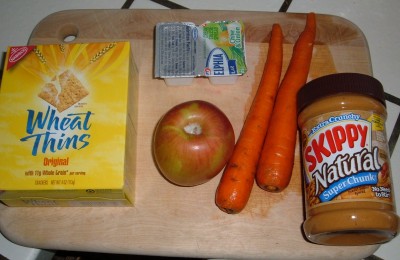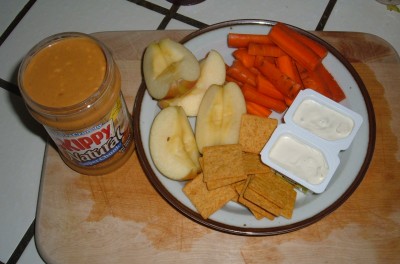 As I sat down to eat, my sister's daughter, Lizzie, decided that she wanted to share my meal: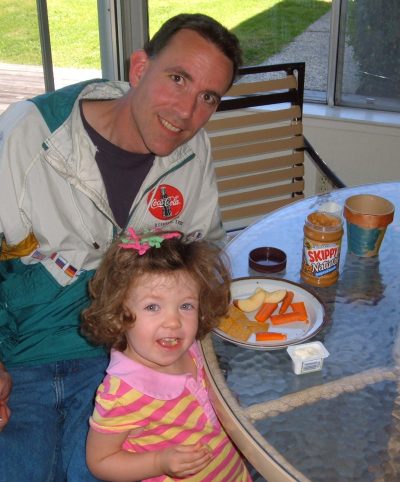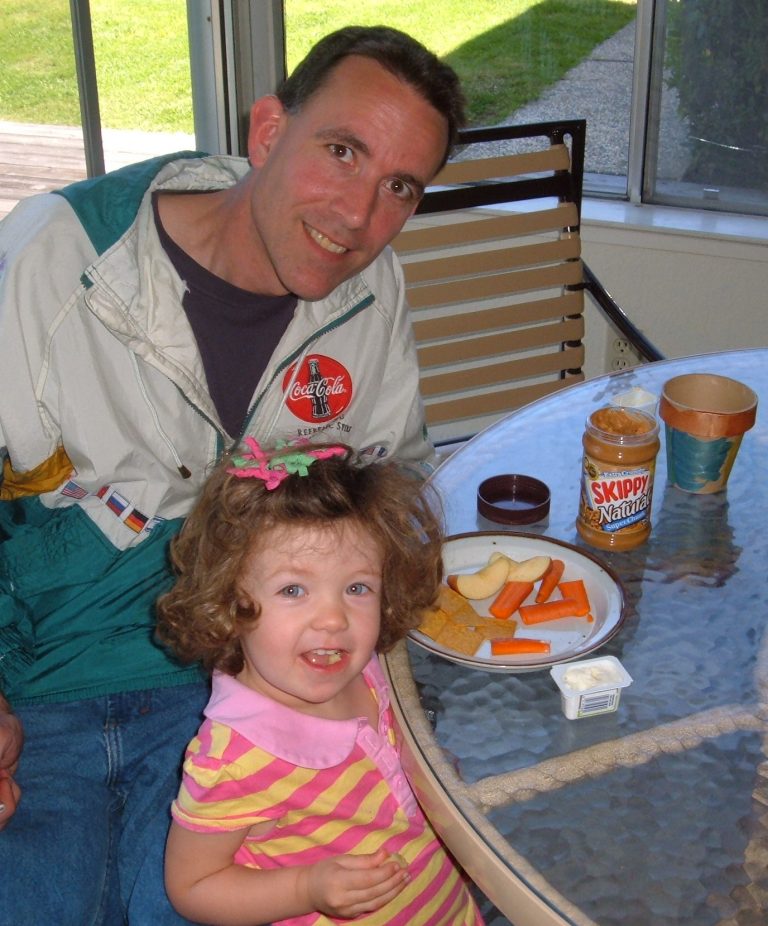 And soon discovers cream cheese and Wheat Thins: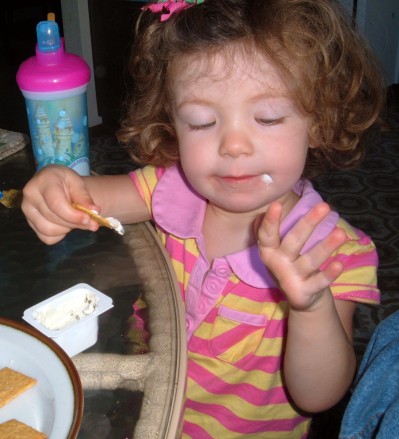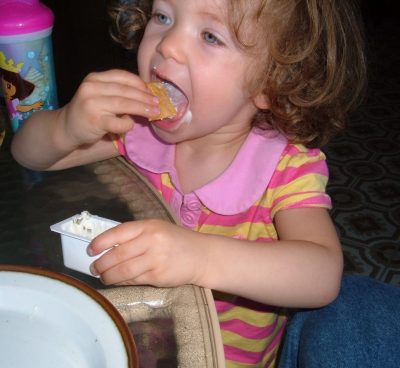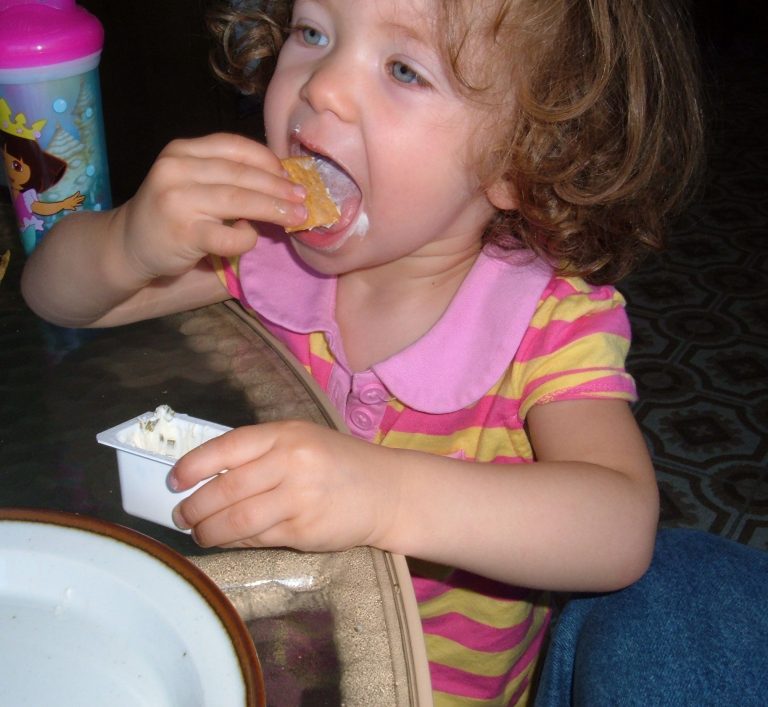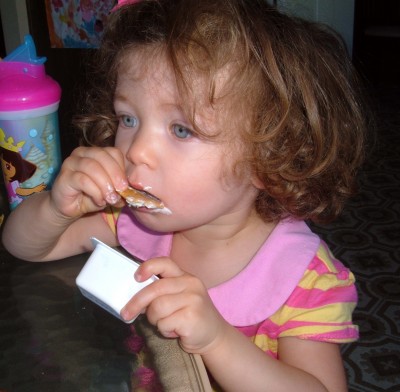 Once discovered, I lost the rest of my cream cheese to her.
Dinner
I made two significant discoveries during dinner: 1) Not only do I not really enjoy cooking, I don't know how to cook. It would have been good for me to consider this fact before I decided to do this. 2) I am not very partial to Pork and Beans. It would have been good for me to know this fact before I decided to buy two cans of it.
I decided to try a sort of rice burrito and at the last minute to add Pork and Beans to it (mistake). I cooked a cup of the long grain brown rice and added a carrot to it, warmed the Pork and Beans and warmed a couple of the whole wheat tortillas: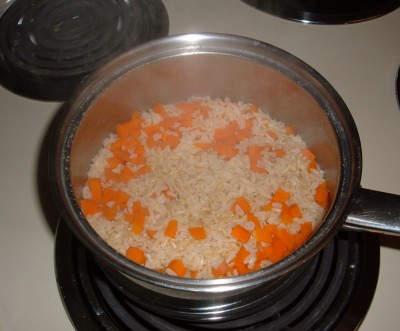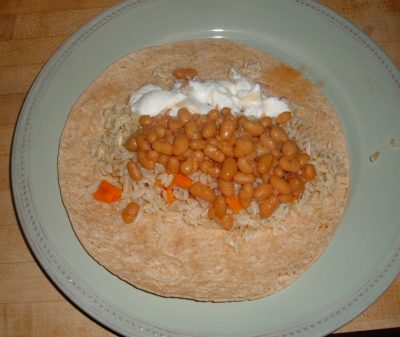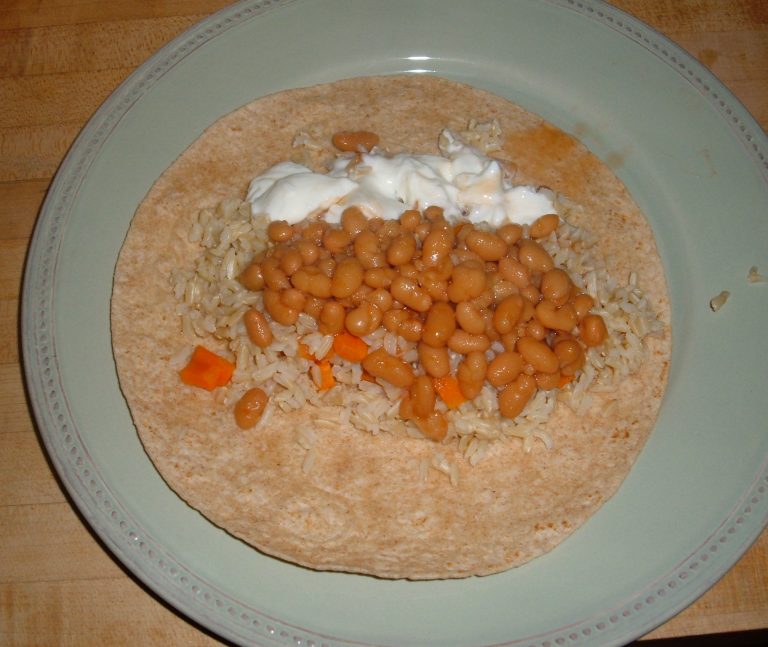 It was edible, but I know I really need to get some black beans or pinto beans if I am going to make that again. I did keep the remainder of the rice which I will use in some future meal, but I dumped the rest of the Pork and Beans. I will also take back the other can I purchased since I now know that I'd rather not have Pork and Beans as part of another meal this month.
Day one ended with some fairly healthy meals and a full stomach that is ready to tackle day two…
The Beginning ::: Day 2: The Object Is to Stay Alive
Rebate Fanatic. Saving you money every time you shop online!
Sign Up and Start Saving Today