After the coupon blunder, it seems that my luck turned the corner as I went on my first foraging trip (now allowed with the new rules).
I take a walk every morning and part of that walk is through a city owned park. Near the creek there are wild blackberry bushes and I decided to see if they were ready for picking. Along the way, I spotted a lemon tree overflowing with lemons on it (also on the city park land) and picked a few:
***************************************
This is part of a continuing challenge to eat well while spending an average of only $1 a day on food. You can find the beginning and the rules of this challenge here
***************************************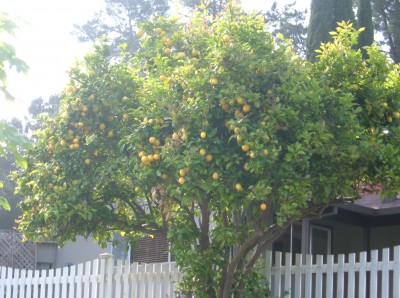 With three lemons in my bag, I headed toward the creek when I came across a scattering of half consumed beer, half eaten food and other things scattered on the ground. My guess is that a bunch of under-aged kids were drinking and eating in the park when they were spotted and they scattered as fast as they could leaving everything behind. Among the things left were 4 bottles of unopened beer: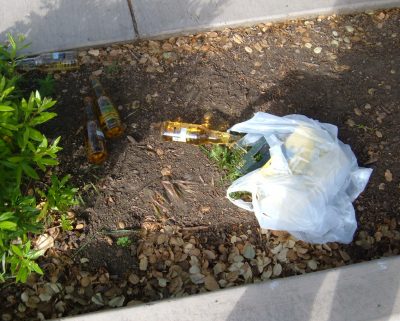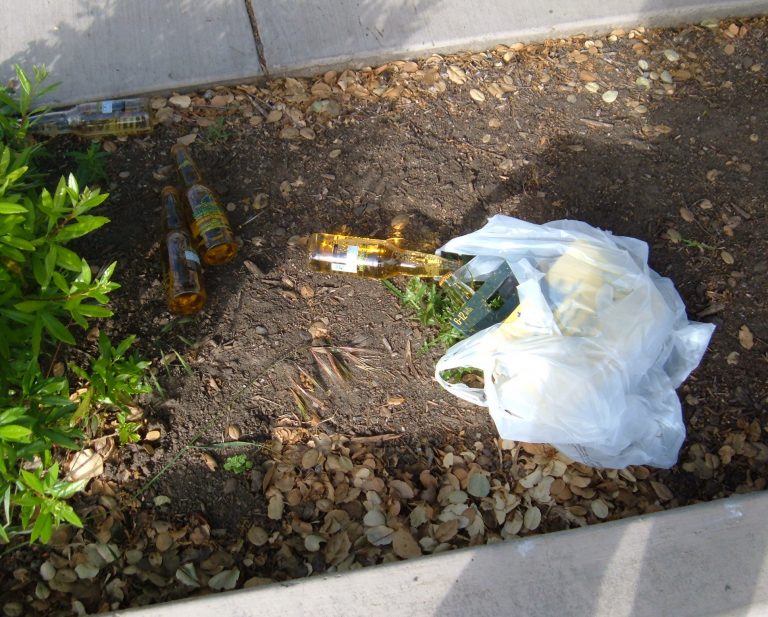 While I am not a big beer drinker, there are certainly times when it is nice to have one, but the $1 a day food budget doesn't really allow for purchases like that. So I claimed the beer bottles (and cleaned up the mess) and now have 4 beers to drink at some point.
At the river, I found plenty of blackberry bushes, but the berries are just beginning to come in and ripen. I did find a few, but not a whole lot at this point. This should provide some berries for me in the future as long as not too many others have the same idea as I do: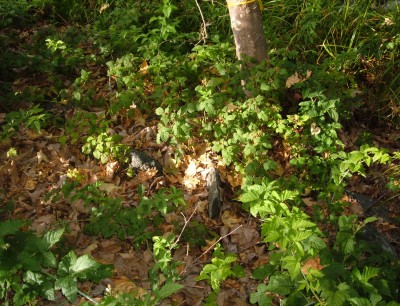 So my first foraging trip yielded me 4 beers, 3 lemons and a few blackberries for free: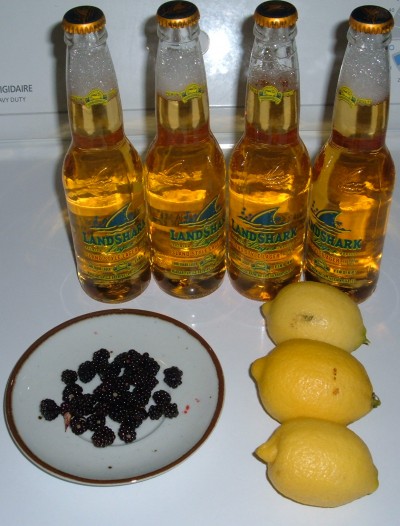 I also decided that I needed to get some oil as the number one need on my list. I walked down to my local CVS store to pick it up and also three more of the Pure and Simple Power Bars: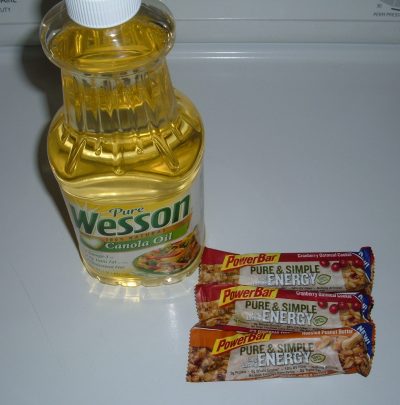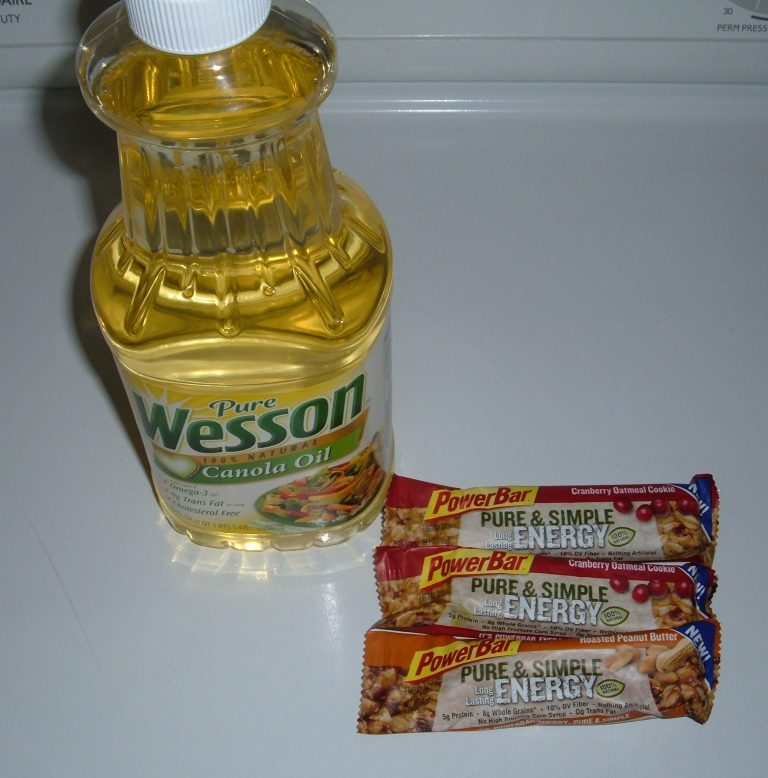 The cost was $0.47 for the purchase, but while I used a $4.99 Extra Buck coupon that I had, I only received $3.97 in Extra Bucks back, so the actual cost to me for the oil and bars was $1.49: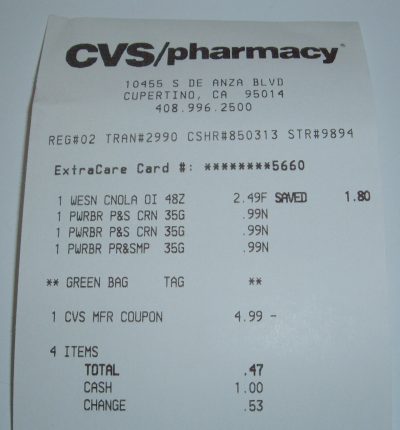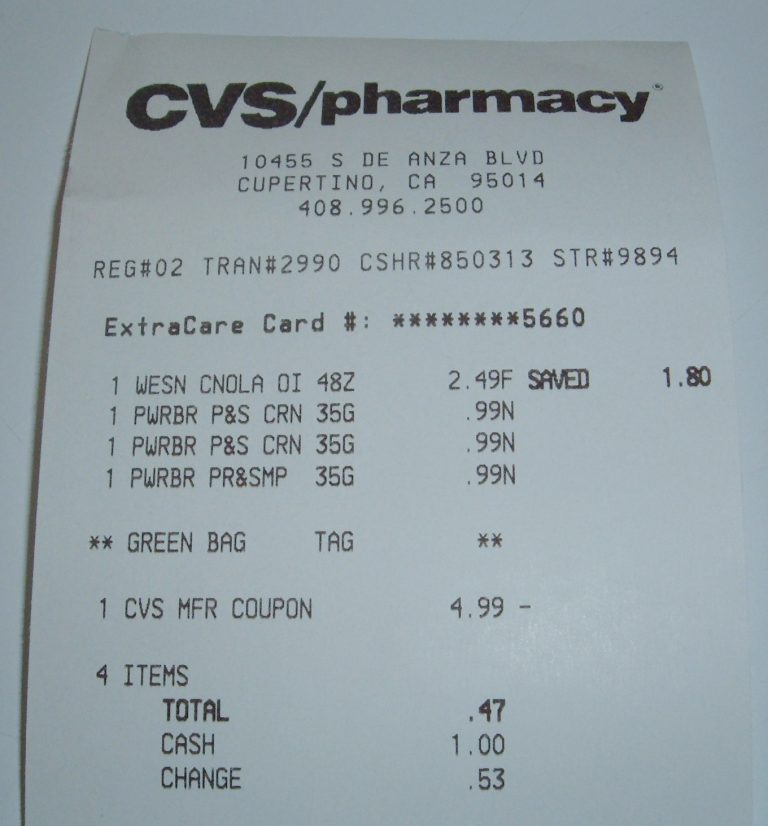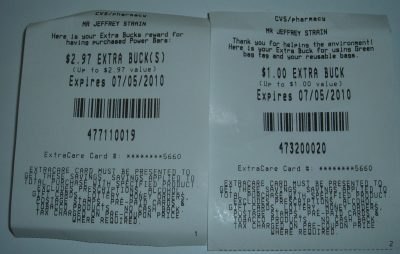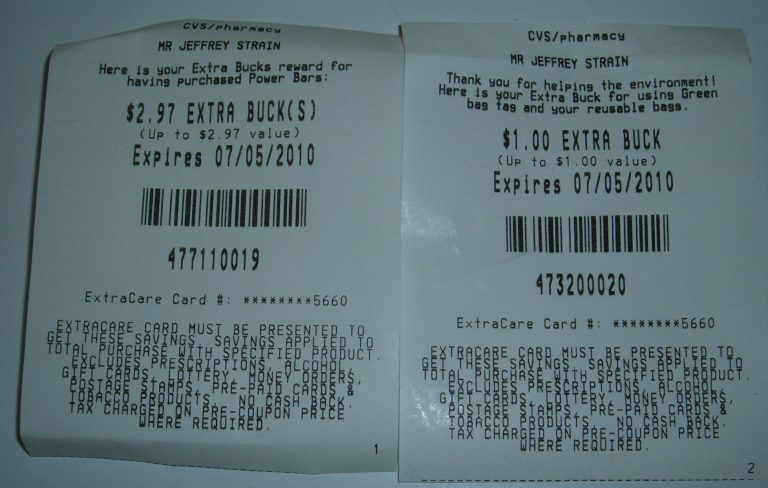 The coupon gods must have taken pity on my for by coupon blunder because I also received a really nice bonus coupon of $5 off a purchase of $15 or more (it is the lowest one I have ever seen — most are $5 off of $20 or $30) which should get me some more free food to add to my stash in the next few days: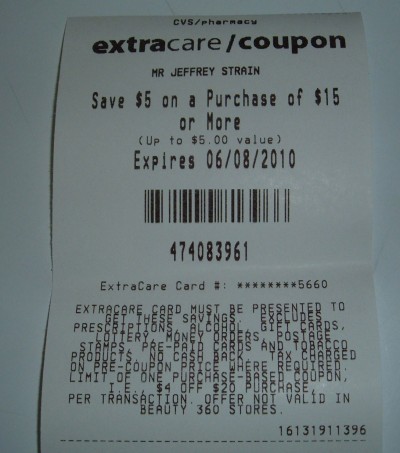 Breakfast
Now that things are a bit more settled, I am going to try my 4 to 5 meal routine again. I started off the early morning small meal with a bowl of Honey Nut Cheerios: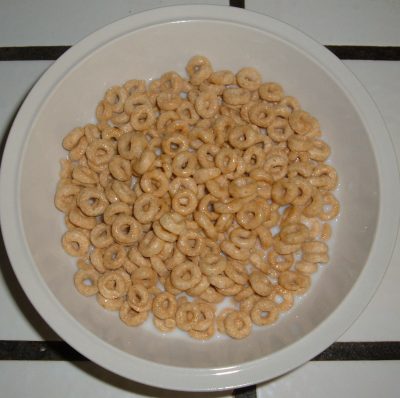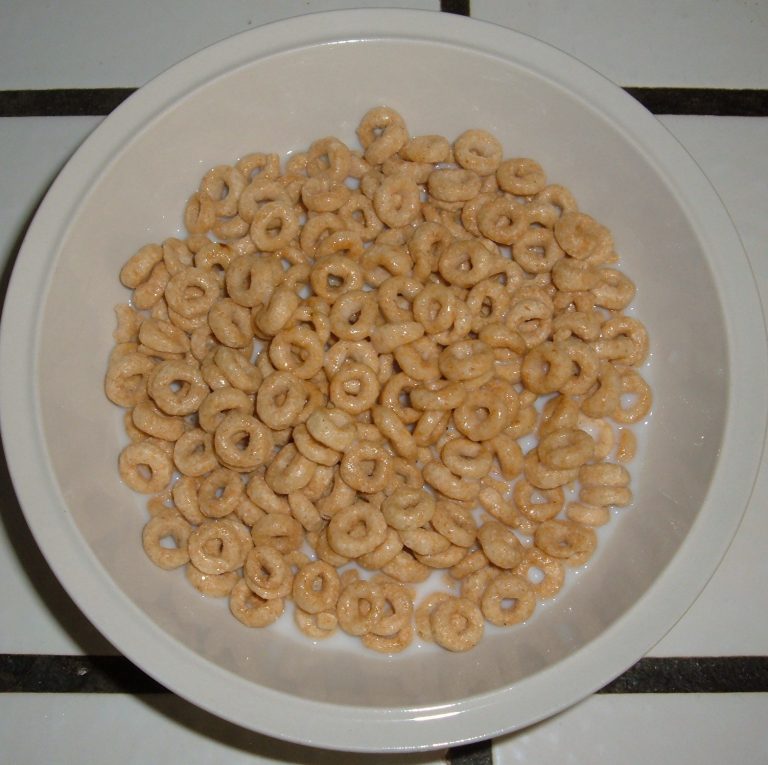 It became apparent that I have absolutely no idea how to cook potatoes with the later morning meal. This, of course, is a huge dilemma since I have 20 lbs of them that were going to be a staple part of my diet over the next month. Tell me where I went wrong?
I hadn't bought the oil from CVS yet, so I decided to get a bit creative. I took the Kraft Italian salad dressing made from olive oil and poured some of the olive oil from the top into the pan: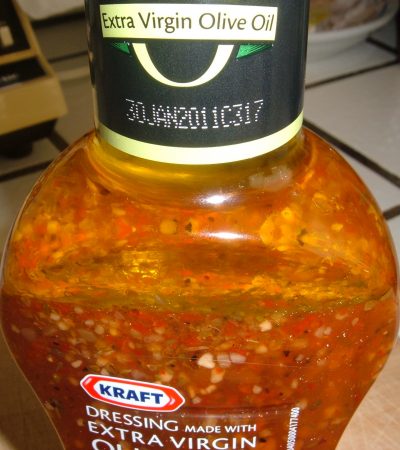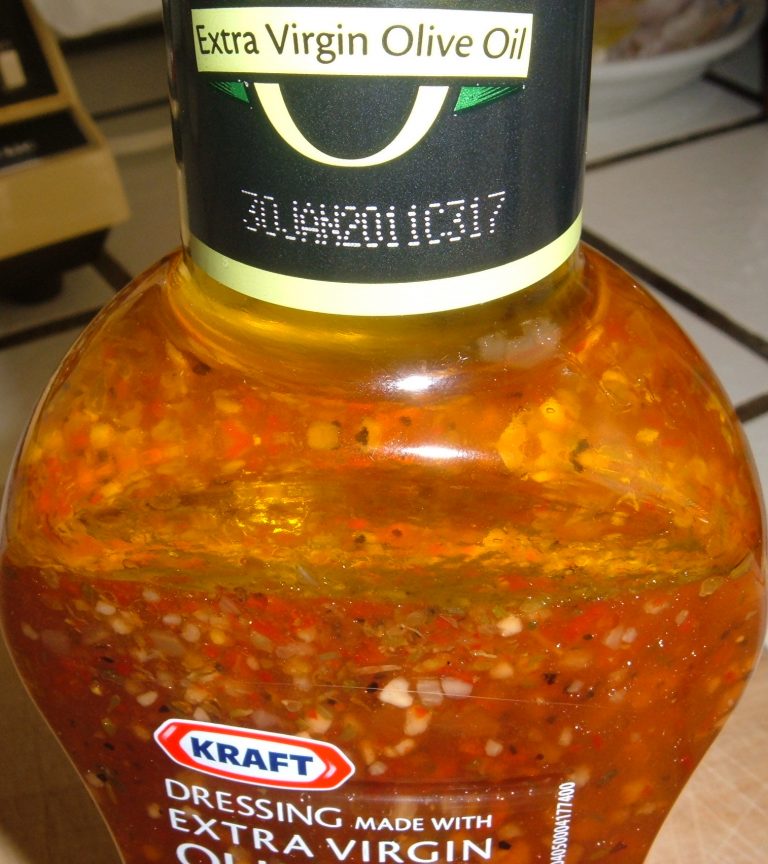 With plenty of oil in the pan, I thought I was going to get some nice hash browns using the last of the boiled potatoes that I had, but it didn't quite turn out that was. I couldn't get the potatoes to brown — they either burned to the bottom of the pan (even with the oil) or didn't brown at all. In the end, I had to put salsa on them to salvage them.
My omelet turned out a bit better. I have been trying to come up with ways to use the Deli Creations food before it goes bad and decided to use the chicken and cheese to make an omelet: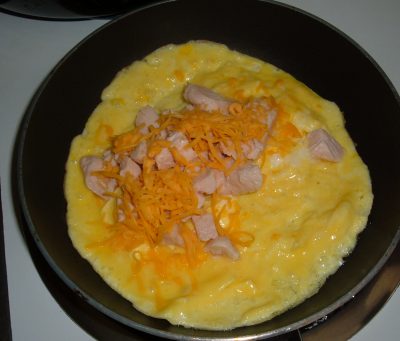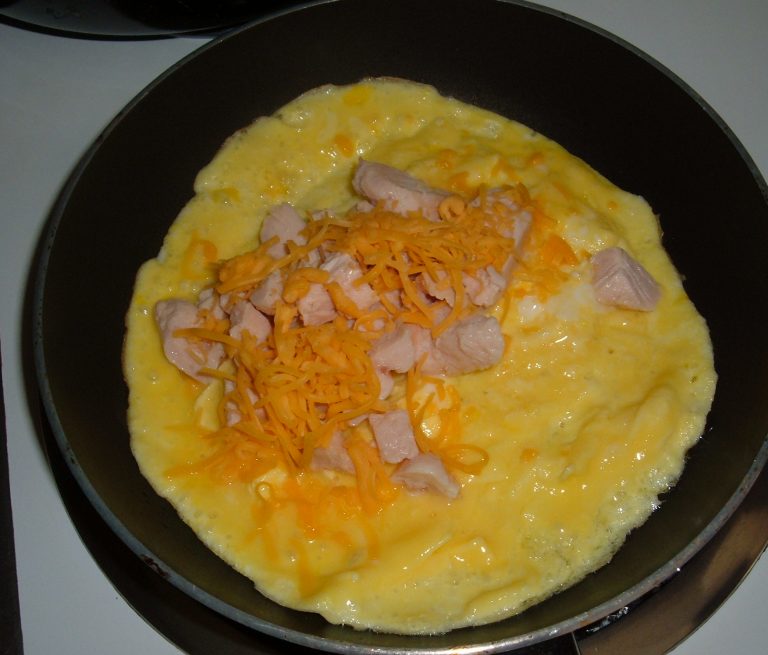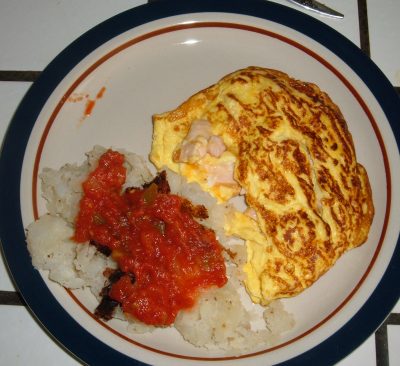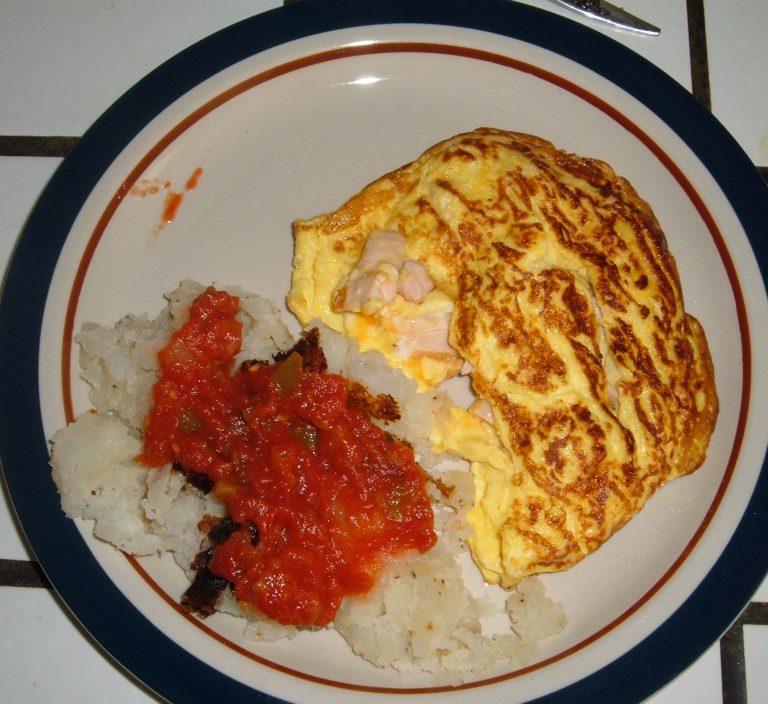 Lunch
For lunch, I made a deli chicken sandwich on whole wheat bread with lettuce, tomato, Dijon potato salad dressing and a bit of pepper. I also cut up a carrot to make carrot sticks with cream cheese as a dip for it and some of the Wheat Thin toasted chips. I also had a glass of water with half a lemon squeezed (this should get me drinking more water which will be essential as the weather gets warmer):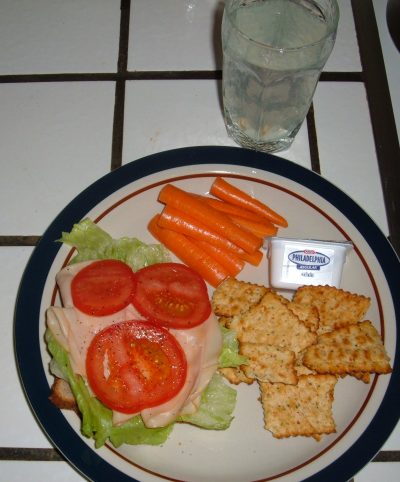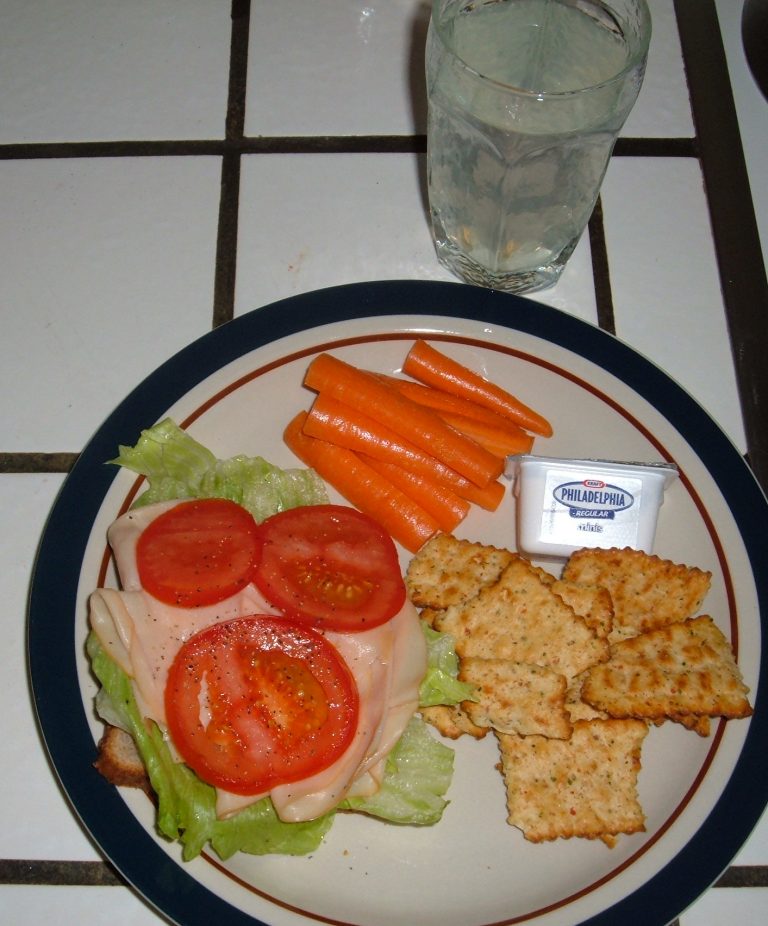 Dinner
For dinner I made a chicken pasta salad. I boiled 1 cup of the veggie spiral pasta, lined a bowl with lettuce, cut up half a tomato and fried up the chicken from another one of the Deli Creations packs. I then added a bit of the Italian salad dressing on top: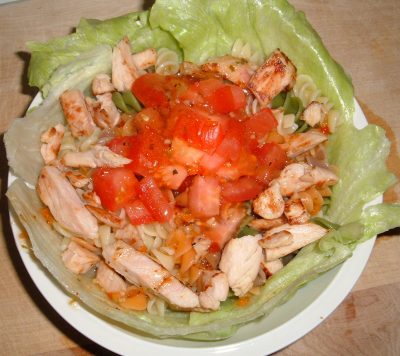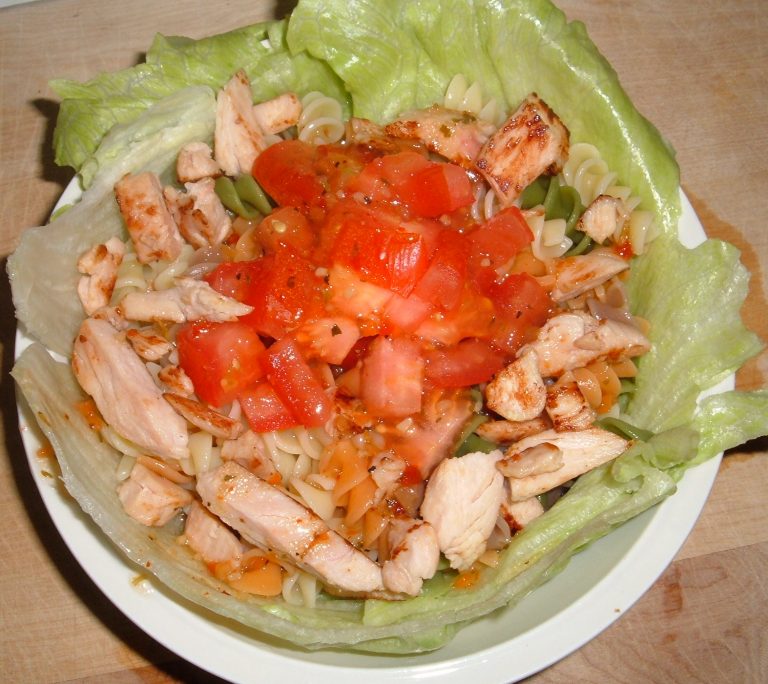 I also did a lot of snacking throughout the day. One of my huge weaknesses is that if I do have snacks around, I eat them. When they are in shorter supply, I will limit the amount I eat, but when I know I have enough, my willpower isn't very strong. I ate another one of the Power Bars, had a peanut butter and banana sandwich, snacked on more of the Wheat Thins toasted crackers and opened up the Nature Valley nut clusters (which won't last long now that I have tried them). I even had a late night bowl of Cheerios. One of the things that I wanted to make sure is that I always had enough to eat during this challenge, but I need to be careful that I don't start snacking just for the sake of snacking. I also went through 1.5 of the lemons making lemon water to drink throughout the day.
This is the current list of what I have purchased:
Money Spent $34.13
Money left to spend: $26.87 ($0.51 must be spent at CVS)
Retail Value of everything bought: $733.09
************************

The Beginning ::: Day 37: Mail-In Rebates Are A Pain

************************
Rebate Fanatic. Saving you money every time you shop online!
Sign Up and Start Saving Today