By Jeffrey Strain
I'm terrible with coupons, but this week I managed to get get $45.48 worth of food for $3.50 — if you have a Safeway (or Safeway affiliated) grocery store near you, I will show you exactly how to do it.
This week (good until 01/26/10) Safeway is offering Betty Crocker Fruit Roll-Ups for $1.00 each if you use your Safeway club card and you buy 4 of them.
You can print two "Save $1.00 when you buy TWO BOXES any flavor Betty Crocker Fruit by the Foot, Fruit Gushers, Fruit Roll-Ups" You should be able to print two from your computer although it only let me print one from my second computer. You need two of these coupons.
Go into Safeway and buy 4 boxes of the whatever fruit boxes most appeal to you with your card and the two coupons: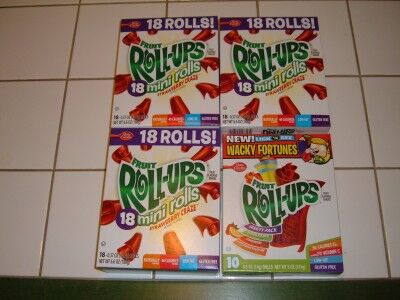 They will ring up your purchase and it will come to $2.00 for a savings of 83%: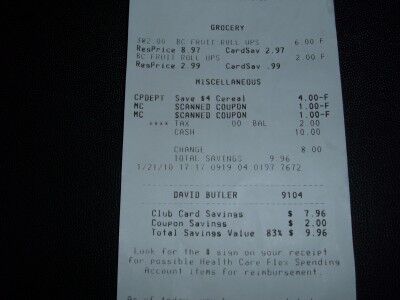 It gets better. With your receipt you will also get a register receipt $2.50 coupon off your next purchase. Walk out to your car and put the Fruit Snacks in the back seat and then grab the following coupons that you have also printed out:
Save $1.00 when you buy One box of Honeynut Cheerios. You should be able to print this coupon 2 times on your computer and since I have two computers, I had 4 coupons.
If you use Internet Explorer — Save $1.00 when you buy One box of Quaker Instant Oatmeal or Oats
If you use FireFox — Save $1.00 when you buy One box of Quaker Instant Oatmeal or Oats. You should be able to print out 2 coupons on each computer (for some reason, I could only print out one coupon on one of my computers, so I only had three — I was lucky and found a $1 off one box of Cinnamon Toast Crunch which is also part of the buy 4 deal).
Walk back into the store and you'll end up with this: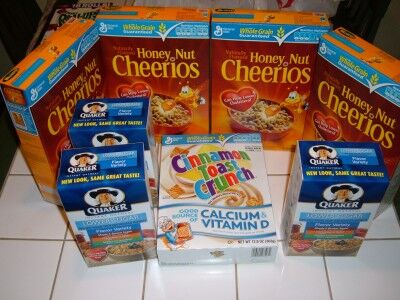 Since all these items are on sale for $1.50 each when you buy 4, and you have $1 off each coupon, that reduces the price for the 8 items to $0.50 each, or $4.00. In addition, you use that $2.50 off your next purchase coupon that you just got for buying the Fruit Snacks making your total bill for the 8 items $1.50 — a 96% savings: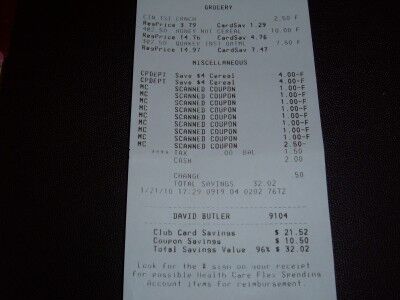 What you end up with is $45.48 worth of food for $3.50 out of pocket and a 92% savings: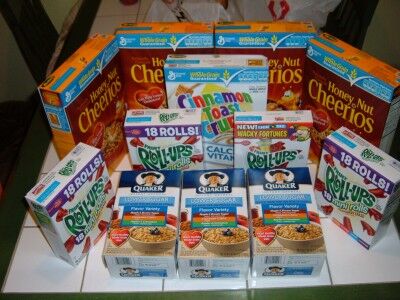 Seriously folks, if I can do this, anyone can. This deal is available until Tuesday 1/26 at Safeway so you still have time to get it. Use the food to fill your pantry and give a box or two of cereal to your local food bank. I guarantee you'll walk out of the store with a smile on your face on the deal you got.
Posted from Penny Experiment
Rebate Fanatic. Saving you money every time you shop online!
Sign Up and Start Saving Today