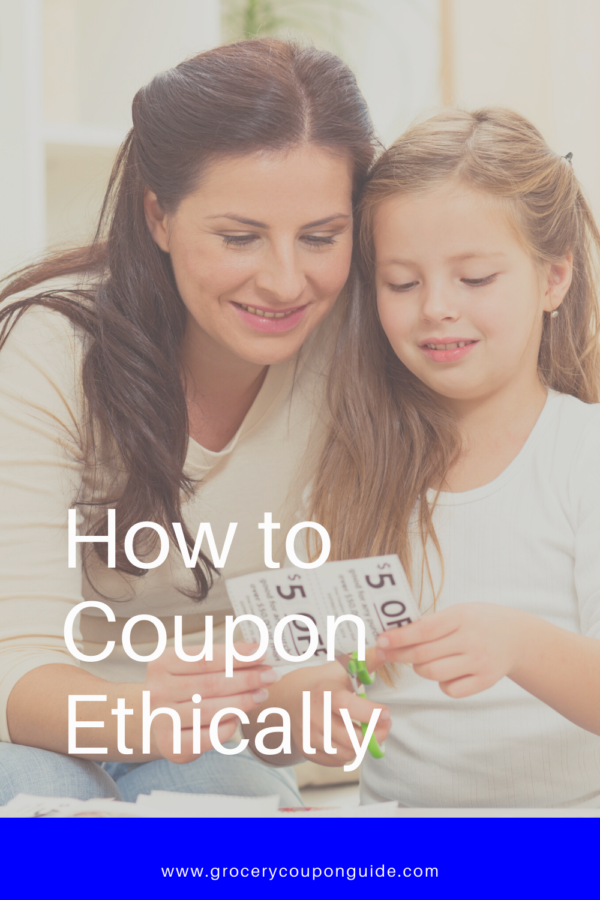 Couponing can be quite entertaining. I get amused at just finding great deals on the web and in-store. I love it, even more, when my items are free. There is excitement in clipping coupons, organizing lists, and getting your bill cut down by at least half. It can be a great addition for people looking to save money and provide for their families, but it comes with some major responsibilities. These responsibilities include how to coupon ethically.  
Reprints
When it comes to printing coupons online, there are certain limitations. Sites like coupons.com only allow you to print two like coupons per printer in your home. This can be a huge problem if your deal calls for more. In most deal scenarios, you need about four or more coupons to complete the shopping scenarios. When you hit a roadblock on printing limits, you may think, " I can just make photocopies," but you would be wrong.
Making photocopies of your coupons is a bad example of how to coupon ethically. It is illegal, and the punishment for the offense is printed at the bottom of each coupon you print. Instead of making photocopies, try printing from more than one computer in your home, the library, or look for a similar coupon in the Sunday paper.
Coupon Glittering
Coupon glittering is when someone uses a coupon for one item to purchase a diffrent item. An example would be using a coupon for a 2oz bottle of arm and hammer toothpaste but applying it to purchase a 5oz bottle of laundry detergent instead. In these situations, the way the coupon is coded allows it to scan and attach to other items.
Some people believe if the coupon attaches it is not their problem. However, if you intentionally practice glittering coupons, knowing full well the items do not match up with the stated description and terms on the coupon, you are committing fraud. Instead of glittering, coupon ethically by only using your coupons for the appropriate products and according to the redemption specifications.
Saving is fun, and we all can get tempted to go the extra mile to save a little more. Instead of choosing a path that could lead to fines and other punishments, choose to do the right thing and coupon ethically.
Rebate Fanatic. Saving you money every time you shop online!
Sign Up and Start Saving Today