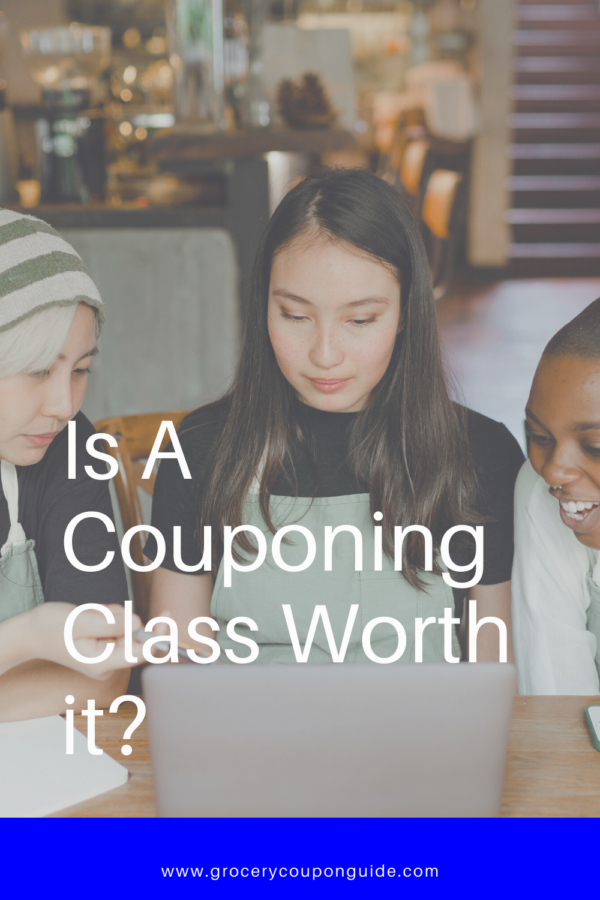 If you're new to couponing, it can be a challenge. When I first got started, I looked through a few blogs and couponing groups to put some deals together. I downloaded the recommended apps, printed coupons, and grabbed the Sunday paper. When I thought I was ready, I planned a trip to Target. I had my list in hand, coupons, and determination. Once in the store, I stuck to the list and grabbed what I thought were the right things. When I got to the register, it was a bust. I spent way more money than I intended and left feeling defeated, at that point, I asked myself, is a couponing class worth it?
It Takes The Stress Away
While I have never taken a class, I sure have taught one. Let me tell you, a couponing class takes the stress out of having to figure it out by yourself. A class allows you to ask the hard questions about staying organized, clipping coupons, and finding deals. It gives you a unique learning opportunity, and you get to win coupons and prizes. A couponing class will walk you through the basics in a way that won't leave you feeling overwhelmed. I taught the basics about store coupon policies, how to read coupon fine print, and how to execute deals to maximize savings.
To Pay or Not To Pay
I would say if you can find a free class, that would be great. There are too many free classes available online to pay for one. Check out the posted video for a proper example. In the event you can not find a free class, look to see what's available in your area and what the class offers. Is it intensive, lead by known couponers in your area, or come with goodies? Make sure the price is affordable as well. A couponing class should not be more than $50, with average prices around $20-$30. There are also multi-series couponing classes that go beyond the basics, teaching you all about planning shopping trips, spotting deals, and even going on a shopping run for real-world real-time practice from shopping to checking out at the register. You can also request private classes if you and your friends want to learn together.
If your not a fan of learning in the classroom, you can self-teach. There are so many resources like this one available to you that you can plan effective shopping trips and save money without worrying if a couponing class is worth it!
Rebate Fanatic. Saving you money every time you shop online!
Sign Up and Start Saving Today