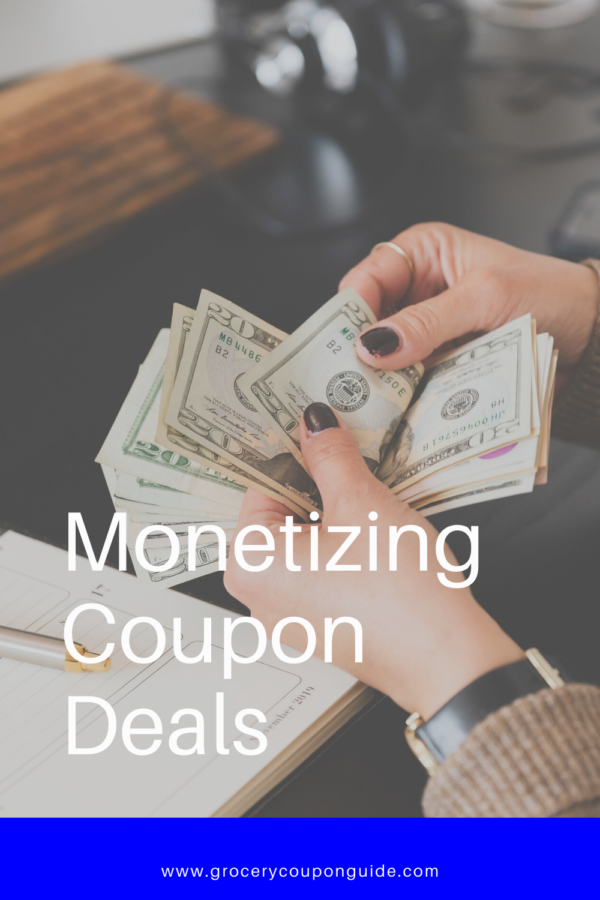 This year I am all about new revenue streams. I always say, go with something you are good at. I know coupons and, I know how to utilize them properly to get great deals. Looking for deals is simple and, I know how to clip coupons and the best time to hit the stores. Now it's time I learned about monetizing coupon deals.
Best Days to Shop for Deals
My plan is to hit the stores twice per week. Most ads either start on Sunday or midweek Tuesday or Thursday. These are the best times to pick up deals. If you go later in the sales cycle the shelves could be cleared of what you need. Always go early. While it's a clique, the early bird truly gets the worm.
Choosing our Stock
When it comes to deals, it's best to know what sells. What do people want? How can you get those items at a great cost to sell? The most common items people are looking for are laundry and cleaning supplies. Tissue can also be a lucrative product as well as personal care item. We have decided that we will look for items that are relatively low-cost to free and spend no more than $100 per month. Items we know we can get for free or under $1 are razors, laundry detergent, oral care products, body wash, and makeup.
Setting Up A Stockpile
Once we secure products, we have to store them properly. Incorrectly stored products could spoil or cause someone to get ill. It's important to store your products according to the label. A hot garage may not be the place for your items.
Price Setting
We do not want to initiate a price that borders predatory pricing. We want to make a profit while allowing others to get a great deal. Items we get for free we are aiming to sell at $1-$2 each. Other items are likely to be sold at half retail price. We will only sell our stockpile twice per year to the public. This will allow us to gather up a greater number of items and bundle them to set for better deals.
Marketing
My partner will be in charge of the marketing and selling of our items. She is very good at selling through Facebook. She will be using the local buy, sell, trade groups, and marketplace to push our items. In taking on this new venture we can monetize couponing,  Following our plan can help you do the same.
Editors note: this posting was made possible by Glitches and Dealz, for all your retail coupon needs, consider glitches and dealz.com.
Rebate Fanatic. Saving you money every time you shop online!
Sign Up and Start Saving Today