Why would I ever imagine that things would slow down now that the 100 days of eating on $1 a day are over? I returned home from Oregon (which in itself was an experience — I watched a box spring mattress decide that it wanted to learn how to fly as it freed itself from the back of a pick-up truck going 70 mph on the highway. Unfortunately, the box spring mattress learned that flying isn't what mattresses are made for and instead came crashing down on a car a few cars ahead of mine. If you have ever wondered, I can confirm that flying mattresses are damn scary when seen on the highway and they cause a lot of damage to cars they happen to hit — luckily nobody was hurt)
Once I made I home safely, I found that blog reader Samantha has sent me a bunch (and I mean a bunch – Samantha works at a newspaper and sent me all the extra inserts they were going to throw away) of Nature Valley Nut Cluster $1.00 off 1 coupons. It turns out that even without an eCoupon, the Nature Valley Nut Clusters are a $1.00 Moneymaker this week because they are triggering the Nature Valley Catalina Coupon. This is how the scenario works
Nature Valley Nut Clusters are priced at $2.49 each
They are part of the Safeway Buy 4, Save $4.00 instantly program. It turns out that you don't have to buy in increments of 4, so if you buy 5 Nature Valley Nut Clusters, you get $5.00 off making them $1.49 each.
Use five $1.00 off 1 Nature Valley Nut Clusters coupons from the General Mills 8/8 Sunday newspaper coupon insert brings down the price to $0.49 each.
You pay $2.45, but you receive a $3.50 Catalina coupon back good on anything on your next purchase. That means if you buy another 5 Nature Valley Nut Clusters, use another 5 $1.00 off 1 coupons and the $3.50 Catalina coupon you just received, you can buy $1.05 of anything you want, get it all for free and receive another $3.50 Catalina coupon. Wash, rinse, repeat.
I ended up buying 120 packages of Nature Valley Nut Clusters: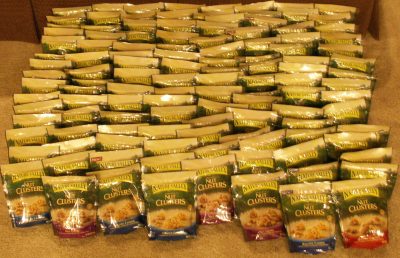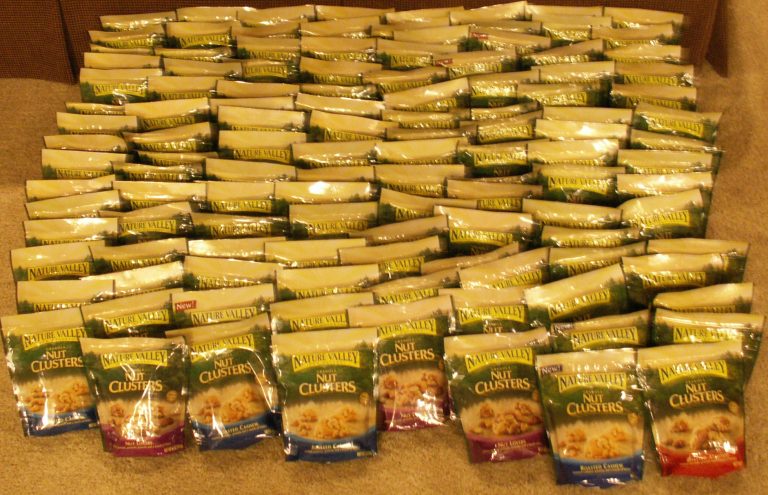 And in addition, I picked up I bag of tortilla chips, 6 large cucumbers, 5 packages of Wacky Mac veggie spiral pasta, 8 bananas, 4 kiwis, 1 mango, 1 flower of garlic, 1 can of refried beans and 10 loaves of bread: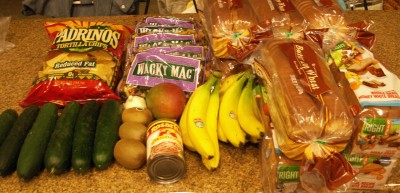 In all of these purchases, I didn't pay a cent: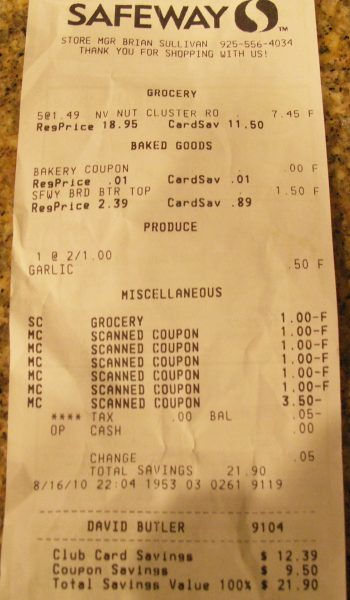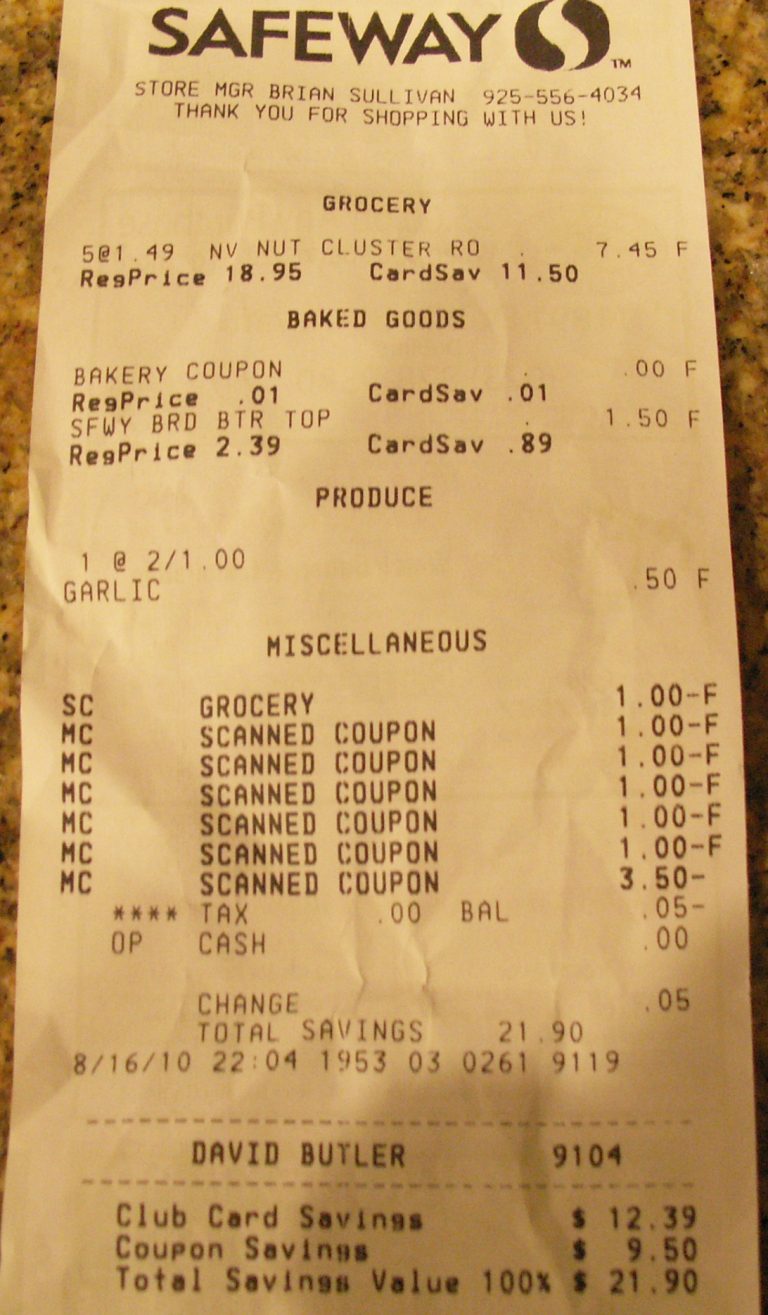 And all the food added up to $507.88 for free: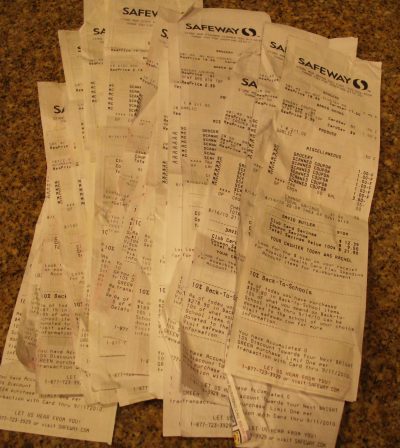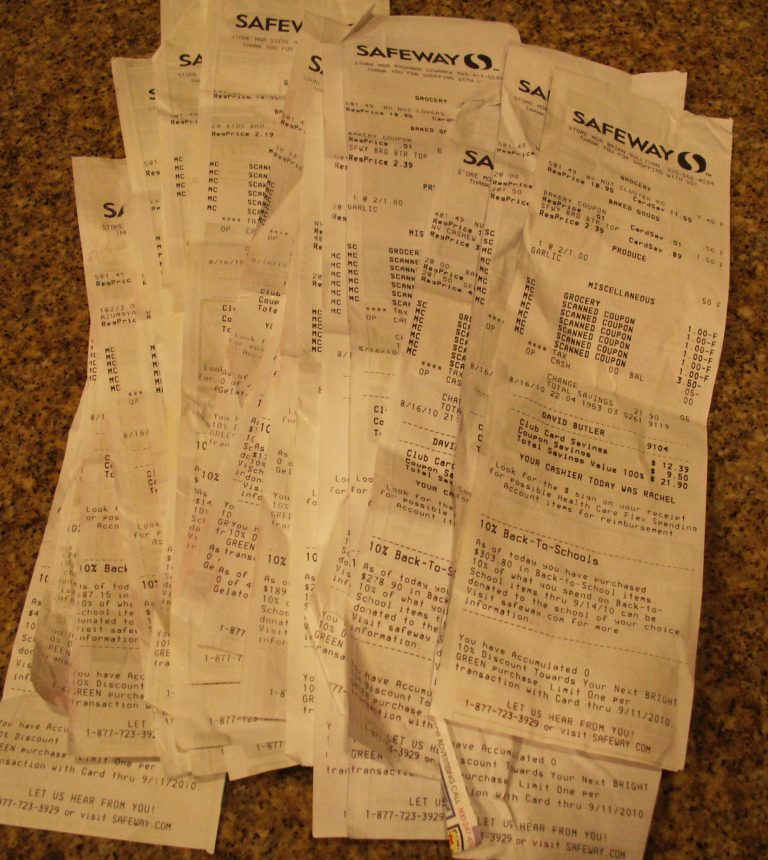 All this will be donated to local food banks. I am hoping to find a little time tomorrow as well to do a few more store runs to get even more free food fro local food banks.
Rebate Fanatic. Saving you money every time you shop online!
Sign Up and Start Saving Today