Every time I decide to extend this challenge, I look at my schedule and wonder why I do these types of things to myself. I have a three week house sitting job this month which means traveling to a new area (finding new stores where I can shop, etc) and taking all my food with me. it is always during these travel times that I have the most problems with this challenge.
As with most of my house sitting jobs, the people I will be house sitting for have said that I am welcome to eat anything that they have on hand. I haven't taken people up on this offer because of the challenge in the past, but since they will be gone for three weeks it is likely that some of the perishables in their refrigerator will go bad during that time. So the question is whether or not it is acceptable for me to use the perishables that are likely to go bad and if not, what should I do with them? Please vote and leave any opinions you have in the comments — especially if you feel that I should not be allowed to use it.
[poll id="9″]
Cheerio Kashi Cherry Plum Cereal
I ran out of bananas and I know from past experience that having them for the morning smoothie goes a long way to making the smoothies better. That means that I definitely need to make a shopping run in the next couple of days even though there aren't rally any good deals this week. So instead of a morning smoothie, I went for a bowl of Cheerios and Kashi mixed cereal with cherry plums on top: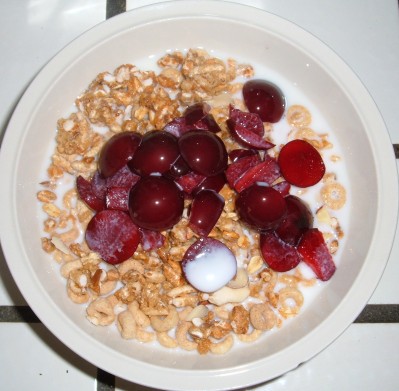 I was afraid that it might be a bit sour, but there wasn't an issue at all and it was a good combination I won't hesitate to put together again.
Loquat Blackberry Oatmeal
I have found that a cup of oatmeal with fruit is good and filling for the days I'm on the run (which is most of them) and I only have time for a quick snack or sandwich in the afternoon. It keeps me from getting hungry and wanting snacks throughout the afternoon. I had the last of my loquats and blackberries on top: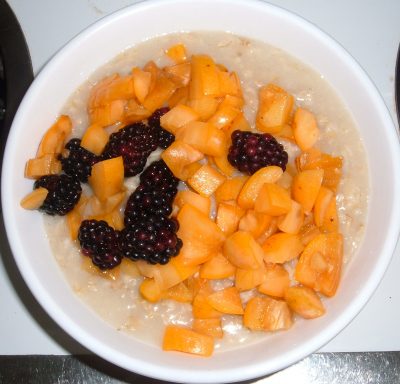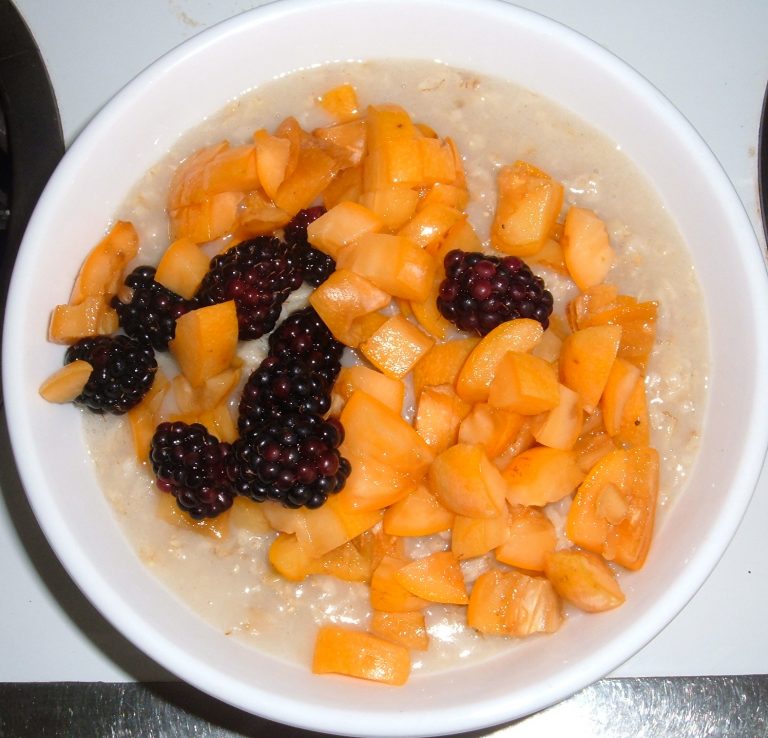 because I was on the run, I grabbed a quarter of the extra quiche I had made and a couple of plums to tide me through the afternoon.
Roasted Veggies
I need to use up the rest of the potatoes in a fairly timely manner so that not more of them go bad. I decided to do the roasted veggies again. The last time I did them, DeeAnn had mentioned that I wasn't quite patient enough and needed to let them roast and blacken a bit more. She was kind enough to post a photo recipe of how roasted veggies should be done. I ended up using a lot more pepper on them this time around (maybe a bit too much?), but they were delicious and I have a bunch left over for future days.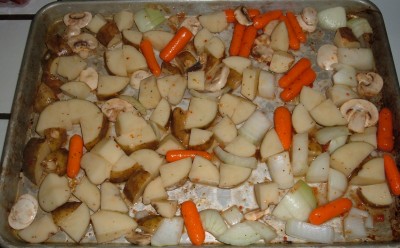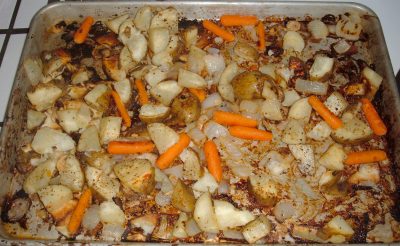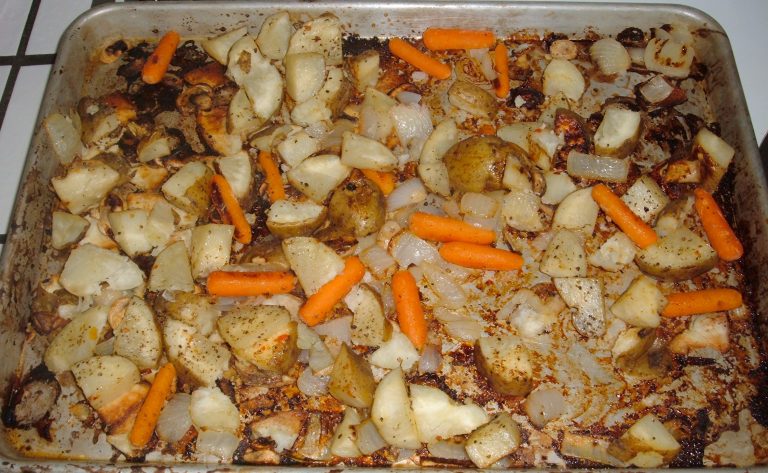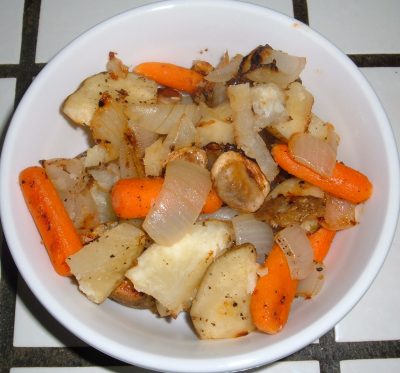 This is the current list of food I still have
This is the current list of what I have purchased:
Goal: 100 days eating on $1 a day
Current Money Spent: $40.01
Money Left to Spend: $59.99 ($5.04 must be spent at CVS)
Retail Value of Everything Purchased: $1171.64
************************

The Beginning ::: Step By Step CVS Moneymaker Example

************************
Rebate Fanatic. Saving you money every time you shop online!
Sign Up and Start Saving Today