Readers have asked me to do detailed accounts of how I manage to create my moneymaker scenarios. This is a moneymaker deal I did on 7/6/2010 at Safeway
Although this is a small moneymaker, it is an easy one and would be a great one to start off with if you are new to couponing since it is relatively simple. The only question is if your local Safeway has marked down some of the varieties of Betty Crocker Warm Delights as at my local Safeway: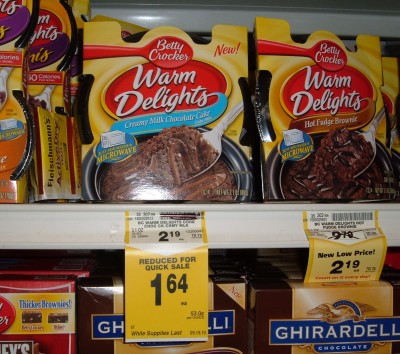 The truth is that under normal circumstances, I would have waited to do this because there is a good chance that Betty Crocker Warm Delights will go on sale at a much cheaper price making this a decent moneymaker (as much as $1.00 or more) in the future, but since I have been getting so many requests to explain how I do these, I thought it best to go ahead and do it. You should check at your local store on your next trip what the Warm Delights are priced at and whether you want to wait for a better deal or give it a try. Here is what I did:
1. Check to see the price for Betty Crocker Warm Delights at your local Safeway. If there are any varieties under $1.75, it will be a money maker (and free at $1.75)
2. Go to ShortCuts and load the $0.75 off 1 Betty Crocker Warm Delights (expires 08/27/2010 for those that want to wait for a better moneymaker deal) eCoupon onto your Safeway card.
3. Go to CellFire and load the $0.50 off 1 Betty Crocker Warm Delights eCoupon onto your Safeway card.
4. Print a $0.50 off 1 Betty Crocker Warm Delights Internet coupon here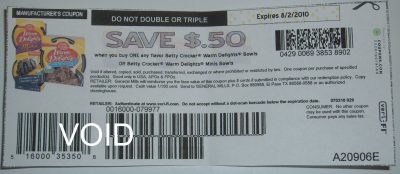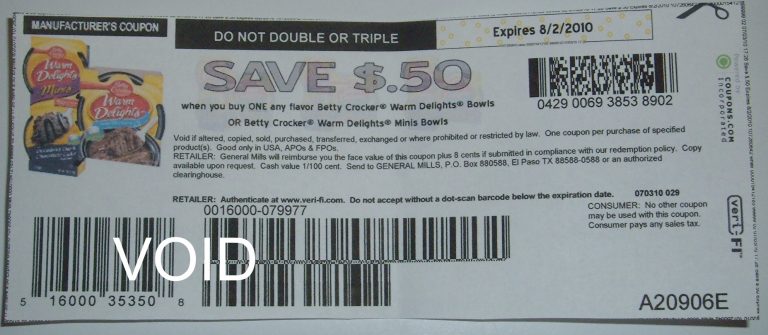 5. The two eCoupons will automatically come off without you doing anything once you swipe your Safeway card giving you a discount of $1.25 ($0.75 + $0.50). Then you will get another $0.50 off when you use the physical coupon for a total savings of $1.75 and since the price is $1.64, that makes $0.11 that goes toward reducing the cost of another item you purchase. (Note: I actually had $1.75 come off from eCoupons – I must have loaded another Warm Delights eCoupon earlier that I don't remember that also came off, but I can't find it anywhere to load onto your card now so assume that you will only get $1.25 off from eCoupons)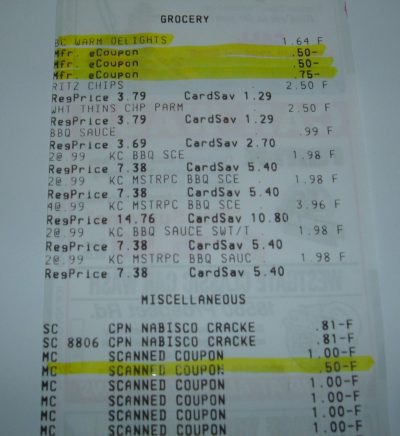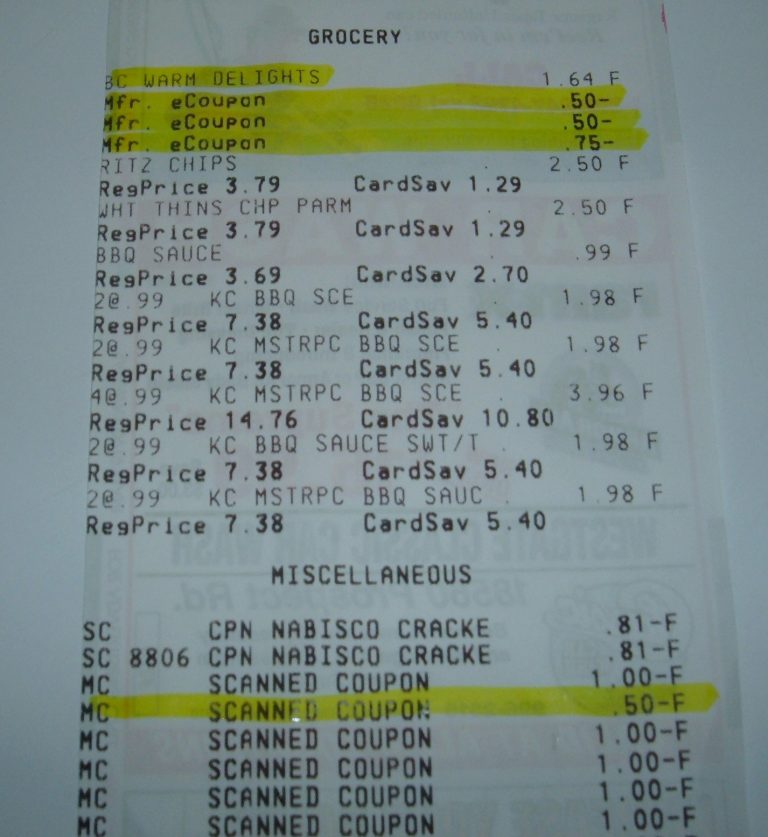 In addition to the Warm Delights moneymaker, I stacked a Safeway store coupon that made Wheat Thins Toasted Chips $1.69 with a $1.00 off 1 Wheat Thins Toasted Chips manufacturer coupon making each bag $0.69.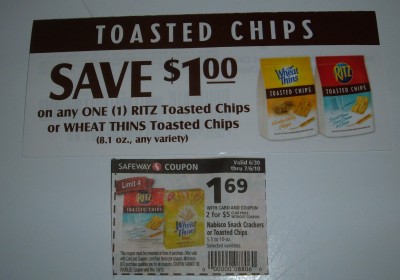 For the Safeway Wheat Thins Toasted Chips coupon to be valid, I needed to make a purchase of at least $10.00, so I also purchased 13 KC Masterpiece BBQ sauce which were on sale for $0.99 each and used thirteen $1.00 of 1 KC Masterpiece BBQ sauce coupons from the 5/9 SmartSource Sunday newspaper coupon insert making them free.
All together I purchased 13 bottles of KC masterpiece BBQ sauce (will be donated to local food bank), 2 bags of Wheat Thins Toasted Chips (mine for snacks) and 1 Betty Crocker Warm Delights (will be donated to local food bank) with a retail value of $57.29 for $0.64: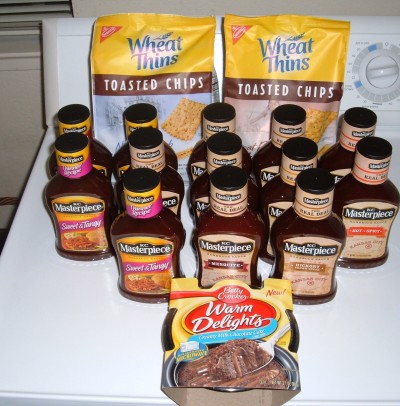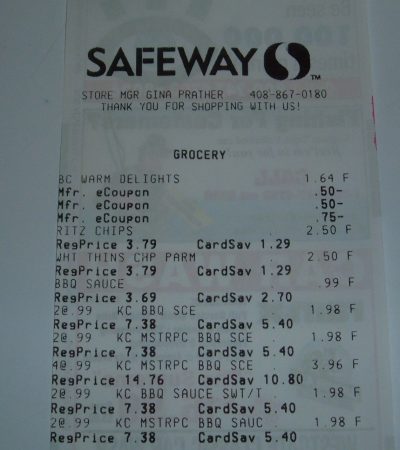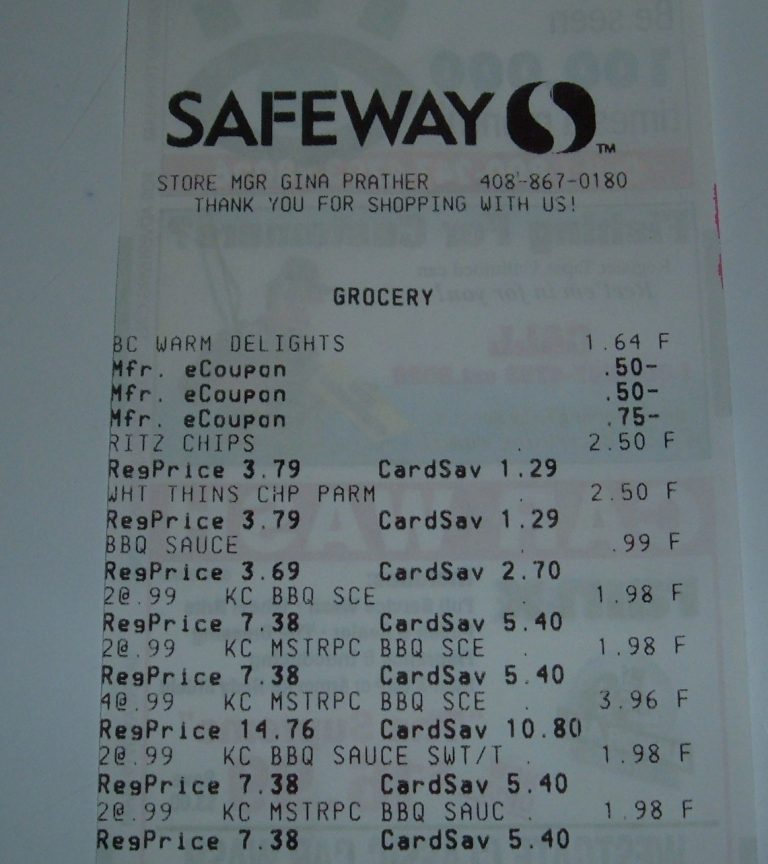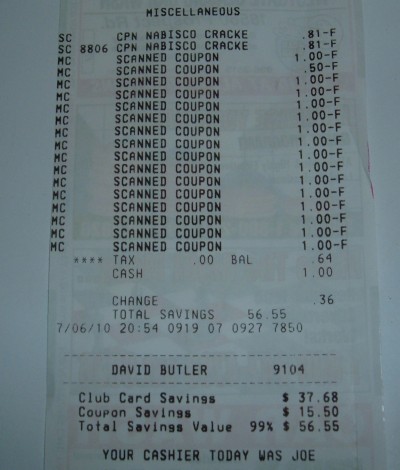 This is the current list of food I still have
This is the current list of what I have purchased:
Goal: 100 days eating on $1 a day
Current Money Spent: $40.53
Money Left to Spend: $59.47 ($5.54 must be spent at CVS)
Retail Value of Everything Purchased: $1251.47
************************

The Beginning ::: Day 66: Wild Turkey (not the drinking kind)

************************