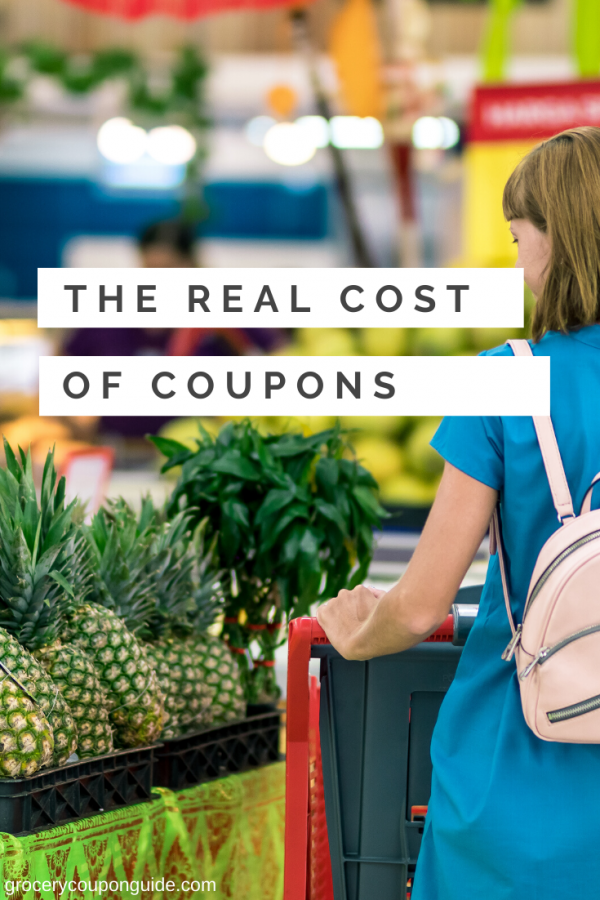 If you like to save on your grocery bill, then you surely know about couponing. Couponing is amazing in terms of bringing the cost of premium products down. They also allow you to try new items and pick up name brand products for a discount, sometimes even free. These coupons come in the form of digital coupons attached to a loyalty card, store coupons, and manufacturers coupons. For those just learning about couponing, you may be interested in the real cost of couponing and its cost-benefit to you. 
The Real Cost of Obtaining Coupons
You can obtain coupons in several ways. Many of these methods are free to you. The best cost-free way is through the internet. You can print free manufacturers coupons from coupons.com. They have hundreds of manufacturer coupons for you to use in-store. You can also access some of these same coupons directly from manufacturers themselves like P&G Brands. Another cost-free method would be through store loyalty cards. These cards give you instant access to in-store deals and you can add manufacturers coupons to the card online that come off automatically at the register.
Other methods to obtain coupons include buying the Sunday paper, for around $2-$3, or purchasing directly from a coupon seller. Coupon sellers typically charge for shipping only and require you to buy a certain amount of inserts. The cost starts around $10.
Costly Coupon Mistakes
After you have obtained your coupons, planning a shopping list to match coupons and shopping comes. The real cost of coupons can add up here if you aren't attentive. You need to be sure to read the language of every coupon you are going to use during your shopping trip. Mistakes in terms of getting the right product, size, and too many of one item when the coupon has a limited number of uses, are all problematic. Overlooking these details means coupons are rendered useless at the register. A useless coupon means you have to send back the item or pay more for your purchase. Follow along with the posted video for mistakes you need to avoid.
The Savings Cost-benefit of Couponing
While couponing can cost in terms of mistakes and price to obtain them, there is a great cost-benefit. Many people who chose to coupon shave 20%-30% off their overall bill. Those that are doing more in-depth couponing can save upwards of 70%-80% off their bill.
Couponing can be fun. Coupons themselves cost little nothing to obtain. As long as you are knowledgable on the language and limits on the coupons, you can avoid costly mistakes at the register and ultimately save 20-80% off your bill.
Rebate Fanatic. Saving you money every time you shop online!
Sign Up and Start Saving Today