I know that this is short notice, but looking at my schedule I will be traveling or house sitting well into the next month and I would like to talk to a few people about what they find most difficult or areas they are having trouble with couponing to help me address those issues with the basic guide I am putting together. Anyone that has some free time and would like to talk can meet at Coffee Society in Cupertino (21265 Stevens Creek Blvd Cupertino, CA 95014 (408) 725-8091 – across the street from DeAnza College in The Oaks shopping center – next to Jamba Juice) from 1:00 pm – 3:00 pm Sunday August 1. Feel free to email me or leave a comment with any questions.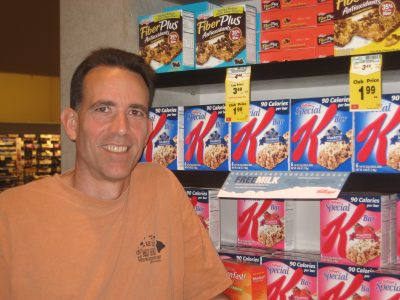 I will be wearing the same orange Tshirt as in this photo. I will be inside, but if there are more than a few people that show up, we may move to the outside area. If you know that you will be coming, please let me know by email or comment. I hope that it works out that I can meet with at least a few of you.
Rebate Fanatic. Saving you money every time you shop online!
Sign Up and Start Saving Today