If you shop at Safeway, be sure to take a moment to see if you can get Oscar Mayer Hardwood Smoked Turkey Franks for free from 5/26 – 6/1 2010. Keep them for yourself if you and your family will eat them (you can freeze them so you have hot togs for BBQing the entire summer), or if you don't, get them for your local food pantry who will greatly appreciate them.
There are currently peelie coupons on Oscar Mayer Bun Length Angus Beef Franks in many Safeway stores. They look like this: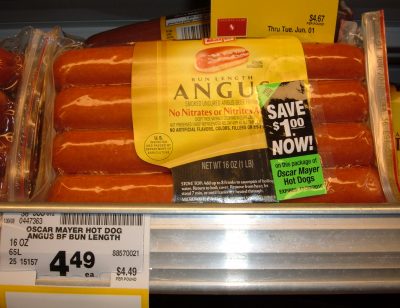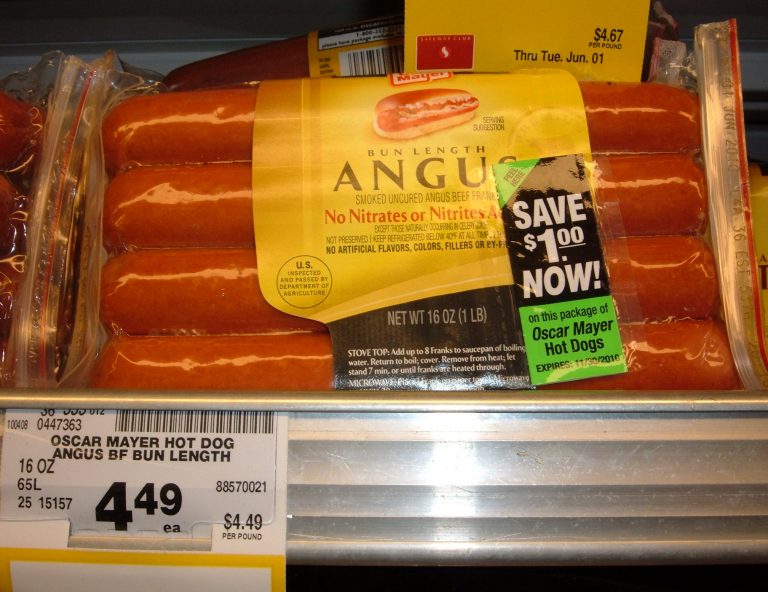 The coupon is good for $1 off 1 Angus Beef Franks, Bun Length Angus Beef Franks or Hardwood Smoked Turkey Franks. The Hardwood Smoked Turkey Franks are currently priced at $1.99 each, and there is a coupon in this week's advertising circular that makes them $0.99 (limit of 5 per purchase). Stack that coupon and the peelie found on the Bun Length Angus Beef Franks and they are free: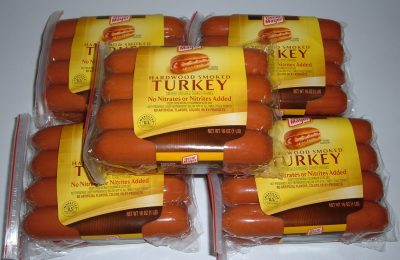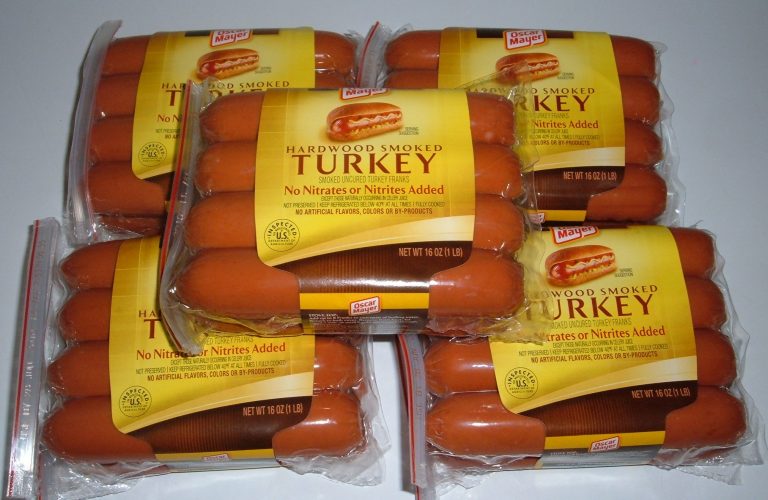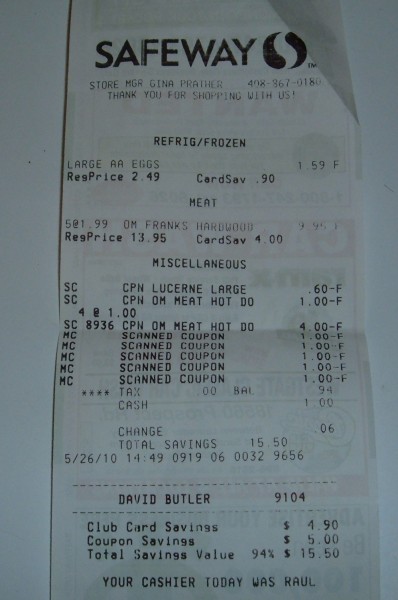 The receipt shows I paid $0.94 because I also bought a dozen eggs for my Eating Well On $1 A Day Challenge.
If you want the Angus Beef Franks, they are priced at $2.49 each which would make them $0.49 a package with the peelie coupons which still is a great deal. You may want to print the following $1 off 2 Oscar Mayer Hot Dogs printable coupon (you may need to search the pages for it) in case you can't find the peelie coupons at your store. This would would make the Hardwood Smoked Turkey Franks $0.49 each when you buy 4.
Rebate Fanatic. Saving you money every time you shop online!
Sign Up and Start Saving Today