Be sure to check the packaged deli meat aisle when you make your trip to Safeway for a Safeway "Buy 5 Save $5" coupon booklet: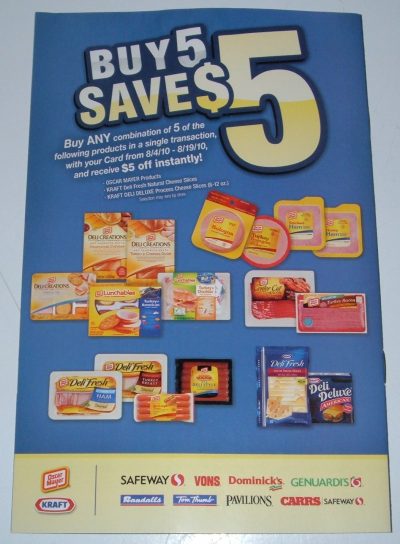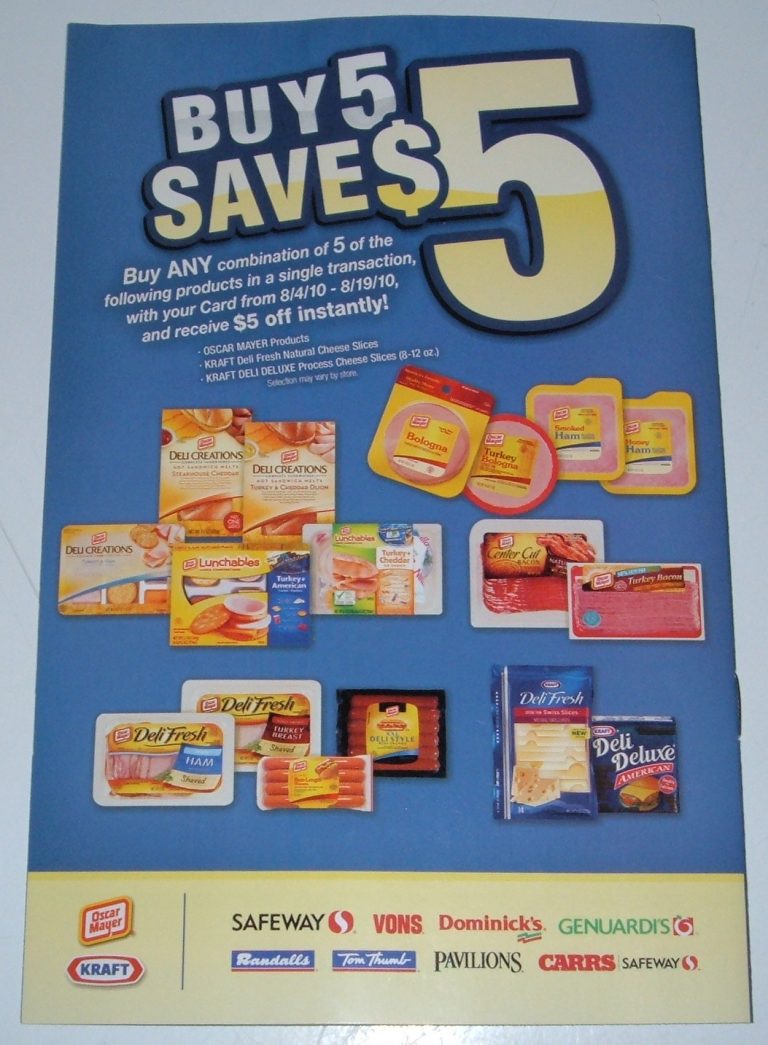 The booklet contains 6 coupons: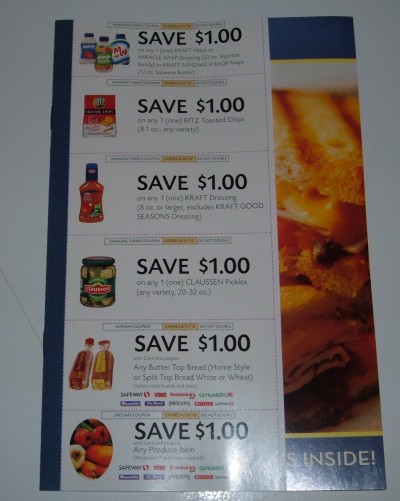 $1.00 off 1 Kraft Mayo or Miracle Whip
$1.00 off 1 Ritz Toasted Chips
$1.00 off 1 Kraft Dressing
$1.00 off 1 Claussen Pickles
$1.00 off Safeway Brand Bread (Safeway coupon)
$1.00 off Any Produce Item (Safeway coupon – $5 purchase required)
While all of these coupons are decent, the $1 off produce coupon can mean quite a bit of free produce if there are any free product deals this month. All you need to do is buy $5.00 at Safeway (before coupons) and you get $1.00 of any produce you want for free.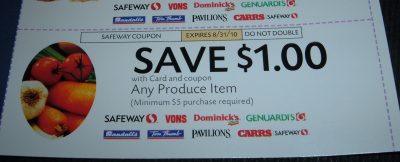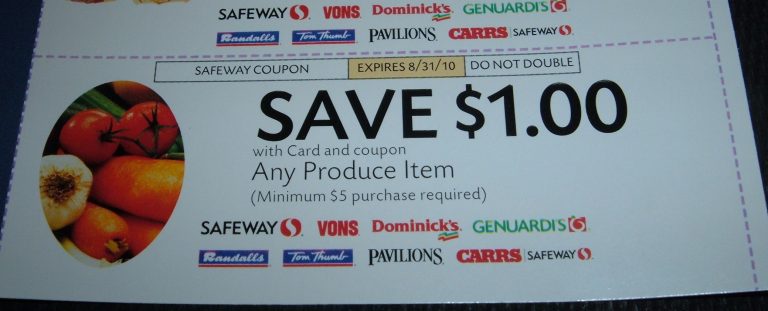 For example, if you do the Kraft Deli Deluxe Cheese deal this week you can tack on $1.00 worth of any produce you want as well and get it all for free.
The Safeway bread coupon can also mean free bread since this bread is sometimes put on sale for $0.99. Well worth grabbing a few if you see them — these coupon booklets always disappear fast.
Rebate Fanatic. Saving you money every time you shop online!
Sign Up and Start Saving Today