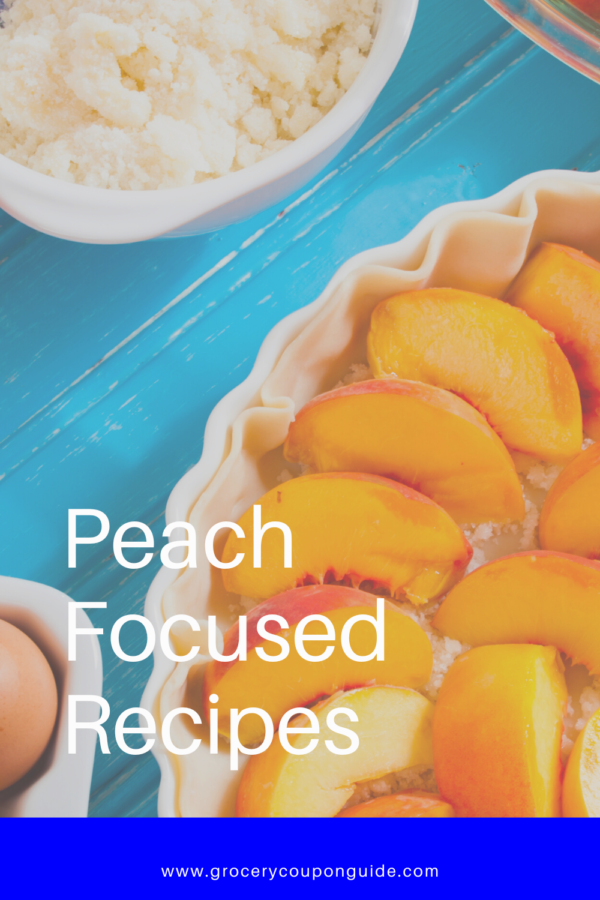 This month at work, we are all about Georgia history. That's the state we live in, and that is what we are learning about with our special needs clients. Our clients love to cook, so one thing that we decided we were going to do this month was to have a state fruit cooking challenge. Our state is known as the peach state, and that is what we will use as our base ingredient for tomorrow's cooking activity. Here are some peach-focused recipes I am considering and where you can get the ingredients for less.
BBQ Peach Pizza
I looked at a lot of peach-themed foods and settled on a savory one. That dish is peach pulled pork barbecue pizza. For the recipe, I'm going to use low-calorie tortilla bread, fat-free mozzarella cheese, and low-calorie pizza sauce. I'm also going to get premade pulled pork and a sugar-free barbecue sauce to drizzle over the top of the pizza. I got my peaches, sauce, and crust from dollar tree for $1.25 each. The cheese I purchased wasn't on sale, but if you're looking for low-cost options, store-branded cheese works well. I picked up pulled pork from Kroger for under $5.
Miniature Peach Pie
Before choosing to make pizza, I considered making miniature peach pies. I have made them before. They are simple and fit in a cupcake tin. For the crust, I like the Kroger pie crust. It's near the biscuits and only costs $2.79 for two crusts. Then I get canned peaches in the dessert aisle. For a cheaper option, you could also pick them up at dollar tree for $1.25. I cut the crust to fit in the cupcake tin and place the peaches on top. Next, I sprinkle a little cinnamon sugar and sweater on top before folding the remaining crust over the peaches. I finish by adding a light layer of butter over the crust and baking until bubbly golden brown.
Peach Jam
The last item I considered making was peach jam. I found a great low-calorie option that was only 5 cal per serving. The recipe called for either fresh or frozen peaches. The fresh peaches in the stores were not ripe enough, so I opted for frozen. The lowest cost option for frozen peaches was at Walmart for $2.36. In the recipe, you start by puréeing your peaches. Once finished, add a mixture of gelatin and lemon juice together with the purée in a pot of boiling water. While simmering, add a dash of vanilla and low-calorie sweetener. Once you finish, you have a tasty jam that you can use to spread on toast, eat with cheeses, or enjoy any way you love to eat it. I found lemon juice, gelatin, and vanilla extract at dollar tree and had low-calorie sweetener at home that I purchased from Dollar General.
I'm excited to make peach pizza and to see what peach-focused recipes the other groups have come up with. For more delicious peach dishes, watch the posted video.
Read More
How To Purchase Fruit For Less
Seasonal Produce: What Fruits and Vegetables to Buy in May
How to Save Money on Meats at the Grocery Store: Coupon Tips
Rebate Fanatic. Saving you money every time you shop online!
Sign Up and Start Saving Today