I've had a number of people email me saying that there aren't any good coupons in their area. Before I started couponing at the beginning of the year, I used to believe that there weren't any good coupons. I think most people believe this to some degree. I know that I had a lot of misconceptions about coupons including that they were only for newer brand products that I would never use. Little did I know back then that there are coupons for virtually everything that exists in a grocery store including staples such as bread, milk, meat and produce. If you believe that there are no good coupons, you simply don't know how to shop with coupons.
Another interesting thing I have discovered along this journey (and continue to do so) is that if you want to be successful with coupons, it is far less important what the coupons you have are than how you actually shop. You can have great coupons and if you shop like most people do, you are going to save very little with them. If you have mediocre coupons, but you learn to shop the best deals, you are going to save a lot of money over what you are currently spending.
It sounds strange, but it is true. That's because coupons are only one part of an overall strategy when you start to super coupon. Far more important than the coupons you have is learning to change your shopping habits so that you can take full advantage of the deals out there.
If you shop from a list of things that you have decided that you want that particular evening, you are going to save very little no matter how many great coupons you have. Until you learn to make your meals from what you already have at home (your pantry stockpile) and buy those food items when they are at their cheapest, you will have very little success with couponing. I think it is because nobody ever teaches people (nobody taught me) that it is the change in shopping behavior that makes all the difference to drastically cutting the cost of food that people find it so difficult to save money with coupons.
Loquat Blackberry Smoothie
Having tried and enjoyed blackberry smoothies and loquat smoothies to start of my day, I decided to see how the two of them mixed together and was pleasantly surprised. The loquats bring a sweeter taste to the drink and the tastes mix well (I feared that the two tastes might not match). I will have more of these in the future.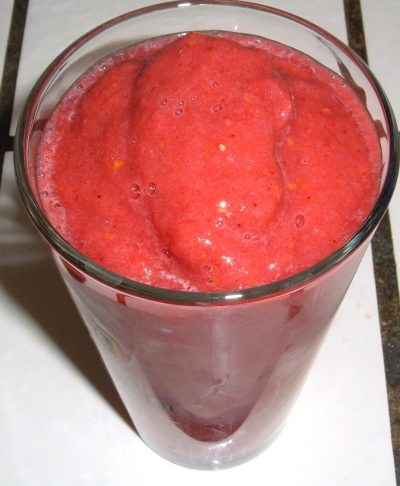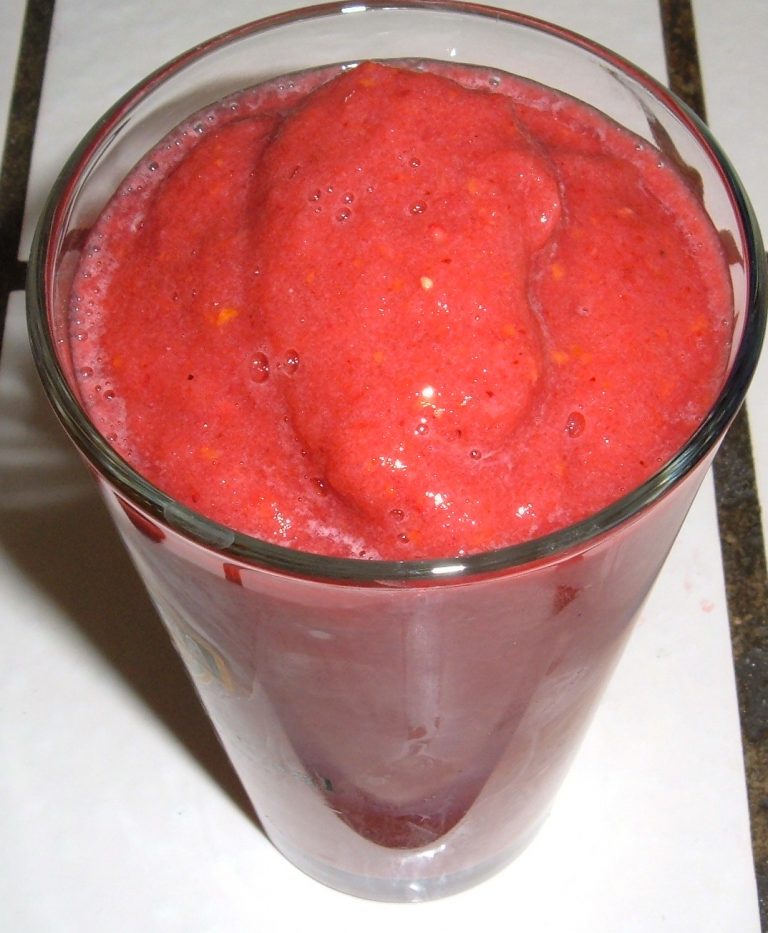 Egg & Hash Browns
Later in the morning, I fried up some hash browns and scrambled an egg on the side. I added a bit of milk to the egg from a suggestion of one of the readers to make the eggs a bit lighter and fluffier which worked well. Although it is a basic meal, eggs and potatoes (now that I actually know how to make hash browns decently)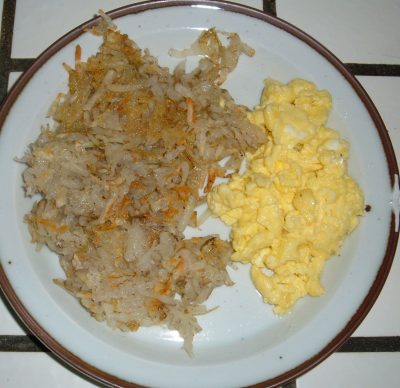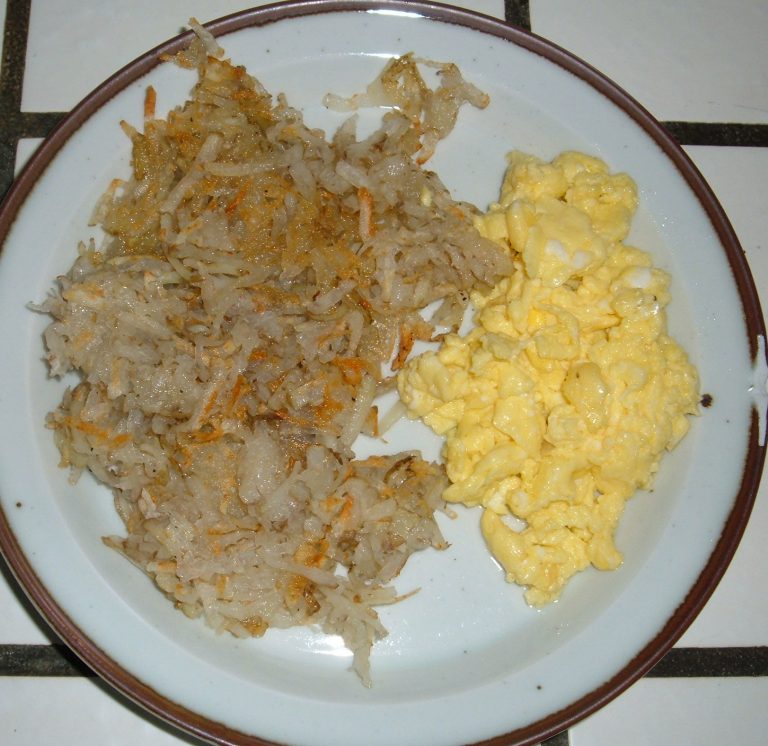 Salad & Quiche
I decided to make myself a salad (I've never been a big salad eater, but it's also not something that I hate) and I can always use the increased vegetable intake. It was a simple salad with lettuce, tomatoes, onions and raisins. I then decided to top it with some of the Kashi cereal (kind of like all those salad topping mixes that they sell these days) which was a mistake. It wasn't that it tasted bad (it actually was good), but that the Kashi cereal clusters were so hard that it made eating the salad difficult. I also took a slice of the quiche I had to go with the salad.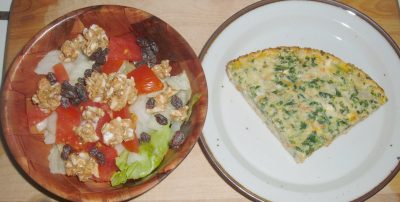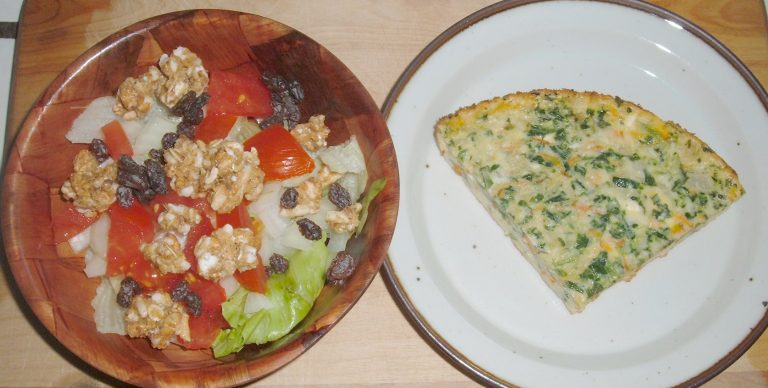 Veggie Rice Egg Drop Soup
I still had quite a bit of the veggie rice so I decided to make it into an egg drop soup. I added some chicken bouillon to water, dumped in the veggie rice and then added an egg which I stirred up with a fork as I added it to give it that egg drop soup feel. I've always like rice dishes from my time in Japan and this was actually quite good for how simple it was to make. I paired it with a basic salad of lettuce, tomatoes and carrots.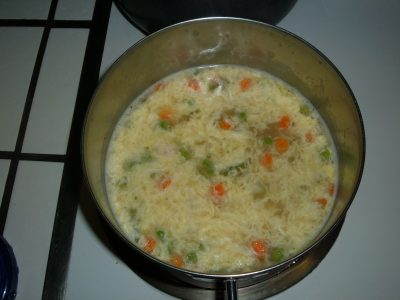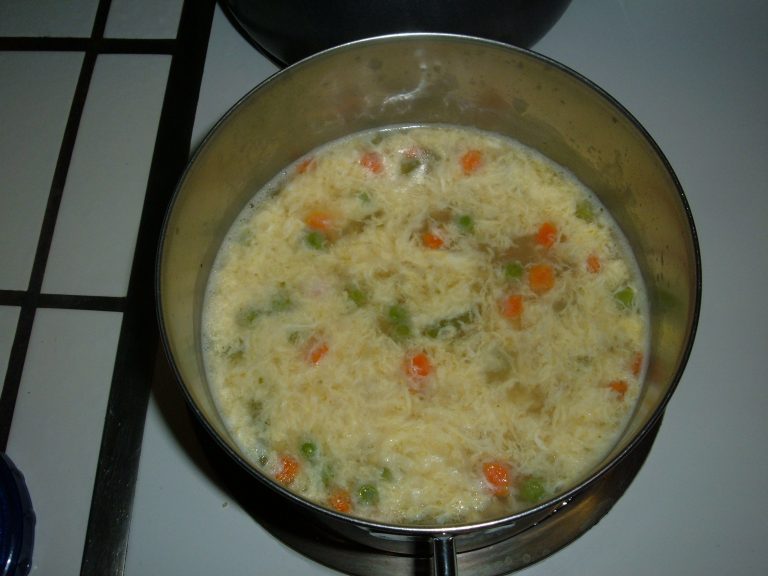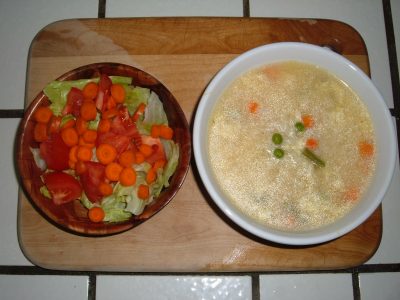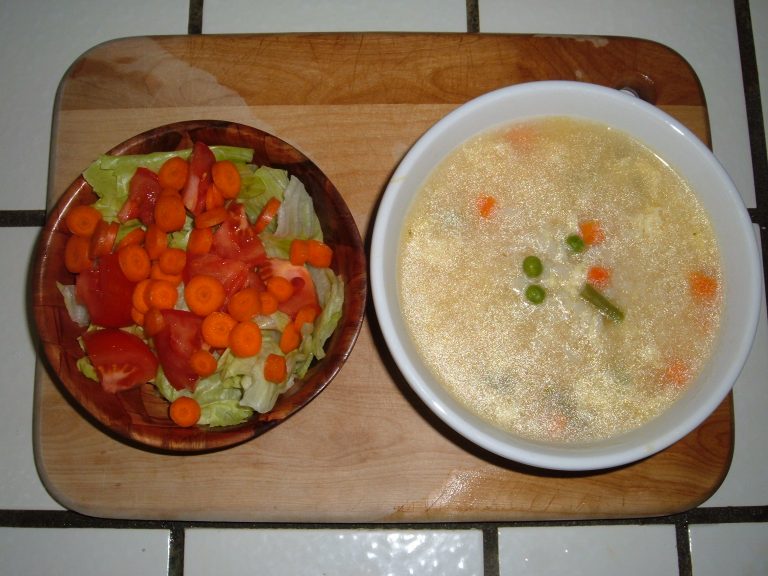 This is the current list of food I still have
This is the current list of what I have purchased:
Money Spent $37.50
Money left to spend: $23.50 ($5.04 must be spent at CVS)
Retail Value of everything bought: $1010.90
************************

The Beginning ::: Day 53: Squirrels Are The Enemy

************************
Rebate Fanatic. Saving you money every time you shop online!
Sign Up and Start Saving Today