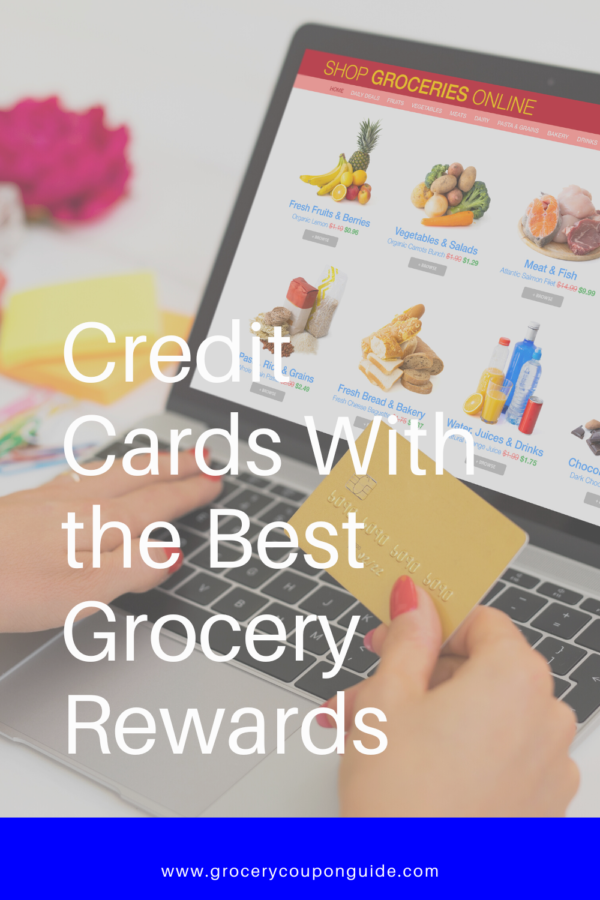 While it is not for everyone, most people have at least one credit card in their wallets. I have a couple in mind that I pay off each month before the billing cycle ends. I have some exclusively for hotel reward nights and points and others for cashback. Then there is the one that rewards me for restaurant and grocery purchases. As I know you love saving on groceries, here are the best credit cards with the best grocery rewards for you to consider.

American Express Gold Card
I just recently got the 
Gold Card
. It set me back $250 with the monthly fee, however the perks more than pay for the card. If you are a foodie like myself, the card gives you $10 a month in Uber and $10 in dining credits at places like Seamless and Grubhub. Alongside that, the card is perfect for people who spend a lot of money on food. When it comes to using the card at grocery stores, you are going to get 4x the points.
Please be advised that big box stores like Walmart do not count. The Amex Blue Cash Preferred deserves an honorable mention. It has no annual fee the first month, then $95 afterward. With the card, you get 6% cash back on the first $6,000 purchases at all US supermarkets. Amex cards can be used at delivery services like Instacart for the bonus points as well.
Target Red Card
Target is a great store to coupon at. I love their deals on personal care and home items because that's where I get the most value. Some Target stores even carry groceries from fresh meat to
pantry
staples. If you're looking for a card that will help you save on your grocery, the
Target Red card
is best. The card comes as either a debit or credit card. It offers 5% cashback on all Target purchases including food. The best part about the card is it has a zero-dollar annual fee.
Amazon
I love shopping on Amazon, and I'm sure you do too. They have everything you could think of and more. Also, it's very convenient to order online and have your items shipped directly to your home within two days. Who doesn't love convenience? If you love the store as much as I do, then consider the Prime rewards card. While it doesn't carry an annual fee, you have to be a Prime member. Prime members get 5% cash back on purchases at Whole Foods and
amazon.com
with the card
. As a bonus, you get a $100 Amazon gift card just for signing up that you can choose to shop for pantry staples. 
If you are already into credit cards and love to coupon, make it a little easier to collect rewards and save by using credit cards with the best grocery rewards. For more information on other great cards, check out the posted video.
Read More:
Sign Up and Start Saving Today