I just got back from Safeway and I was able to purchase 60 boxes of Betty Crocker Fruit Snacks for free. Even if you don't have any coupons, you should be able to purchase 5 boxes of fruit snacks for $0.45 tomorrow (Tuesday 3/8)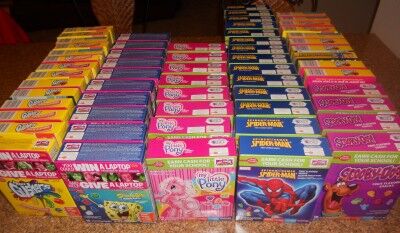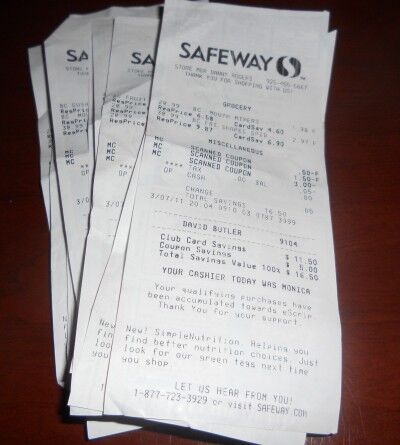 The key is that the Catalina machines are printing out two coupons when you purchase 5 boxes of Betty Crocker fruit snacks. One is a manufacturer coupon for $1.50 off 3 Betty Crocker fruit snacks

The other is a $3.00 off anything Catalina Coupon:

If you can find one of the $1.50 off 3 coupons lying on the ground or in a shopping cart (I was able to find one rather easily in a shopping cart), you buy 5 Betty Crocker fruit snacks for $4.95, use the $1.50 off 3 coupon reducing the price to $3.45 and then you get a $3.00 Catalina coupon making the 5 boxes only $0.45. if you also have a $0.50 off 2 manufacturer coupon from the Sunday paper, the 5 boxes are free: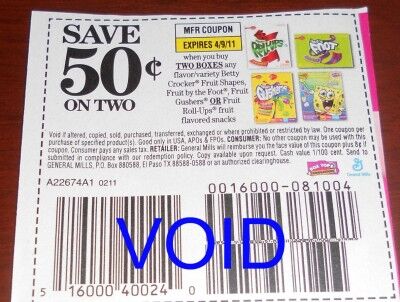 The best part of this is that you will get another $1.50 off 3 coupon and the $3.00 off anything coupon which you can use to buy another five boxes for $0.45, which will trigger the coupons again. Wash, rinse, repeat all without having to clip a single coupon. This deal ends 3/8 (Tuesday) — I purchased all these for my local food bank.
Rebate Fanatic. Saving you money every time you shop online!
Sign Up and Start Saving Today