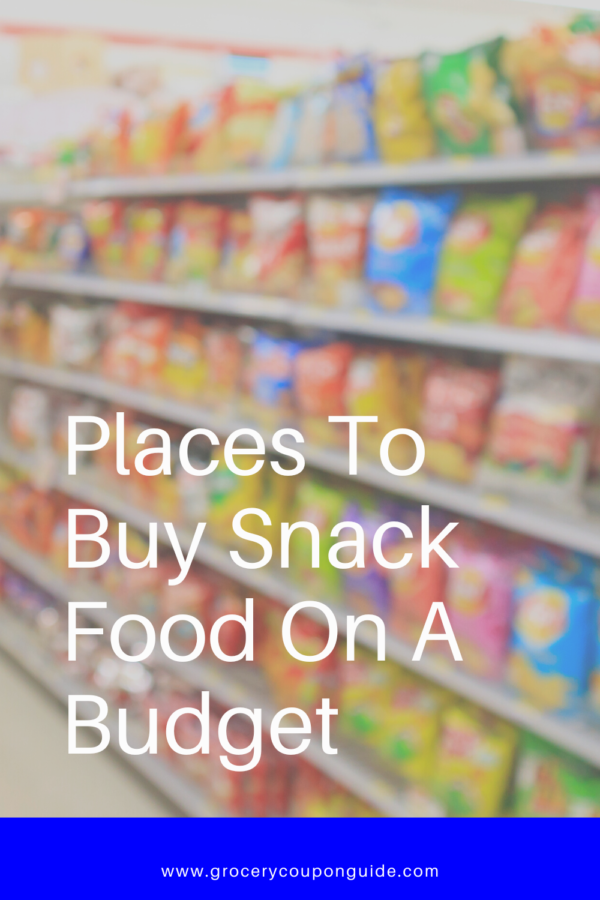 Who doesn't love a good snack? I know you do. I don't have a lot of junk food at my house, but now and again, I want some good cookies, chips, and other snack foods to keep me company. If you're on a budget when it comes to your grocery shopping, sometimes snacks can seem expensive, but they don't have to be. Follow along for places to buy snack food on a budget.
Publix
As you all know, Publix is one of my favorite stores. You can find great deals on snack items there. While most people think that the store is high-priced, let me tell you why they aren't. Bogo! Publix is known for its weekly rotating Bogo specials. Some of my favorite snack items to buy on the sale is the candy popcorn, kettle Lays potato chips, Little Debbie's, and snack cakes. If those aren't your style, they have all kinds of different snack foods. You can check out what they have on sale this week here.
Big Lots
When it comes to snacks, Big Lots has everyone beat. I only shop there on the weekends, but I often find unique snacks every time I go. I usually go in looking for healthy snacks that fit within my diet. They never disappoint. Some of my favorite things to get are whole-grain cookies, natural oatmeal, protein bars, low-calorie granola, and low-sugar candies.
ALDI
ALDI is another personal favorite. I look forward to going there and seeing what they have new in store. One of my favorite aisles to shop in is the deep freezer in the back. There's always something brand-new inside. Just yesterday, I picked up beer-battered fish, pumpkin spice ice cream cookies, and a specialty selection of cheese. Other favorite snacks I get there include fresh fruits and vegetables, low-calorie crackers, and trail mix.
Snack food doesn't have to cost a lot. If you go to the right stores, you can always find places to buy snack food on a budget.
Read More
Where To Find Whole Foods Savings
7 Best Tips for Shopping at Publix
Rebate Fanatic. Saving you money every time you shop online!
Sign Up and Start Saving Today