It is bad enough that people have decided that it is OK to refer to me as "The Coupon Man" (I think my sister is telling everyone she knows to do it as part of her duty under SARBSS because she knows that it will get a reaction out of me) The irony is also not lost on me that this label is for someone that dislikes couponing as much as I do. One would assume it really couldn't get any worse, but then Lea in the comments decided that a coupon man poem was in order:
HE IS NO STRANGER TO THE PAPERS
AND THE LOCALS KNOW HIS FAME
THEY SPEAK OF HIM IN WHISPERS
BUT THEY NEVER USE HIS NAME

Chorus:
THEY CALL HIM THE COUPON MAN,
THE STRONG, COURAGEOUS COUPON MAN
A GREAT BIG MOUNTAIN OF A MAN.

HE NEVER GOES INTO THE STORE
EXCEPT WHEN HE'S EQUIPPED
HE RECKONS THERE'S A TIME TO SHOP
AND COUPONS TO BE CLIPPED

Chorus

THEY KNOW THAT WHEN IT COMES TO COUPONING
HE'S BETTER THAN THE BEST.
STILL, HIS SISTER'S ALWAY FOOL
ENOUGH TO PUT HIM TO THE TEST.

Chorus

TO EVERY LAD WHO COMES TO HIM
TO LEARN THE SECRET OF HIS ART
HE TELLS THEM THERE'S ONE LESSON
WATCH WHAT YOU PUT IN YOUR CART

Chorus

THERE IS A MORAL TO HIS EXPLOITS
HIS CHARITY HAS JUST BEGUN
COLLECT YOUR COUPONS WISELY
AND HAVE A LOT OF FUN

Chorus
While I do appreciate the attention (because the more attention this challenge gets, the more people will see that they can help out their local community food bank without spending a lot of money), I know what it ultimately means the next time I see my friends. Even worse, it's no longer a stretch to assume that in the very near future the word "crazy" will be inserted between "The" and "Coupon Man" which is definitely something I would rather avoid if at all possible…
During my travels I did come across a Safeway where there were some more $1.00 off 1 peelies for the Kraft cheese so I decided to get myself 5 packs for this challenge (I would have bought more and donated them to the local food bank, but the shelves weren't fully stocked and I wanted to leave some for others to take advantage of). I ended up buying a package each of Parmesan, Mexican 4 Cheese, Monterey Jack, Mexican Cheddar Jack and Mild Cheddar. I also purchased a tomato so that the transaction came out positive and ended up spending $0.07 for everything: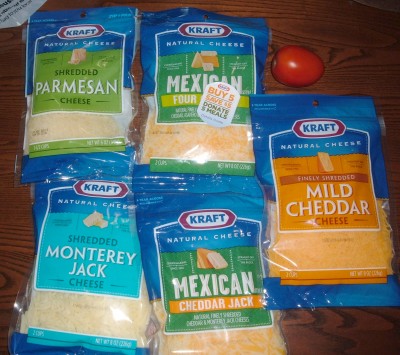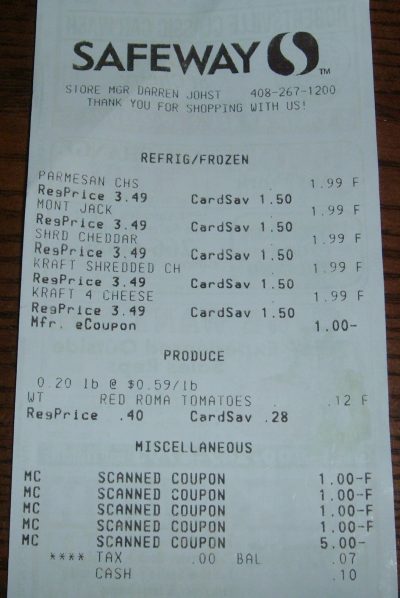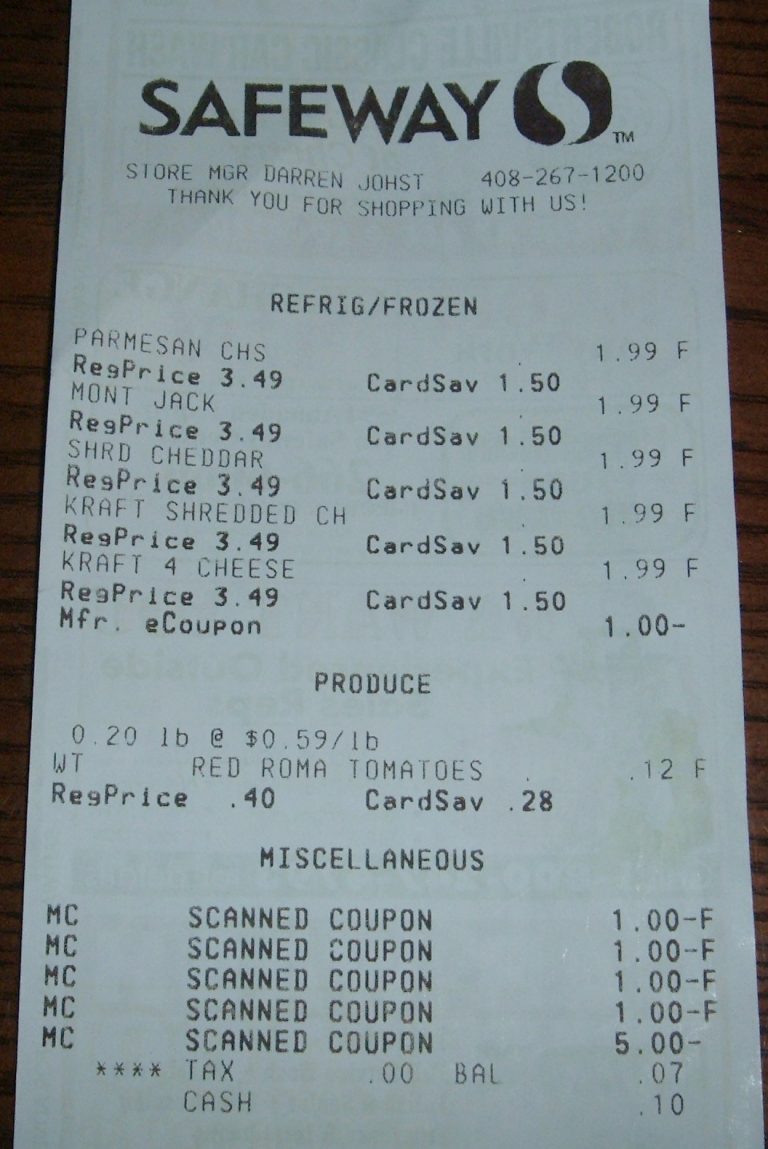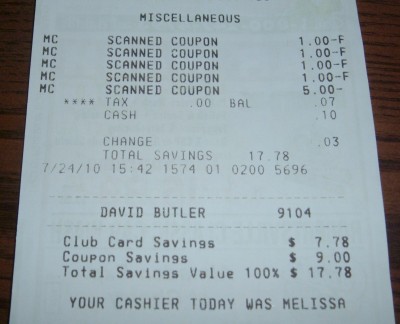 I have the distinct feeling that I will be eating a lot of cheese over the next couple of weeks…
Plum Smoothie
As always, the smoothie (this time plums, a banana, a bit of ice and milk) is a great way to begin the day. Definitely give it a try if you haven't – you'll be hooked in no time.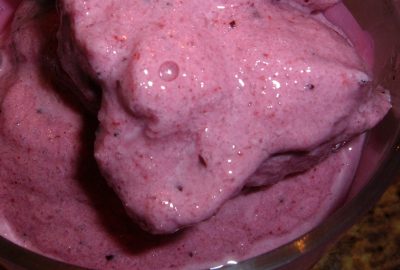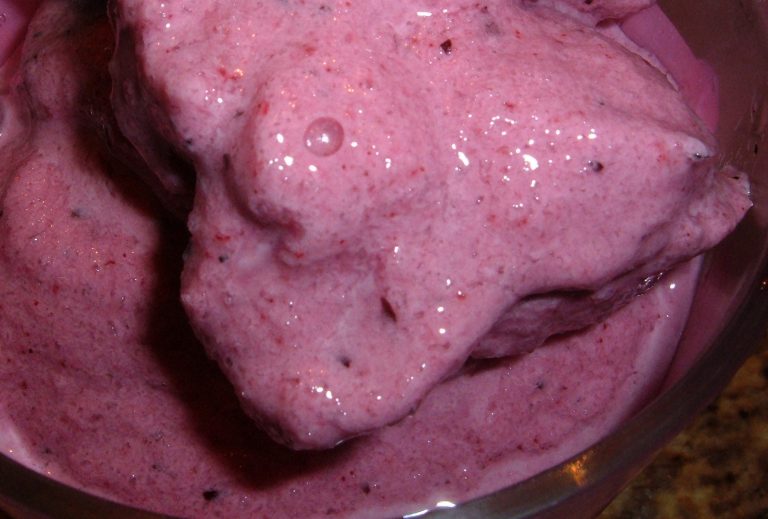 Bacon Lettuce & Tomato Sandwich
Because the previous bacon, lettuce and tomato sandwich I made was so good, I couldn't resist making myself another one (and no scrimping on the bacon again, either). Good stuff!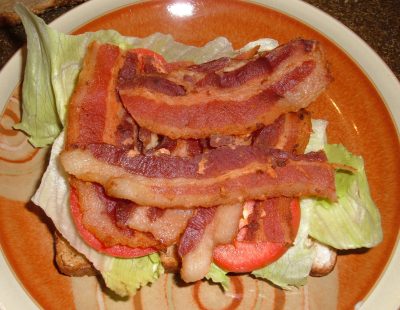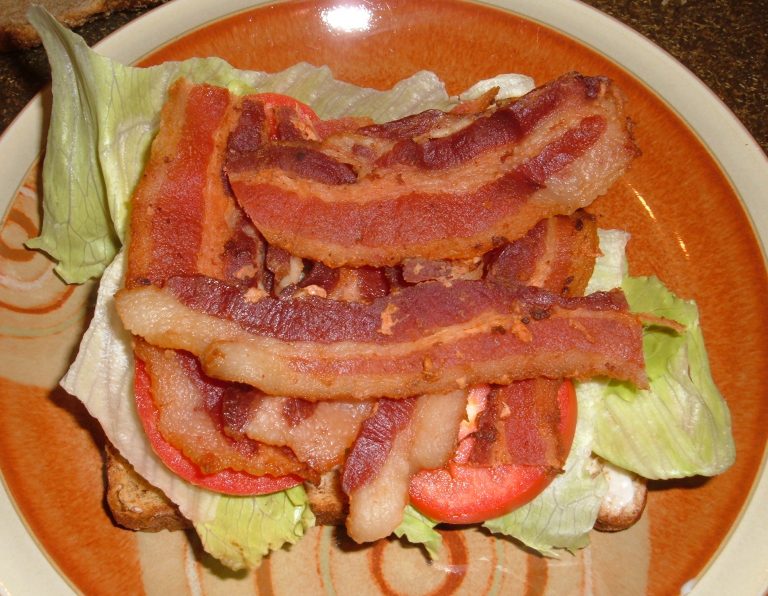 Garlic Chicken Bacon Cheese Pasta
Going on the assumption that if you cook something that has garlic, bacon and cheese as part of the recipe, it is likely to taste pretty darn good, I decided to use the last of the penne rigate pasta and cook up the last chicken breast I had. Once the chicken breast was cooked, I threw onions, green pepper and garlic into the pan: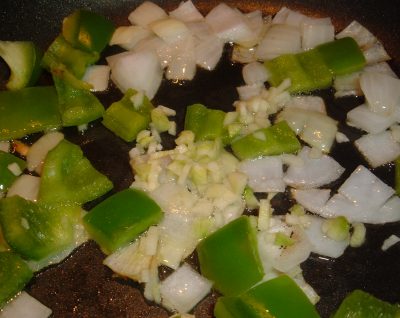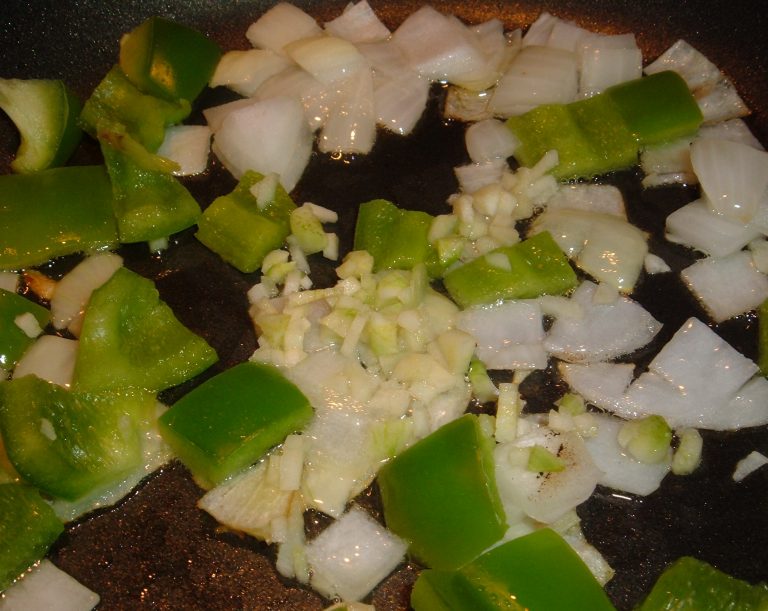 I then added about a quarter of the cooked chicken breast and some bacon to the mix: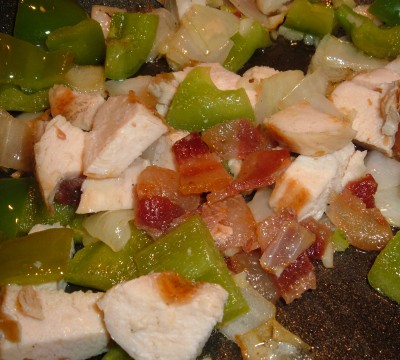 Once the pasta was done, I added that along with a handful if the shredded Mexican 4 Cheese I had just purchased: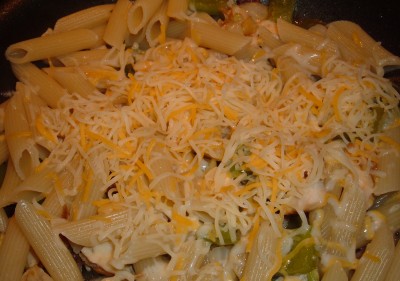 And in the end I was correct. It's pretty difficult to go wrong when garlic, bacon and cheese are part of the recipe — mmm, mmm, good: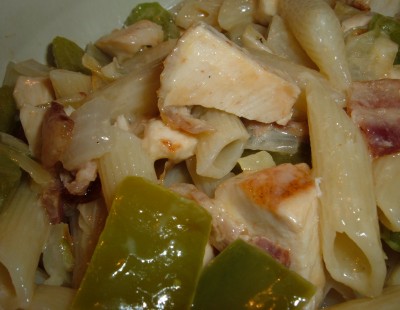 Peanut Butter Banana Ice Cream
I love this dessert. I simply took frozen bananas and added a spoonful of peanut butter to the blender (nothing else needed) and out comes heaven: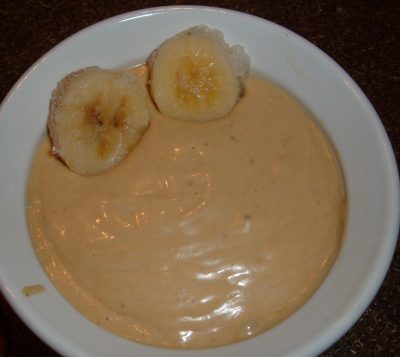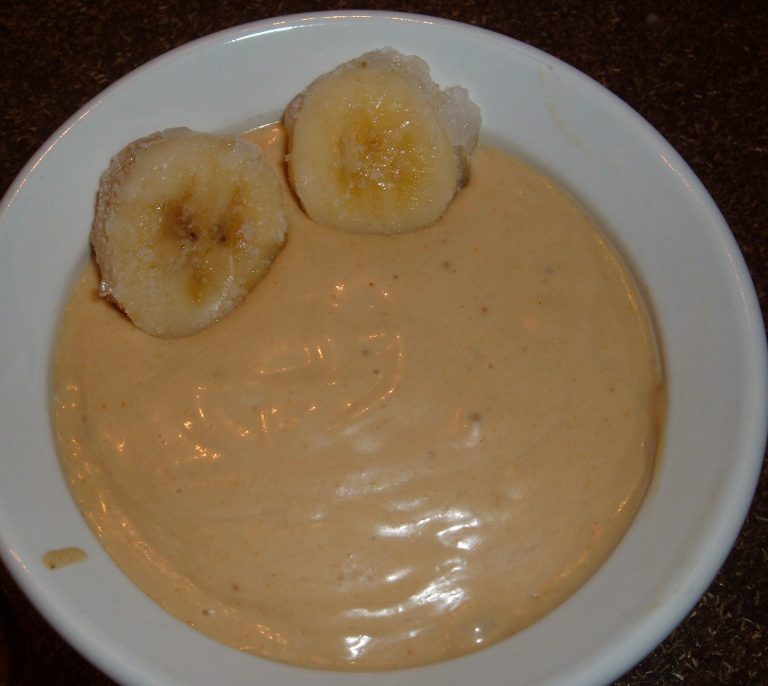 This is the current list of food I still have
This is the current list of what I have purchased:
Goal: 100 days eating on $1 a day
Current Money Spent: $53.67
Money Left to Spend: $46.33 ($6.17 must be spent at CVS, $1.50 must be spent at Safeway)
Retail Value of Everything Purchased: $1424.08
************************

The Beginning ::: Day 86: I Still Can't Flip An Omelet

************************