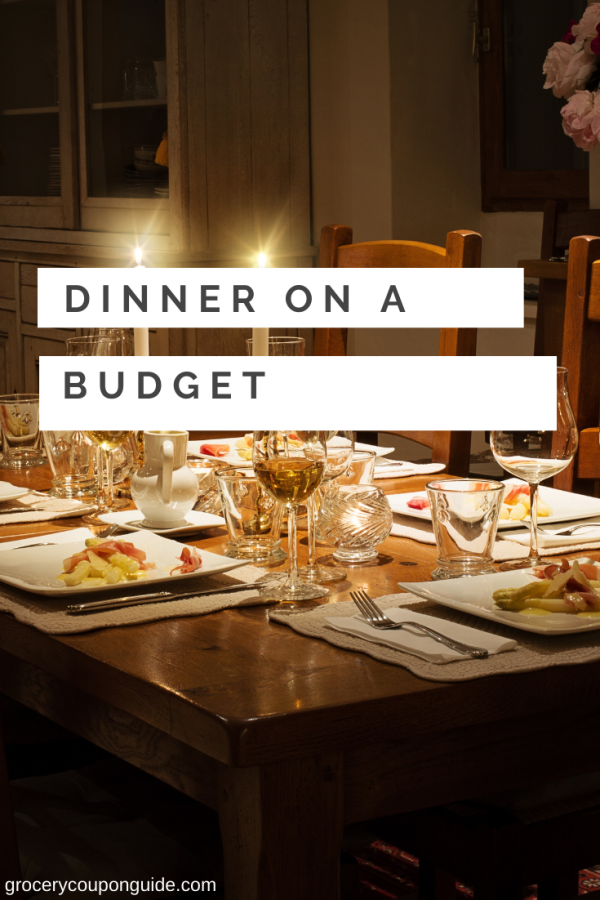 I love to eat. I like trying out new things in the kitchen, cooking staples, and making dinner for my family special. Sometimes, grocery shopping can be quite expensive. For those who would like to bring the cost down, here are some solutions for dinner on a budget.
Vegetables
While in the store, I always start with my fruits and veggies. If your shopping organic, prices will vary, but there are some ways around cost. For one, make sure you only shop what is on sale. Be sure to limit your purchase to exactly what you need. If you know you're not going to use a whole bag of potatoes, opt for one or two instead. Pick up what you need and grab a veggie bag to store your food. Do this with your tomatoes, peppers, garlic cloves, and even your onion. If you don't mind frozen veggies, go to the freezer aisle. Bagged vegetables cost around $1 a bag and are fresher than the canned stuff.
Side Dishes
When it comes to routine food, always pick up noddles and rice on sale. These foods tend to be cheap and last a long time. If white rice is not your thing, opt for yellow rice, or Korrs sides. The packs tend to cost around $1 or less if they are on sale. Other side items, aside from vegetables, includes pasta salad, mashed potatoes, Mac and Cheese, beans of all varieties, chili, and soups. Again, stick to the items on sale.
Meats
There are a few things you can do for meat to get your dinner on a budget. For one, always price compares what you are buying. There is a price on the package, and I always pick up the one with the cheapest price listed. You can also go to the meat counter. Let them know how much you need for any meat or seafood offering. It is kind of like naming your price. You can often get your meat cheaper this way then the pre-packaged offerings. Shop BOGO and on sale meat products to keep costs minimal. If it is not on sale, leave it in the store.
Desert
Desert is my favorite dish of a meal. For this, I usually opt for the baking aisle. Making your cake or brownies have minimal cost if you have oil and eggs already at home. A box of cake mix typically runs $1.25 and brownies, cookies, muffins, the same. If you want to spice up your cake, head over to the creamer aisle. Try some funky flavors to add to your batter instead of water or milk. You can even make whipped cream icing by adding vanilla pudding to your whipped cream.
I hope these tips have been helpful to those wanting to make dinner on a budget. Check out the posted video for $5 meal inspirations.
Rebate Fanatic. Saving you money every time you shop online!
Sign Up and Start Saving Today