Despite a good day in adding some of the things that readers have recommended I get for this challenge, overall today was a big blah. Tomorrow I have to go into the hospital to have a colonoscopy (boy, doesn't that sound like a lot of fun?) so that the doctors can try to figure out why I had the intestinal abscess last month. That meant that I was only allowed to drink clear liquids today, and no matter how good things go during a day, if all you can do is drink clear liquids, it isn't going to be a very fun day…
I ended up making a trip to CVS because the $5 off a $15 purchase I had was expiring today. This is what I came away with for a total of $0.14:
***************************************
This is part of a continuing challenge to eat well while spending an average of only $1 a day on food. You can find the beginning and the rules of this challenge here
***************************************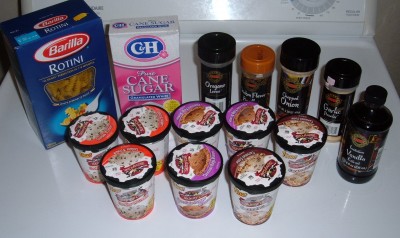 8 Skinny Cow Ice Cream Cups (used $1 off 1 Skinny Cow coupon that made them free – can print two times per computer) — thanks Dana
1 box Barilla rotini pasta
1 package of chicken flavor bullion
1 jar oregano leaves
1 jar garlic powder
1 jar chopped onions
1 box sugar
1 jar imitation vanilla
I'm totally happy about the ice cream, especially since I missed out eating ice cream for my first month celebration. I didn't realize the vanilla was imitation when I bought it (I just wasn't paying attention) so I may need to take that back. Along with the 8 Skinny Cow coupons, I used one $1 Extra Bucks coupon I had and I ended up paying $1.14, but I received $2 in Extra Bucks back making the cost to me $0.14 (although I must spend another $1 at CVS):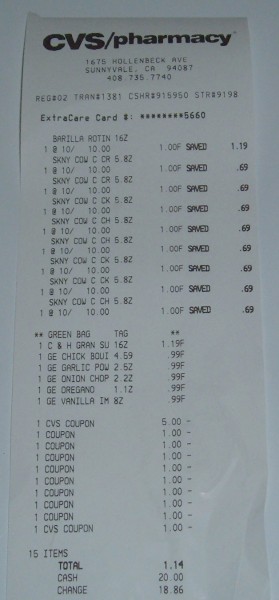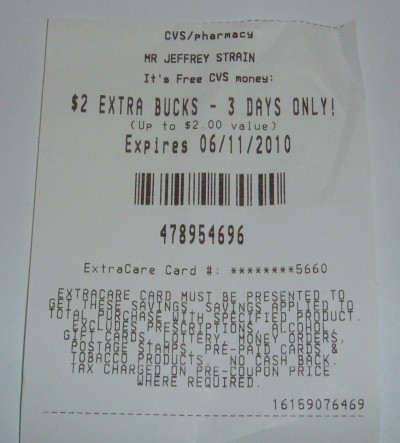 In addition, I received the South Beach Living S'mores Fiber Fit bar sample in the mail along with a coupon for $1 off 1 box in the future: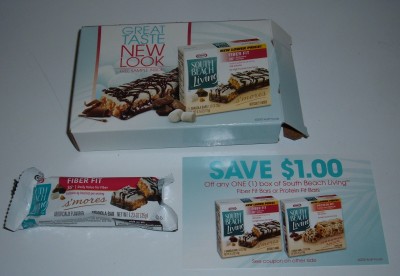 There is also a moneymaker at Safeway that I found out about. Rolaids is part of the buy 8 items get $4 off promotion running through June 15. Rolaids packs are priced at $1.49 each and there was a $4 off 2 Rolaids coupon in this past Sunday's (6/6) RedPlum coupon insert. I have 8 of those inserts already on hand and will be looking to see if I can get hold of a few more since each coupon will give me about $0.75 (once taxes are taken out) to use toward other food purchases.
Breakfast, Lunch & Dinner
This was it: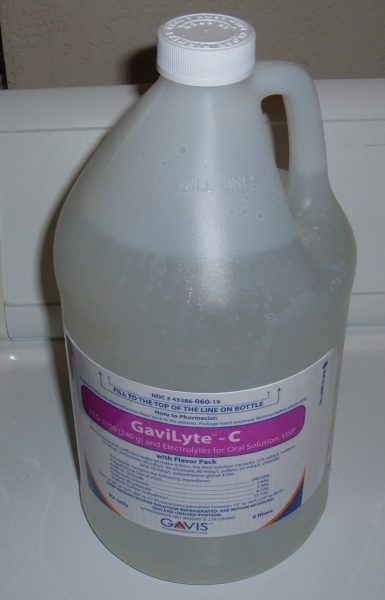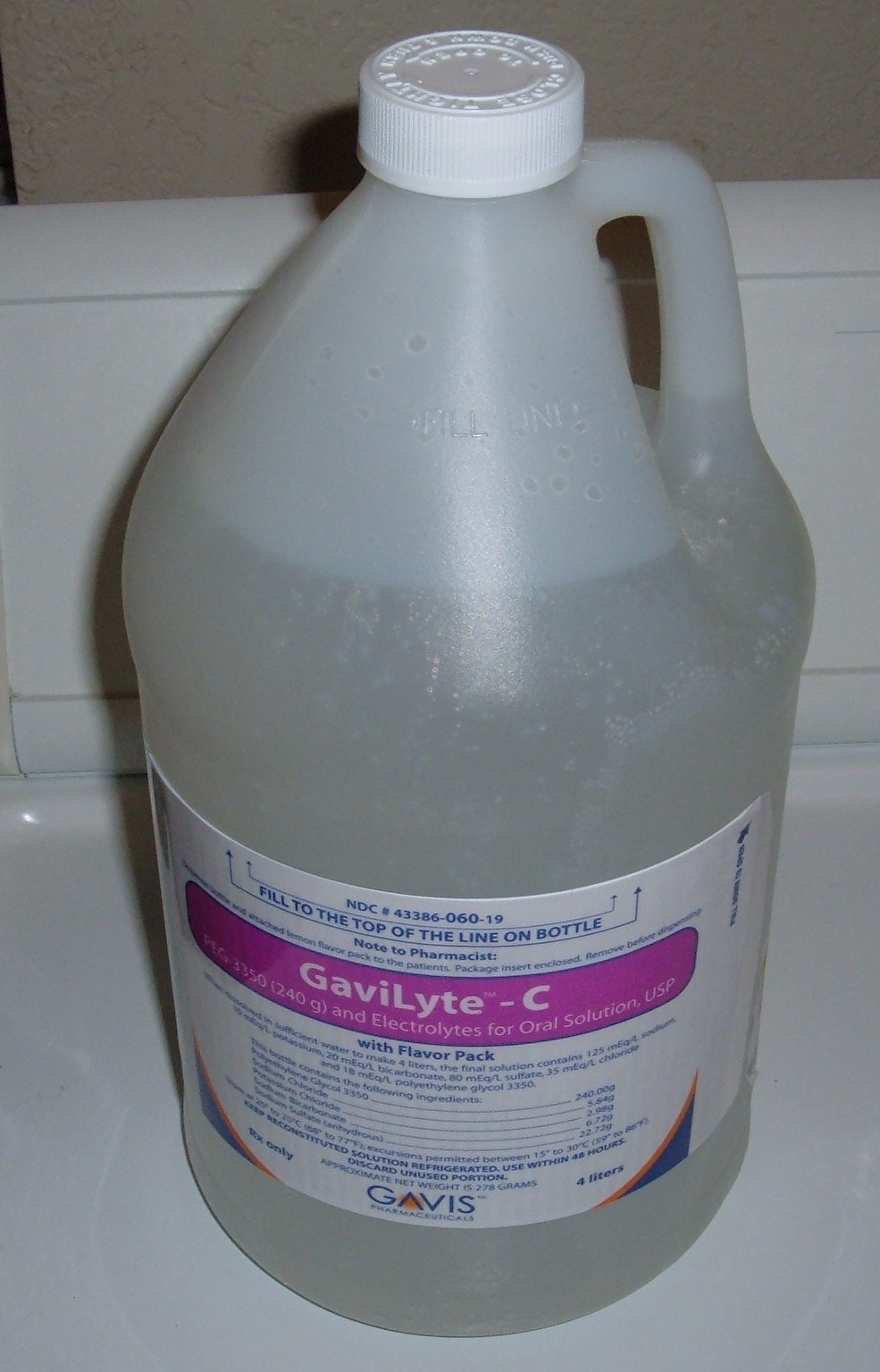 In preparation of the colonoscopy, I was only allowed to drink clear liquids all day. They gave me a list of what was acceptable that included water, vegetable broth, chicken broth, bouillon, consomme, white grape juice, apple juice, 7-up. Sprite, Kool-Aid, Gatorade, jello (yellow, green and orange only), Popsicles, honey and clear candy. Since I didn't have most of these, I decided to see how well I could last during the day on water with a squeeze of lemon juice. I purchased the chicken bouillon if I needed and was willing to buy chicken broth if it came to that, but I made it through the day without much of a problem. Then in the evening I had to drink a half gallon of the stuff above which was not fun at all. Not fun at all, but there wasn't much choice in the matter…
This is the current list of what I have purchased:
Money Spent $34.27
Money left to spend: $26.73 ($1.51 must be spent at CVS)
Retail Value of everything bought: $754.94
************************

The Beginning ::: Day 40: Being Hungry Sucks

************************